Cards sign Brad Miller, place Hicks on 60-day IL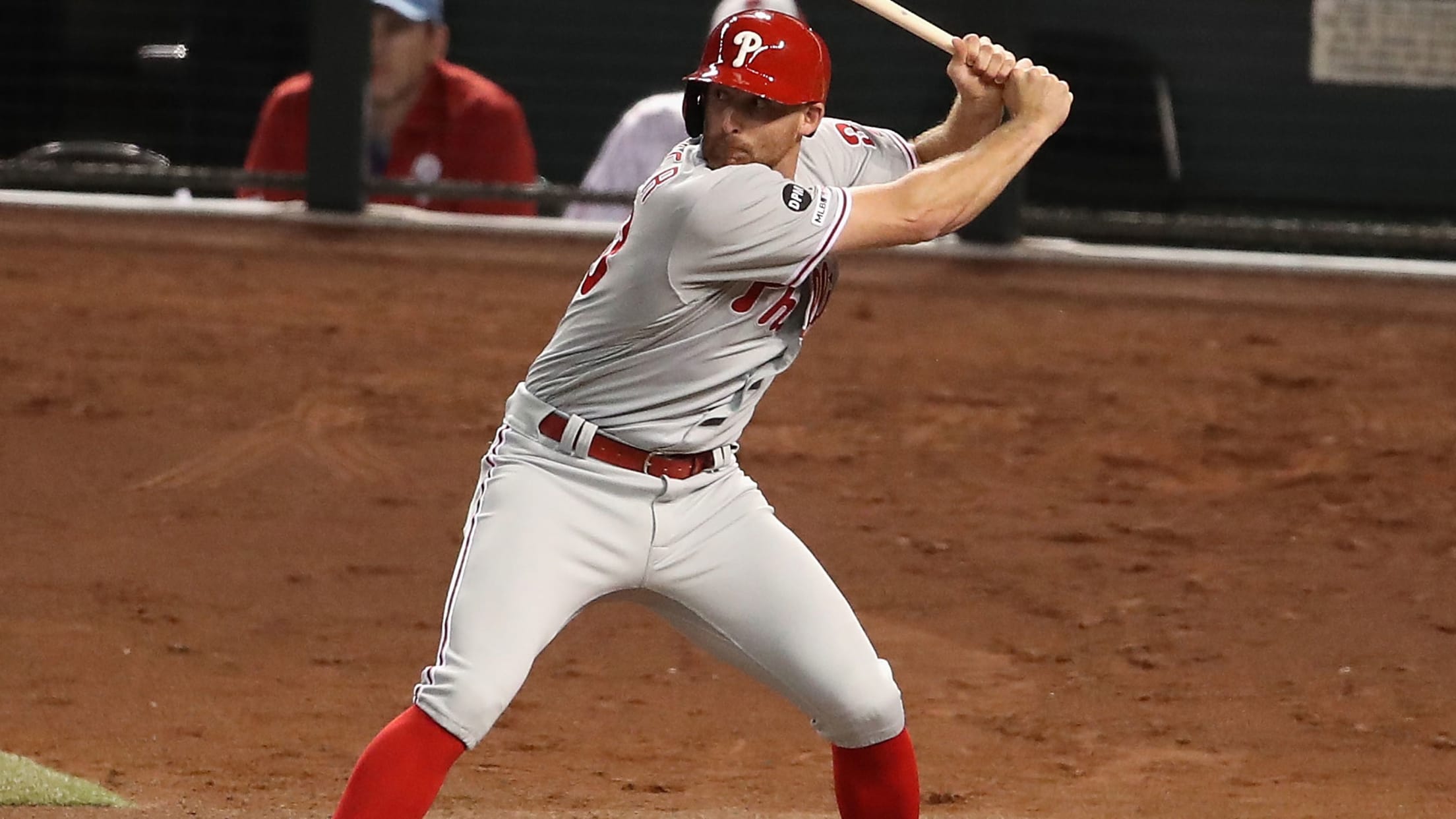 JUPITER, Fla. -- The Cardinals were searching for ways to add a left-handed bat to the lineup this season, and on Wednesday, they found a potential answer in veteran infielder Brad Miller, who signed a one-year, Major League deal with the Cardinals. Miller hits left-handed and has played for the
JUPITER, Fla. -- The Cardinals were searching for ways to add a left-handed bat to the lineup this season, and on Wednesday, they found a potential answer in veteran infielder Brad Miller, who signed a one-year, Major League deal with the Cardinals. Miller hits left-handed and has played for the Mariners, Rays, Brewers, Indians and Phillies over his seven-year Major League career.
In a corresponding move, the Cardinals placed Jordan Hicks (right elbow) on the 60-day injured list. Miller will wear No. 15. Cardinals position players are scheduled to report to camp on Sunday, with the first full-squad workout on Monday.
Miller began 2019 with the Indians and played in 13 games before being designated for assignment. He then appeared in 41 games for the Yankees' Triple-A affiliate, was traded to the Phillies for cash and ended the season in the Majors, hitting .263/.331/.610 with 12 home runs in 66 games. Miller has a career .241/.314/.419 slash line and a .733 OPS.
The 30-year-old has played primarily shortstop in his career, but he's also logged time at second base, third base, first base and the outfield.
His versatility lines him up -- and gives the Cardinals some depth -- for a utility infield spot, and he'll be competing for it with Tommy Edman, Yairo Muñoz and Edmundo Sosa this spring. Miller does not have any options remaining, while Muñoz and Sosa do. The Cardinals have pegged the switch-hitting Edman as their utility infielder who will start frequently, but they could use a solid left-handed bat off the bench in St. Louis this season.
Fastball-focused bullpen sessions for first official workout
Eighteen pitchers -- mostly Major League relievers and young starters -- threw bullpens Wednesday during the Cardinals' first official workout of the spring. And they did have an assignment given to them: Throw only fastballs.
On the backfields at Roger Dean Stadium, the Cardinals pitchers lined up on a series of mounds and faced their catchers -- and a yellow string pulled taut in front of every home plate. The goal was to throw their fastballs in the bottom of the strike zone, and they achieved that goal when the ball hit the string.
Among the pitchers who threw their bullpens Wednesday were Andrew Miller, Ryan Helsley, John Gant, John Brebbia, Giovanny Gallegos and Alex Reyes, who is healthy this spring for the first time in three years. Top pitching prospect Matthew Liberatore, as well as No. 6 prospect and 2019 first-round draft pick Zack Thompson, also had their first big league bullpens with the Cardinals.
Hicks participating in field drills, throwing program 'week by week'
Even though he's on a limited throwing program as he recovers from Tommy John surgery, Cardinals closer Jordan Hicks was participating in field drills with the other Cardinals pitchers who weren't throwing bullpens Wednesday morning, taking grounders, popups and covering first base.
He's trying to stay in baseball shape, even though his return date isn't until midseason. The 23-year-old is throwing up to 90 feet, but his spring program will be limited as he works his way back.
"In terms of what that looks like long-term, really you just take it week by week," president of baseball operations John Mozeliak said. "I have met with the medical staff on what that looks like and how we can anticipate what mid-summer looks like as well, but rather than getting ahead of ourselves on that, I think it's best to just be patient. And you'll see him out on the field, you will see him participating in some activities, but from a throwing program, it's something that's going to be very limited as we start off."
Crowded clubhouse creates more opportunity
Before heading onto the field Wednesday morning, manager Mike Shildt and his staff held a clubhouse meeting for all the pitchers and catchers -- all 50 of them. One of the things they talked about was managing a bigger spring roster than normal. Shildt said he told the players that if they think they need more work based on the schedule he and pitching coach Mike Maddux have created for them, they shouldn't hesitate to talk to the coaches.
A larger roster will strain the facilities this year -- many of the younger players are sharing lockers in the clubhouse -- and it leaves the question of where the pitchers will get all their innings. But more than anything, Shildt looks at it as a better opportunity for younger players.
"We just continue to examine, especially with a bigger camp -- got six more pitchers than we had last year in camp, so we adjusted with more catchers, which creates more opportunity, which is great," Shildt said. "Our pitching coach Mike Maddux and our bullpen coach Bryan Eversgerd and our staff do a great job to make sure we're working with our players."