Phillips 'a kid in a candy store' around McGriff, Klesko
Growing up, Atlanta native admired Braves' special instructors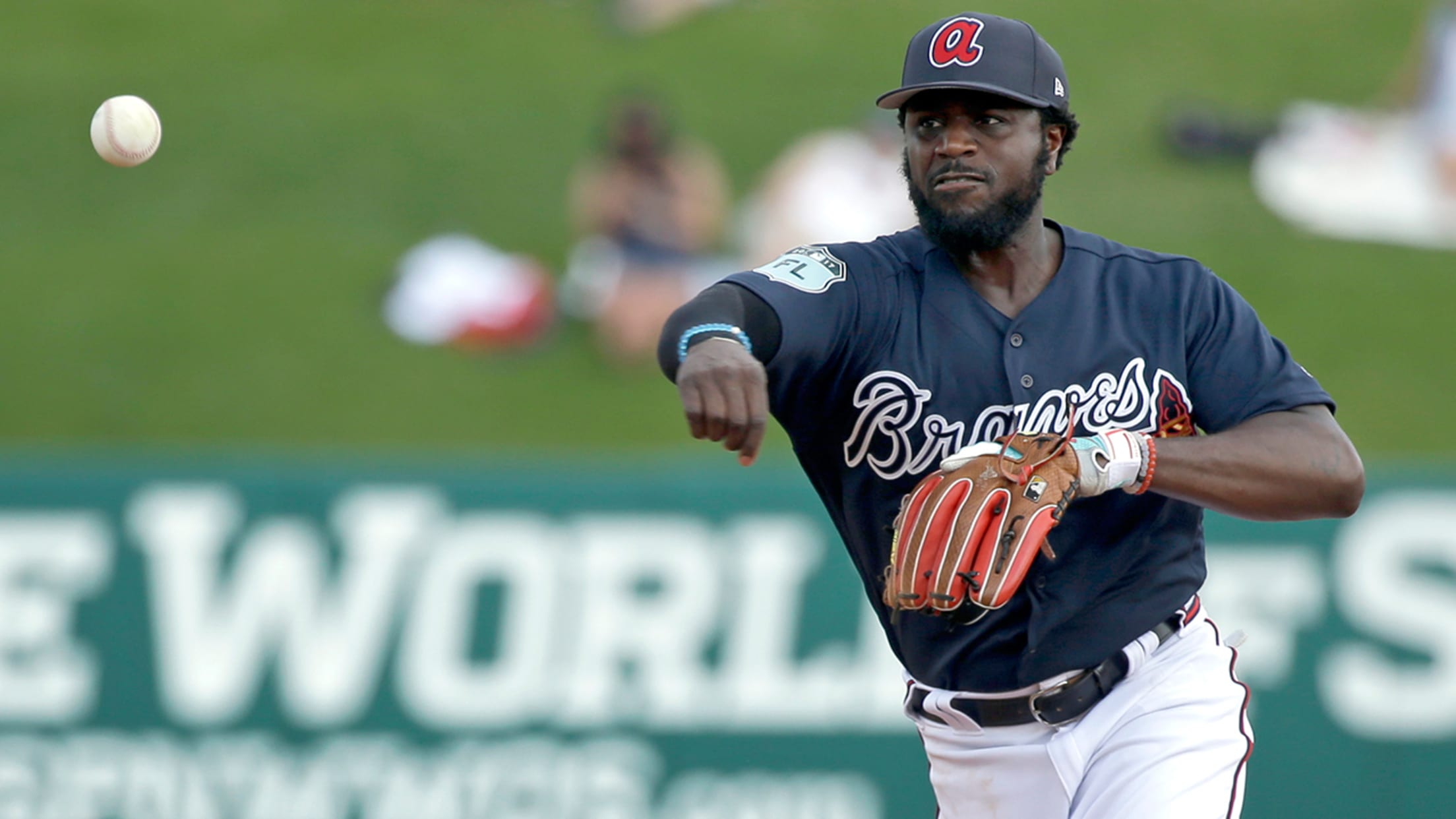 Brandon Phillips knocked in the Braves' only runs on Tuesday, propelling them to a 2-0 win over the Cardinals. (AP)
LAKE BUENA VISTA, Fla. -- As an Atlanta native who spent his adolescence following the great teams the Braves fielded throughout the 1990s, Brandon Phillips has delighted in the opportunity to spend this week interacting with Fred McGriff and Ryan Klesko, who are currently in Atlanta's camp as special guest
LAKE BUENA VISTA, Fla. -- As an Atlanta native who spent his adolescence following the great teams the Braves fielded throughout the 1990s, Brandon Phillips has delighted in the opportunity to spend this week interacting with Fred McGriff and Ryan Klesko, who are currently in Atlanta's camp as special guest instructors.
"I've been following this organization for a long period of time, and I was watching all of those guys when they were playing," Phillips said. "When they do come around, it's like I'm a kid in a candy store. I'm just happy to meet the guys up close."
Phillips delivered a two-out, two-run double that accounted for all of the scoring in the Braves' 2-0 win over the Cardinals on Tuesday afternoon at ESPN's Wide World of Sports complex. The 35-year-old second baseman has reached safely in three of his first seven plate appearances, and he also indicated he's still capable of creating some excitement with his glove.
• Spring:Tickets | Ballpark | 40-man roster | NRIs
During Saturday's Grapefruit League season opener against the Blue Jays, Phillips delivered a no-look, back-handed flip to shortstop Dansby Swanson to begin a double play.
"[Phillips' is going to bring a lot of energy to this team," McGriff said. "He works hard, plays hard and has fun out there. That's going to be valuable for a lot of these young players."
Phillips has made a good impression on the Braves since he arrived at Spring Training on Feb. 17, just a few days after he was acquired via a trade that ended his long tenure with the Reds. He has displayed a strong work ethic and quickly developed a good relationship with Swanson.
As Swanson prepares for his first full Major League season, he has the benefit of having the locker next to Phillips, who made his Major League debut in 2002 -- when Swanson was just eight years old.
"[Phillips] does fit right in," Braves manager Brian Snitker said. "He's fun to watch. He works his tail off. Him and Dansby look pretty good out there together."
After Phillips balked with his decision to approve a November trade to Atlanta, the Braves signed Sean Rodriguez to a two-year deal, anticipating he would open the upcoming season as their primary second baseman.
While the Reds were making it clear they were ready to move on from Phillips, thoughts of him ending up in Atlanta didn't materialize again until Feb. 10, when the Braves learned Rodriguez may have to undergo season-ending surgery to repair a shoulder injury sustained in a Jan. 28 auto accident.
One hour after receiving the Rodriguez news, the Braves reopened talks with the Reds. Cincinnati was pleased when Phillips opted not to exercise the trade-veto privilege he had gained by playing in the Majors for at least 10 years and staying with his current club for at least five seasons.
"I'm having fun," Phillips said. "I'm happy to be here."
Mark Bowman has covered the Braves for MLB.com since 2001.