Braves host showcase to cap Hank Aaron Week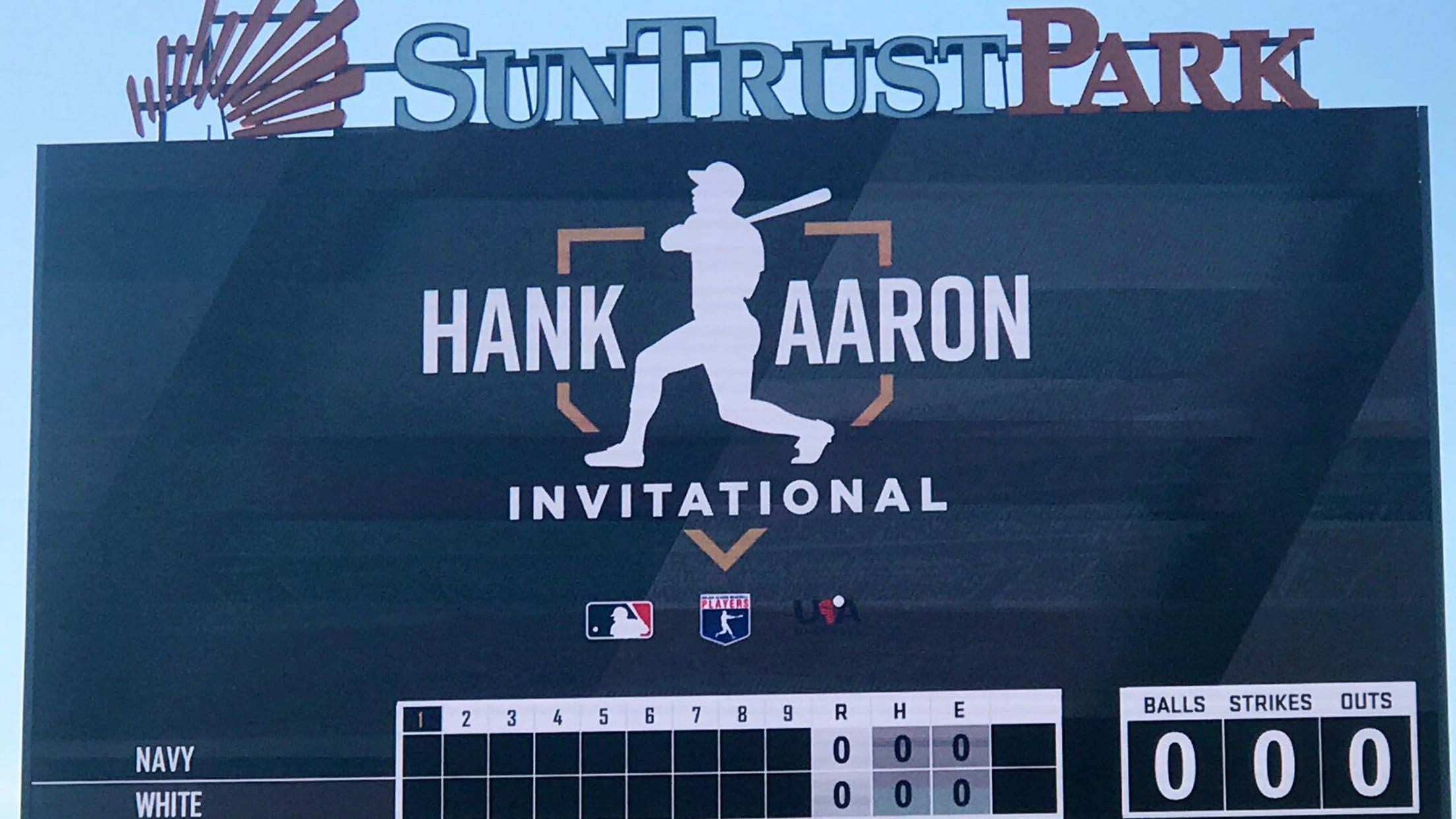 ATLANTA -- As part of Hank Aaron Week, the Atlanta Braves hosted a showcase game that featured the top players from the Hank Aaron Invitational Saturday morning at SunTrust Park. Of the 130 high schoolers who took part in the invitational, 44 were selected for the game. The Hank Aaron
ATLANTA -- As part of Hank Aaron Week, the Atlanta Braves hosted a showcase game that featured the top players from the Hank Aaron Invitational Saturday morning at SunTrust Park. Of the 130 high schoolers who took part in the invitational, 44 were selected for the game.
The Hank Aaron Invitational, which places an emphasis on promoting diversity and education, gave the high schoolers a unique chance to play in a Major League stadium while getting advice from former MLB players like Jerry Royster and Tye Waller, who both served as head coaches for the showcase.
That said, the Hank Aaron Invitational offers its participants more than just baseball. For players of color, the Hank Aaron Invitational helps to re-establish their culture in the game of baseball.
For players of color, the Hank Aaron Invitational is part of an initiative to re-establish their culture in the game of baseball.
"The most important thing was learning a little bit about the history of the game, civil rights and how to fight," Marquis Grissom, one of the other former Major Leaguers present, said. "I think they respect the game a little more now."
"The vision is to get our culture back involved in the game," former White Sox and Mets manager Jerry Manuel said. "We have come so far in the last five years since [Commissioner Rob] Manfred came on and made it kind of like a mandate that this is important."
This vision is also shared by executives around the league, including Braves general manager Alex Anthopoulos.
"We want the best players playing our game," Anthopoulos said. "I think MLB is making a lot of progress and we are doing what we can."
In the third round of this year's Draft, the Braves picked Michael Harris, an alumnus of the Hank Aaron Invitational. The training programs and exhibition matches helped Harris get the exposure he deserved. Currently, Harris plays for the Gulf Coast League Braves and is batting .371 with a team-high 15 RBIs.
Overall, 21 alumni of the Hank Aaron Invitational were selected in June's Draft, and more than 200 alumni are either playing baseball professionally, in the Minors or collegiately.
The game itself belonged to Team Waller, which behind a dominant pitching performance, beat Team Royster 5-0. However, the memories the players made will last much longer than the box score.
"I came out here today and felt like a kid," Team Royster pitcher Kassius Thomas said. "It was mind-blowing to be playing on an MLB field. It was an over rush of joy."