Smith, Braves coach Little Leaguers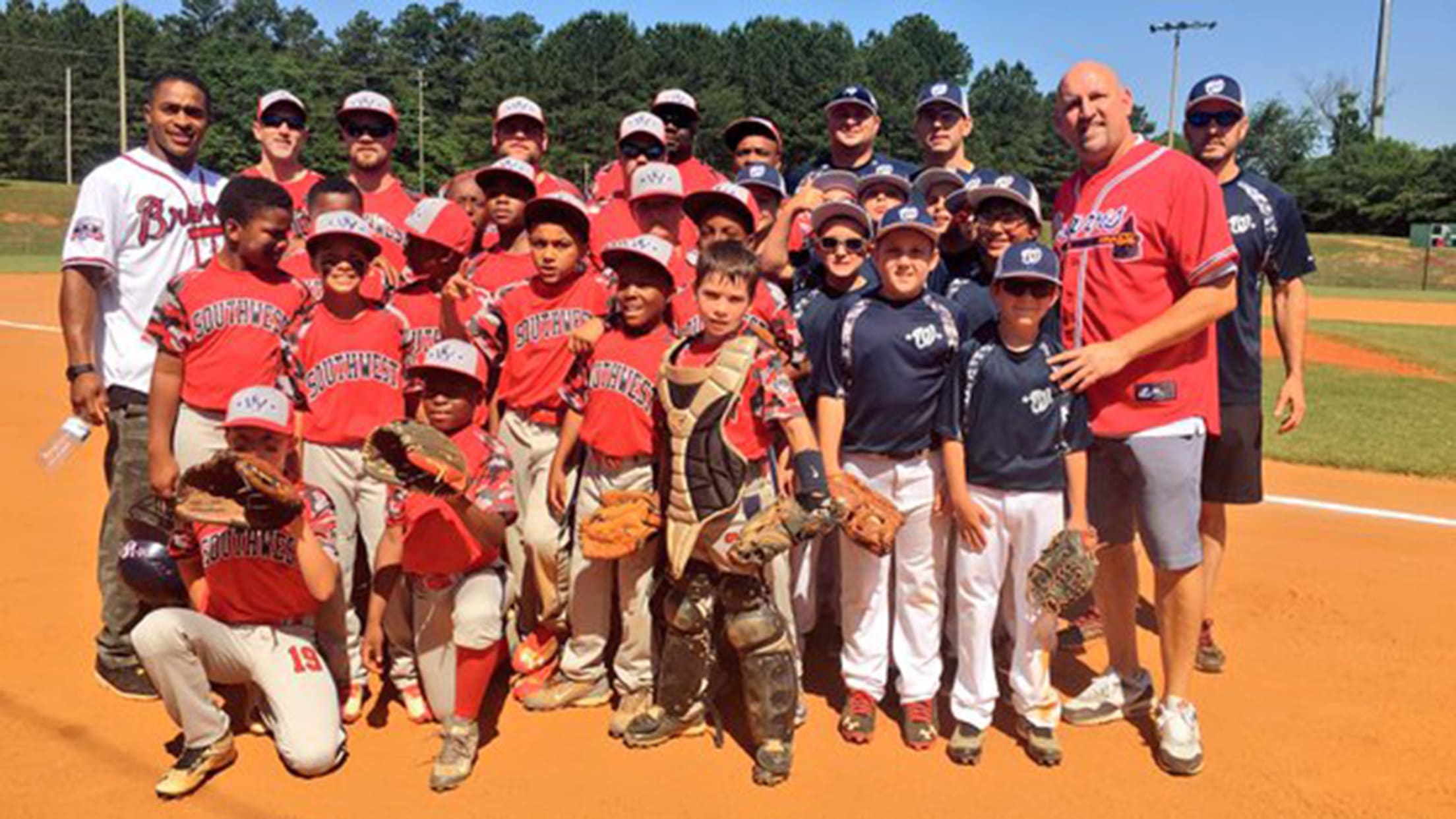 Mallex Smith and the Braves joined local Little Leaguers on Saturday during Play Ball Weekend. (Braves)
ATLANTA -- A host of lucky youngsters have been "called up" to enjoy a cup of coffee in the big leagues this weekend.As part of Major League Baseball's Play Ball Weekend, the Braves engaged in a "Player Cap Giveaway" with 16 youth baseball and softball players prior to Saturday's game
ATLANTA -- A host of lucky youngsters have been "called up" to enjoy a cup of coffee in the big leagues this weekend.
As part of Major League Baseball's Play Ball Weekend, the Braves engaged in a "Player Cap Giveaway" with 16 youth baseball and softball players prior to Saturday's game against the Marlins.
• Complete Youth Baseball coverage
Earlier in the day, current Braves Matt Wisler and Mallex Smith, as well as former Braves Javy Lopez and Brad Clontz, surprised youth league teams at Clarkdale Park in Cobb County and served as "celebrity coaches" in ballgames.
Watch on #Periscope: Mallex Smith and Brad Clontz taking the field for Play Ball! https://t.co/At3sUOovlI

— Atlanta Braves (@Braves) May 28, 2016
The festivities continue on Sunday, when 30 youth baseball and softball players will get to participate in a kids-only press conference with Mike Foltynewicz and Chase d'Arnaud.
In addition, the first 7,500 kids under 14 who arrive at Sunday's sold-out game will get a free bat and ball.
Aimee Sachs is a contributor to MLB.com based in Atlanta.