Braves summon lefty reliever Freeman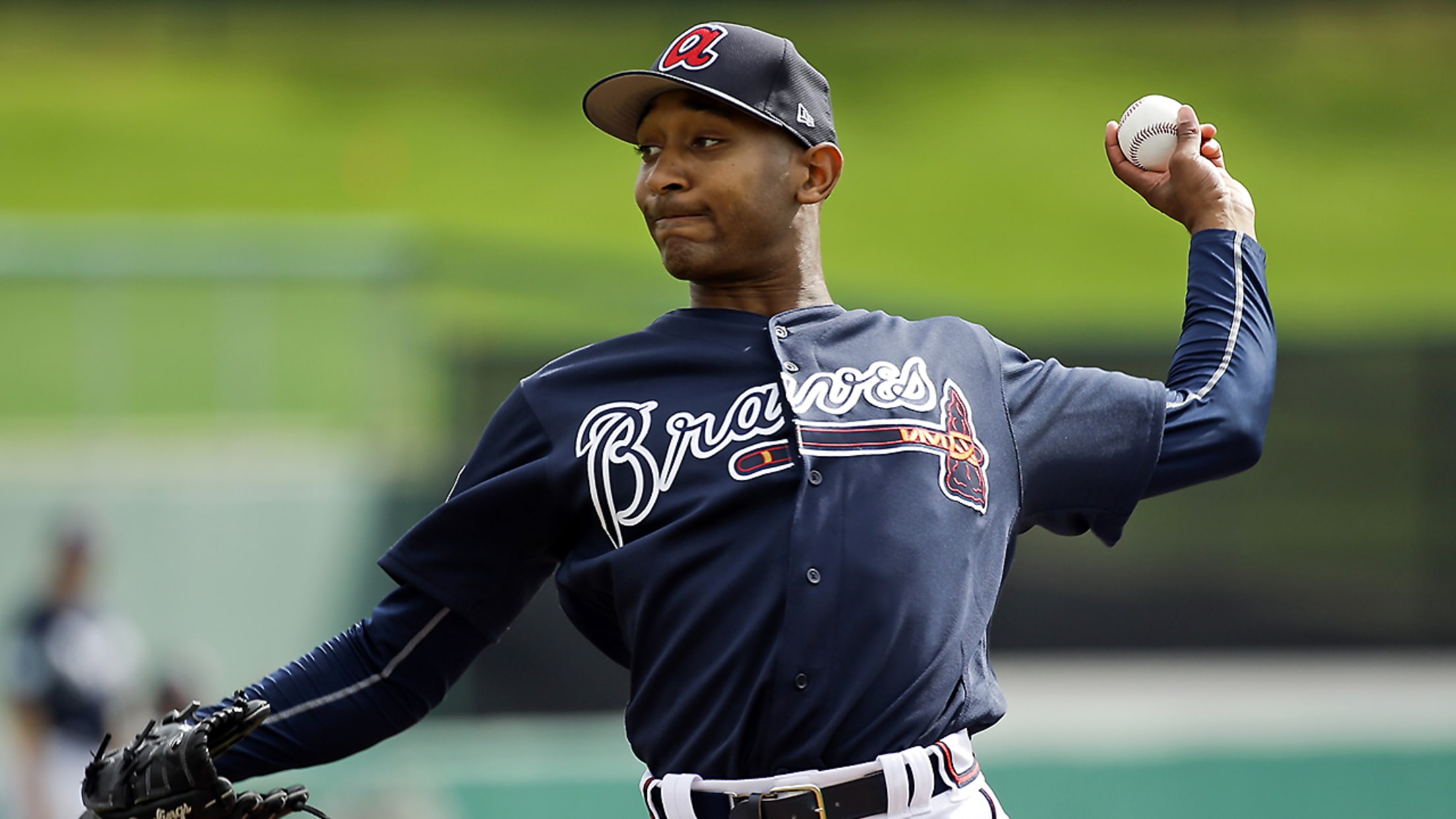 Sam Freeman has a 0.87 ERA and has held batters to a .147 average over 10 1/3 innings for Triple-A Gwinnett. (AP) (John Raoux/AP)
ATLANTA -- After entering this year optimistic that the bullpen would be more reliable than it was the past couple years, the Braves have no choice but to continue altering a relief corps that will now include left-hander Sam Freeman.Freeman's contract was purchased from Triple-A Gwinnett to fill the roster
ATLANTA -- After entering this year optimistic that the bullpen would be more reliable than it was the past couple years, the Braves have no choice but to continue altering a relief corps that will now include left-hander Sam Freeman.
Freeman's contract was purchased from Triple-A Gwinnett to fill the roster spot created when Matt Wisler was optioned to Gwinnett following Wednesday night's loss to the Mets. To create a spot on the 40-man roster for its newest reliever, Atlanta transferred right-hander Daniel Winkler to the 60-day disabled list.
"Talking to the [front office], they said Freeman is legit, and that he's been throwing really, really good," manager Brian Snitker said. "That's all you can really ask for. The reports every night have been really good. We saw good arm strength in Spring Training, and he has experience. You never know about a guy like that."
After Wisler and two other relievers -- Josh Collmenter and Eric O'Flaherty -- combined to allow 11 runs following Bartolo Colon's early exit on Wednesday night, the Braves found themselves with a National League-worst 5.83 ERA. Jose Ramirez (1.38 ERA) stands as the only member of this relief corps who has produced a sub-4.00 ERA.
The Braves are hoping to get a boost from Mauricio Cabrera, who could come off the disabled list and join Atlanta's bullpen as early as next week. But the flamethrower, who touched 104 mph with his fastball last summer, has struggled with his command. He has recorded a strike with just 24 of his 51 pitches thrown during his past two rehab appearances.
"We're not far off really," Snitker said. "We're looking for maybe one more guy to bridge innings. There's three or four relievers down there who are throwing the ball pretty well."
Given that its two left-handers -- O'Flaherty (7.45 ERA) and Ian Krol (8.44 ERA) have battled some inconsistencies, Atlanta was willing to take a chance on Freeman, who posted a 0.87 ERA and limited opponents to a .147 batting average over 10 1/3 innings for Gwinnett. The 29-year-old southpaw's command hasn't necessarily been sharp as he has registered eight strikeouts and issued six walks. But he hasn't allowed a run over his past 8 1/3 innings.
Freeman has made 142 appearances at the Major League level. He posted a 2.83 ERA over 76 1/3 innings (98 appearances) for the Cardinals and Rangers from 2014-15. But he also produced 5.2 walks per nine innings within this span.
"He isn't necessarily a matchup guy either," Snitker said. "He can pitch a full inning. We'll see."
Wisler had spent the past 10 days as a long-relief option, but he will now return to Gwinnett to serve as a starting pitcher. The 24-year-old right-hander surrendered Jay Bruce's ninth-inning grand slam while working with a six-run lead in Tuesday night's win and then surrendered three more runs during the eighth inning of Wednesday's loss.
Mark Bowman has covered the Braves for MLB.com since 2001.