Simmons has minor setback, won't return next week
Right-handed reliever underwent Tommy John surgery in 2015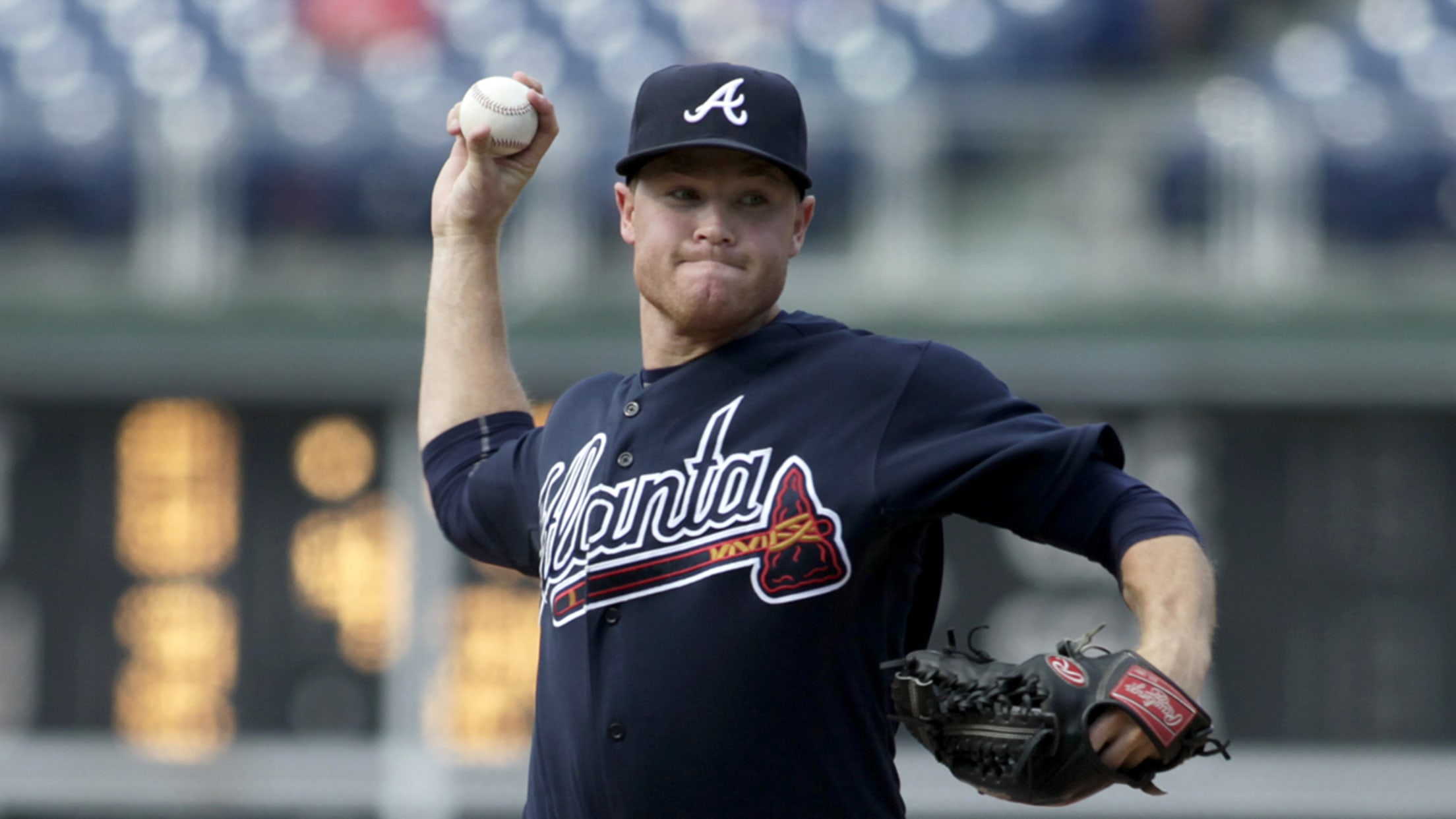 Shae Simmons sustained a minor setback as he hopes to return to the big leagues from Tommy John surgery. (AP) (H. RUMPH JR/AP)
ATLANTA -- Shae Simmons experienced a setback that will prevent him from realizing his goal to join Atlanta's bullpen next week. But the Braves' right-hander remains hopeful that he will soon complete the long road to recovery that follows Tommy John surgery.Simmons experienced some tightness in his right triceps muscle
ATLANTA -- Shae Simmons experienced a setback that will prevent him from realizing his goal to join Atlanta's bullpen next week. But the Braves' right-hander remains hopeful that he will soon complete the long road to recovery that follows Tommy John surgery.
Simmons experienced some tightness in his right triceps muscle after he made his third Minor League rehab appearance on Monday for Class A Rome. The 25-year-old reliever has already started to feel some relief and wants to begin throwing again next week.
"I didn't feel anything when I was [pitching]," Simmons said. "It was just normal soreness the next day, and it just carried on. So, we just wanted to take precaution and not rush into anything."
Simmons feels fortunate that he has not experienced any problems with his right elbow, which was surgically repaired before Spring Training in 2015. At the same time, before this setback, he was looking forward to the chance to return to the big league level at some point next week.
Braves manager Brian Snitker views the triceps tightness as one of those setbacks that are seemingly inevitable for pitchers when they are attempting to return from this surgery.
"It seems like nobody has the perfect rehab. They all go through setbacks," Snitker said. "We're hoping it's not anything too bad. He can take a few days off and then get back and continue his rehab."
Simmons posted a 1.35 ERA and limited opponents to a .162 batting average and .237 on-base percentage through the first 22 career appearances he made before his elbow began bothering him in July 2014. He missed the final two months of that season and then felt more elbow discomfort that led to the surgery last year.
Mark Bowman has covered the Braves for MLB.com since 2001.