Spring Training nears with Braves' Truck Day
As equipment heads south, excitement for the 2017 season increases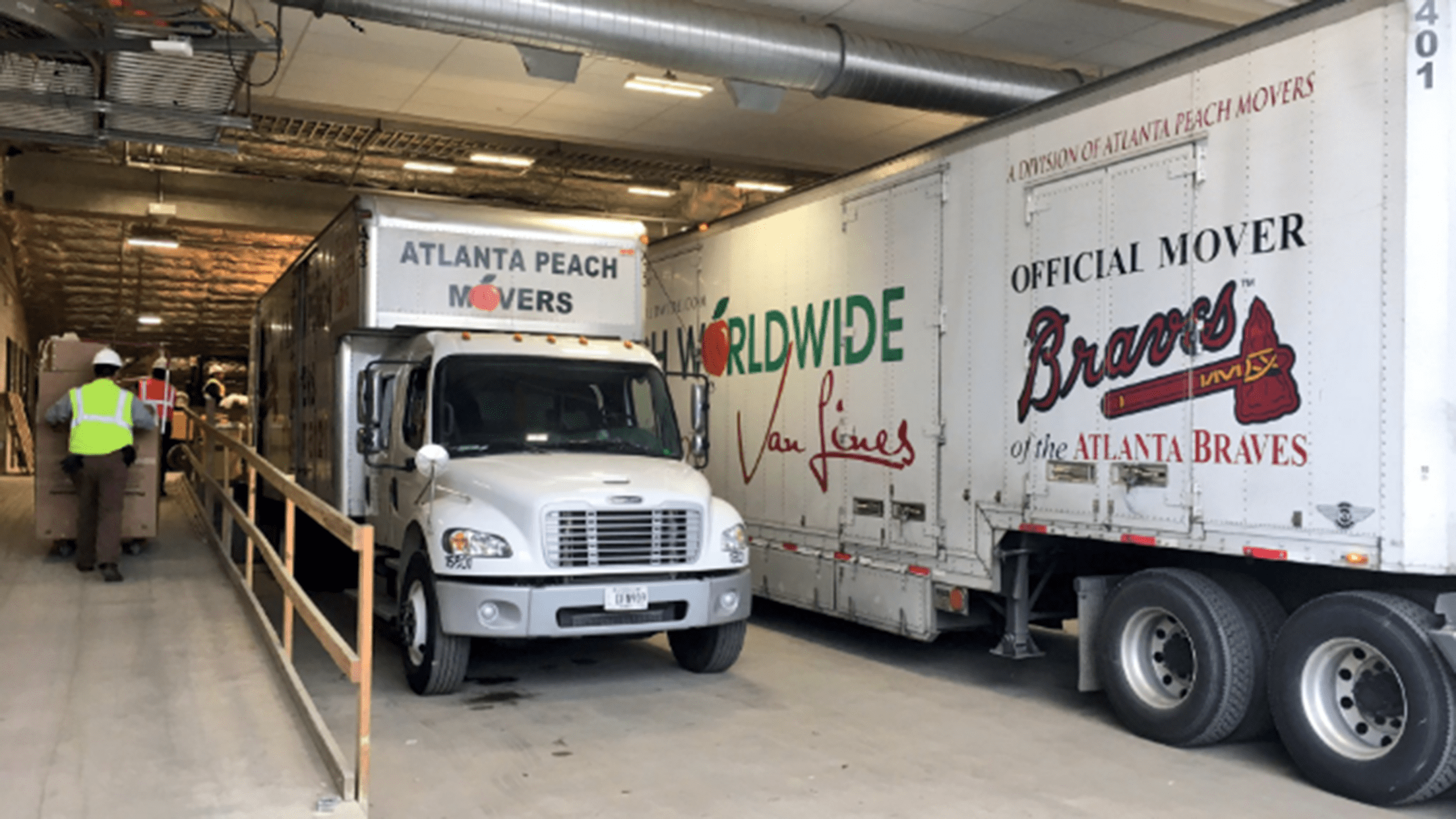 The trucks are loaded up with equipment and other necessities to help prepare Spring Training. (Braves/Twitter) (Braves/Twitter)
ATLANTA -- Encouraged by last season's finish and optimistic about the roster alterations made this offseason, the Braves moved closer to the dawn of a new season on Tuesday, when they shipped a moving truck filled with equipment and supplies from SunTrust Park to their Spring Training home in Florida.This
ATLANTA -- Encouraged by last season's finish and optimistic about the roster alterations made this offseason, the Braves moved closer to the dawn of a new season on Tuesday, when they shipped a moving truck filled with equipment and supplies from SunTrust Park to their Spring Training home in Florida.
This annual tradition known as Truck Day was handled slightly differently this year as the Braves are still in the process of moving into SunTrust Park. Some of the equipment and necessities were shipped to Florida in late November, when the Braves were in the process of moving from Turner Field to their new suburban Atlanta home.
• Braves' Spring Training info
Still, as the Braves loaded a truck filled with items ranging from uniforms to dietary and medical supplies, they gave their fans a much-welcomed reminder that the start of Spring Training is just a week away.
Braves' pitchers and catchers are scheduled to report to Spring Training on Feb. 14, and then hold their first workout the following day. The first full squad workout will be staged on Feb. 18 and the first Grapefruit League season game will be played on Feb. 24, when the Braves will welcome the Blue Jays to ESPN's Wide World of Sports complex.
As Brian Snitker prepares to enter a season as a big league manager for the first time, he will welcome a few new faces to camp. Veteran starters Bartolo Colon, Jaime Garcia and R.A. Dickey have been added to what is now a much more experienced starting rotation. Another key offseason addition was Sean Rodriguez, who has the potential to further bolster an offense that significantly improved after Matt Kemp and Dansby Swanson arrived in August.
This will mark the 20th season the Braves have held Spring Training at the ESPN complex, which is located in Lake Buena Vista, Fla. The team is still hopeful to finalize plans to move their Spring Training to North Port, Fla. in 2019.
Mark Bowman has covered the Braves for MLB.com since 2001.