Vizcaino displaying strong repertoire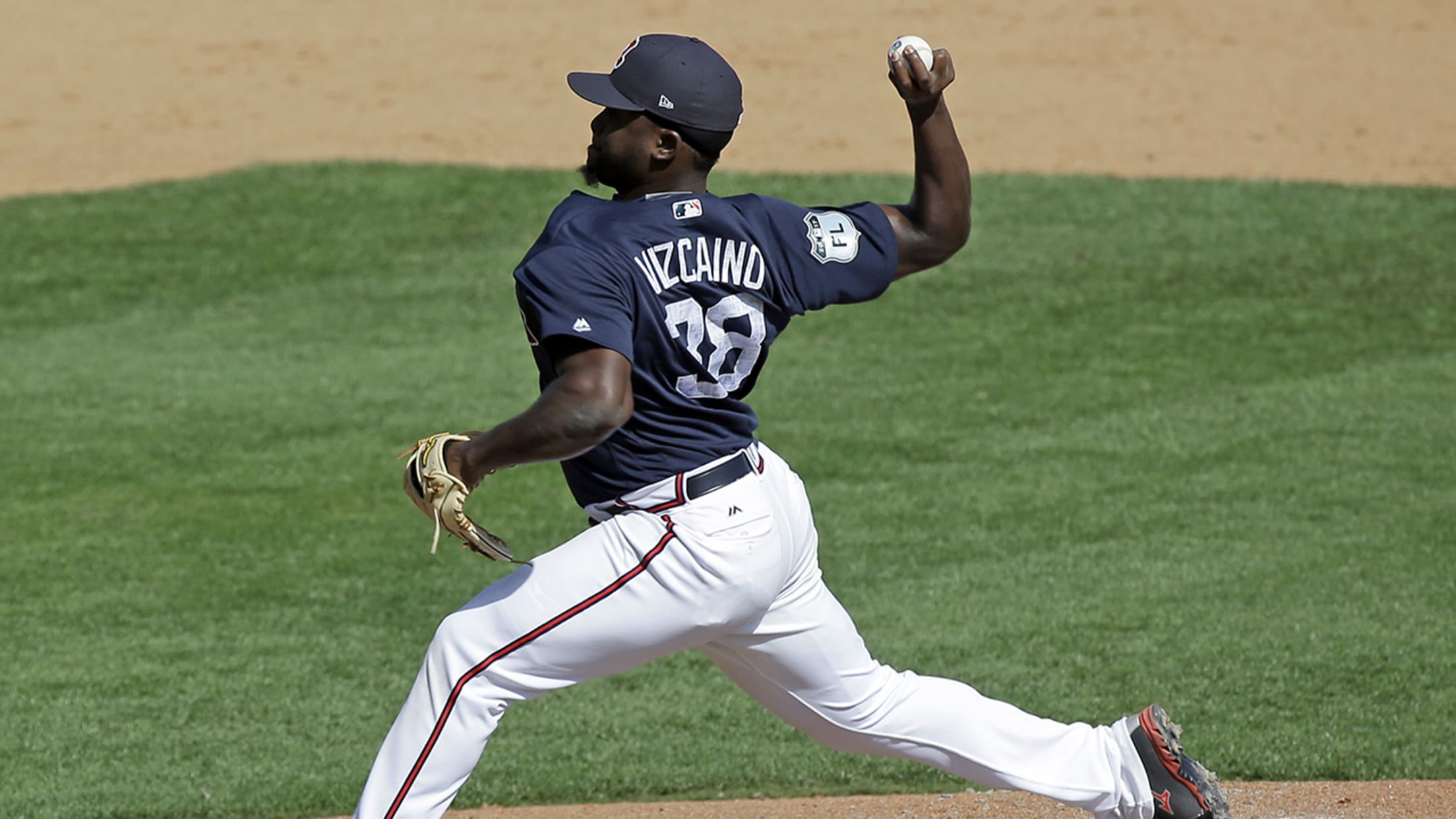 Arodys Vizcaino is looking to return to strong form, and he has shown that he may be able to with another strong outing on Friday. (AP) (John Raoux/AP)
LAKE BUENA VISTA, Fla. -- Though the Braves were hopeful Arodys Vizcaino would come to Spring Training having distanced himself from the shoulder discomfort that plagued him during last season's second half, they didn't truly begin feeling comfort until seeing the stuff he's displayed during his first two Grapefruit League
LAKE BUENA VISTA, Fla. -- Though the Braves were hopeful Arodys Vizcaino would come to Spring Training having distanced himself from the shoulder discomfort that plagued him during last season's second half, they didn't truly begin feeling comfort until seeing the stuff he's displayed during his first two Grapefruit League outings.
Vizcaino was victimized by Andrew Benintendi's hot bat as the young Red Sox phenom hit a sixth-inning homer to cap a four-hit performance in the Braves' 9-1 loss at ESPN's Wide World of Sports complex. But the hard-throwing reliever still impressed as his fastball touched 98 mph and his slider looked as good as it had when he experienced his successful stint as Atlanta's closer.
"That's really big," Braves manager Brian Snitker said. "You didn't know after the way he ended last year. He's come in and he's just been getting better and better. The sides, one after another have been better, and today, that was real good."
Braves coaches and executives have been raving about Vizcaino, who has struck out four of the seven batters he's faced thus far. He worked a perfect inning against the Tigers on Monday and then limited the Red Sox to just the Benintendi homer during Friday's outing.
Vizcaino effectively served as Atlanta's closer during the final two months of the 2015 season and then posted a 1.52 ERA while recording 34 strikeouts and seven walks through last year's first 23 2/3 innings.
But everything began to unravel for Vizcaino in early June. He wasn't necessarily feeling shoulder discomfort, but fatigue showed as his velocity dipped and he suddenly became a late-inning liability. Over the 12 1/3 innings completed from June 7-July 6, he surrendered 13 hits, issued 14 walks and recorded 13 strikeouts.
Vizcaino was sidelined by an oblique strain immediately after the All-Star break and then returned to the disabled list with a shoulder strain in August, after he allowed seven earned runs within a span of three appearances.
Mark Bowman has covered the Braves for MLB.com since 2001.