Past, present Braves to attend FanFest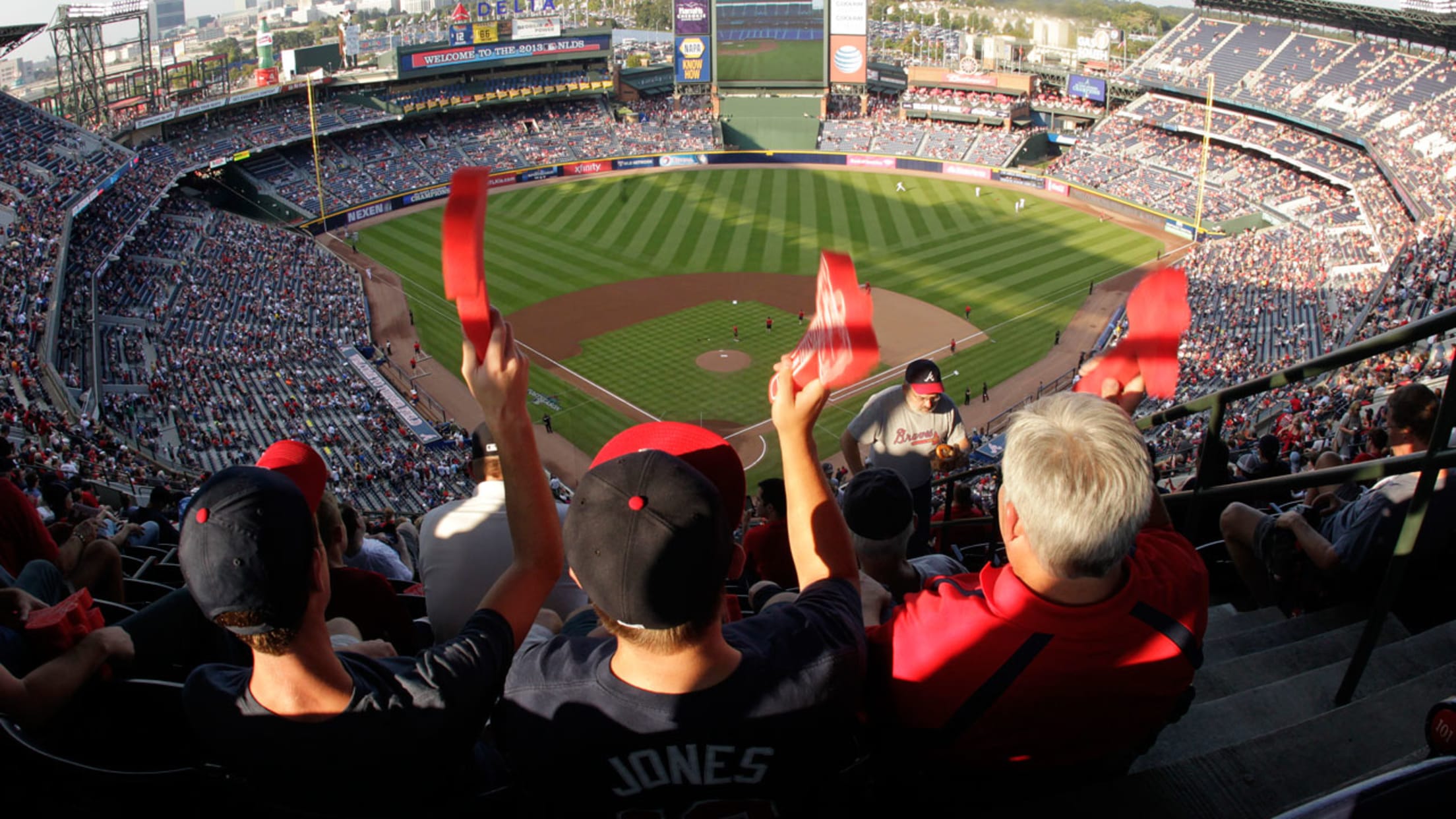 Turner Field tours will be offered throughout the course of FanFest on Saturday. (AP)
ATLANTA -- Tom Glavine, Andruw Jones and Fred McGriff are among the former players who will be present at Braves FanFest, which will be held on Saturday at Turner Field.The Braves announced that Glavine, Jones, McGriff, Phil Niekro and Denny Neagle will join a collection of the team's current players
ATLANTA -- Tom Glavine, Andruw Jones and Fred McGriff are among the former players who will be present at Braves FanFest, which will be held on Saturday at Turner Field.
The Braves announced that Glavine, Jones, McGriff, Phil Niekro and Denny Neagle will join a collection of the team's current players who are also scheduled to attend the event, which provides fans a chance to collect autographs, participate in panel discussions and enjoy other entertainment options located within the stadium, which will serve as the Braves' home for the final time this season.
Broadcasters Don Sutton and Joe Simpson will also partake in the FanFest activities, which will run from 10 a.m. to 4 p.m. ET. There is no admission charge, and fans can park for free in the Green Lot, which is located where Atlanta-Fulton County Stadium stood.
Atlanta has not yet announced which of its current players will attend. Some of the current and former players will interact with fans during panel discussions.
Turner Field tours will be offered throughout the day. Merchandise can be purchased at select locations around the stadium, including the Club Level, which will serve as the location of a Yard Sale that will include some unique items.
Young children will be welcome to enter the Kids Reading Room, which will be located within the 755 Club. Kids 14 and under will have a chance to participate in a kids-only news conference.
The Braves will also organize a winter clothing drive to benefit the Atlanta Mission. Those attending FanFest are encouraged to donate new or gently used coats, boots, gloves, scarves, hats, blankets, socks, long-sleeve shirts, long pants, sweaters, umbrellas or rain ponchos. Drop-off spots will be located at the entrance gates.
Mark Bowman is a reporter for MLB.com.