Pena rejoins Cardinals following injury rehab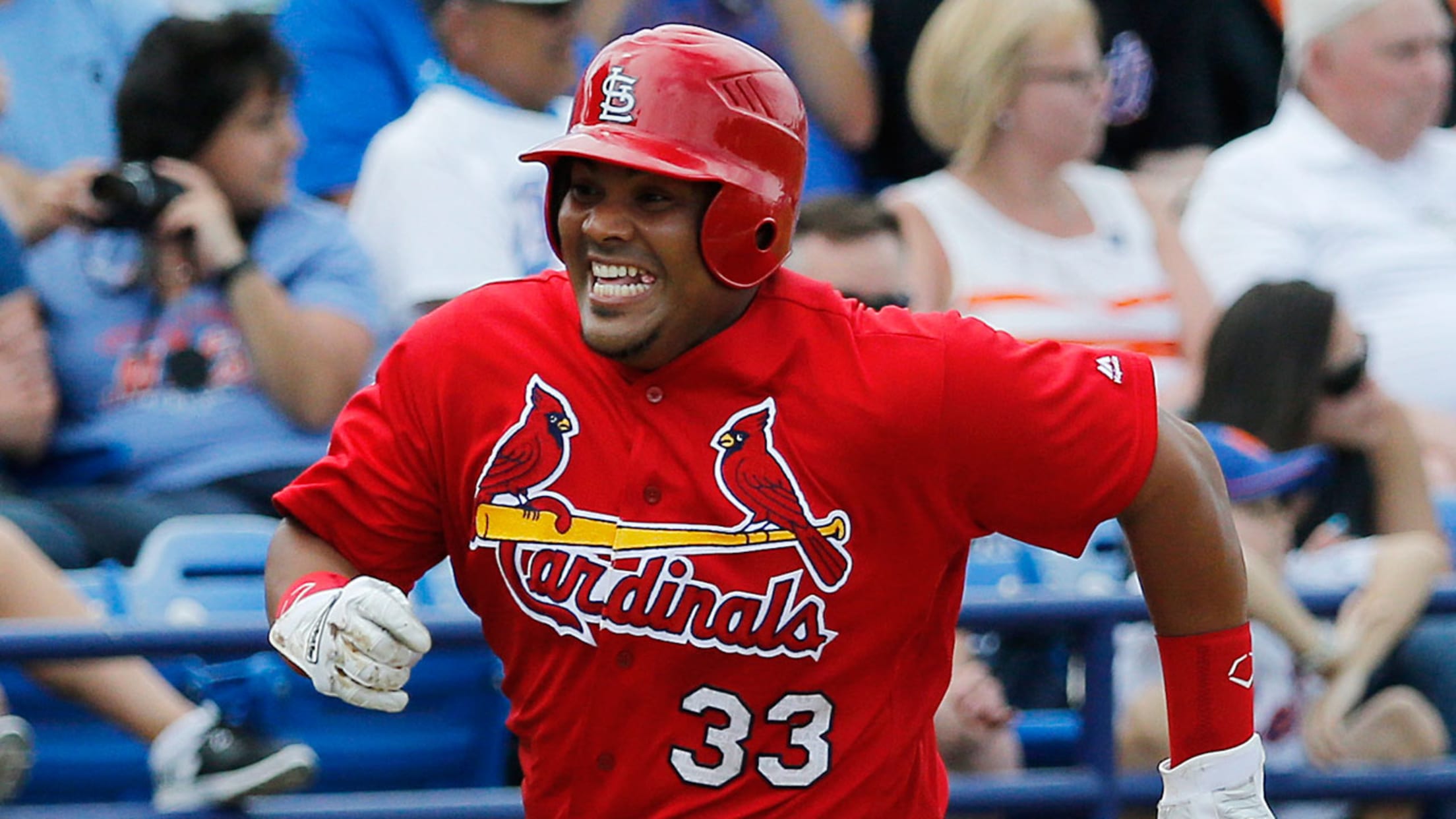 Cardinals catcher Brayan Pena went 10-for-52 in 14 injury rehab games. (AP)
KANSAS CITY -- After wrapping up his 20-day injury rehab assignment on Sunday, catcher Brayan Pena drove from the Cardinals' Double-A affiliate in Springfield, Mo., to meet the team in Kansas City. He was not, however, activated from the disabled list ahead of Monday's I-70 Series opener against the Royals.That
KANSAS CITY -- After wrapping up his 20-day injury rehab assignment on Sunday, catcher Brayan Pena drove from the Cardinals' Double-A affiliate in Springfield, Mo., to meet the team in Kansas City. He was not, however, activated from the disabled list ahead of Monday's I-70 Series opener against the Royals.
That roster move instead happened on Tuesday, at which time the Cardinals designated catcher Eric Fryer for assignment. The 30-year-old catcher had served as Yadier Molina's backup since Pena required early-season surgery on his left knee, but because of Fryer's status as an out-of-options player, the Cards are bracing for his departure.
The Cardinals now have 10 days to trade Fryer or place him on outright waivers. The latter would expose him to 29 teams, some of which are likely to be intrigued by his work at and behind the plate this season. If Fryer were to clear waivers, he would have the choice to accept an assignment at Triple-A or be granted his release.
Fryer has made eight starts for St. Louis and hit .368 over 38 at-bats. The club would be thrilled to have him clear waivers and accept a Minor League assignment so he can help groom some of the organization's young pitchers. The Cards also realize, though, that such a scenario is unlikely.
Pena went 10-for-52 in 14 rehab games. Because he caught full games for three straight days, the Cardinals chose to give Pena the day off Monday for rest and re-evaluation.
"My personal goal was every time I left the baseball field, I wanted to feel pain-free," Pena said. "I accomplished that. I really feel excited about. I was behind home plate for complete games. I was playing first [base]. I was DH the next day. I was really pushing myself very hard to see where I was at, and my knee really responded well."
Worth noting
• Trevor Rosenthal, speaking for the first time since being told he was removed from the closer's role, acknowledged disappointment but also optimism that he can work his way back into form.
"There's a lot of stuff you can evaluate and think about and try to do something different to correct it," Rosenthal said. "The obvious issue is getting behind hitters, putting guys on base, getting into counts where they're more likely to do damage. I've got to find a way to get out of those counts and be more aggressive. I was able to make that adjustment last year."
The Cardinals announced the change after Rosenthal's blown save in Friday's game against the Mariners. He entered Monday with a June ERA of 14.14, with 21 walks in 24 innings.
• Though Matt Adams had not played since being a game-time scratch on Friday due to lower back tightness, manager Mike Matheny confirmed that Adams has been available off the bench since Sunday. Monday's matchup against a left-handed pitcher led the Cards to field a right-handed heavy lineup.
• The Cardinals placed a limited number of $4 tickets on sale for the team's upcoming series against the Pirates (July 4-7). The tickets, which went on sale at noon CT on Monday, can be purchased at cardinals.com/july. They are limited to eight per customer.