Knebel activated from DL; Ramirez DFA'd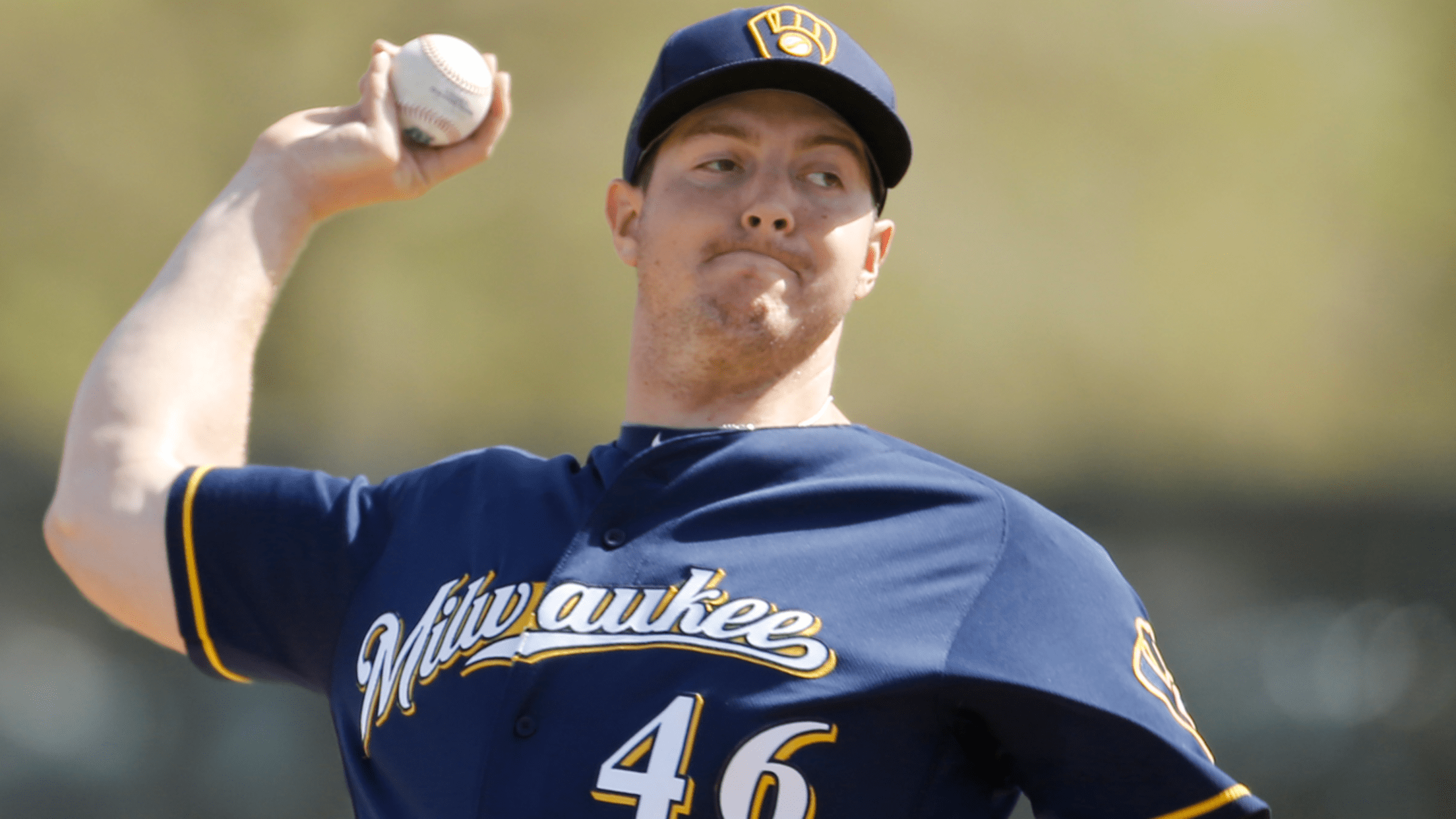 Corey Knebel strained his left oblique during Spring Training. (AP) (AP)
MILWAUKEE -- It's rare, in this age of social media and websites dedicated to roster moves, that a front office truly surprises its clubhouse with a roster move. But that happened at Miller Park on Wednesday night.One by one, veteran Brewers players stopped by Neil Ramirez's locker with surprised looks
MILWAUKEE -- It's rare, in this age of social media and websites dedicated to roster moves, that a front office truly surprises its clubhouse with a roster move. But that happened at Miller Park on Wednesday night.
One by one, veteran Brewers players stopped by Neil Ramirez's locker with surprised looks on their faces to ask why he was packing a bag. Ramirez shared the news: A week after his arrival, he was designated for assignment by the Brewers to make room for fellow reliever Corey Knebel's return from the disabled list.
"At this point I'm still trying to process everything," Ramirez said.
Ramirez, claimed off waivers by the Brewers from the Cubs on May 31, will go back on the waiver wire. If the 29 other teams all pass, the Brewers can outright Ramirez to the Minor Leagues, as they already have done this season with Ariel Pena, Sam Freeman and Michael Kirkman.
The Brewers have had a quick hook with all of those pitchers. Pena and Kirkman were designated for assignment after only one outing, Freeman after seven, and Ramirez after two. He pitched a scoreless inning at Philadelphia on Friday, but was hit hard two days later, allowing back-to-back home runs in a Brewers loss.
"I know I can be really good," said Ramirez, 27, who pitched 50 games for the Cubs with a 1.44 ERA two years ago. "I'm healthy. It's been so up and down the last couple of years, so I just need to get out there consistently. If going down to the Minor Leagues is what has to happen, then I'll keep my head up and keep going about the process."
The Brewers are suddenly flush with quality relievers. They needed the spot for Knebel, who pitched in 48 games last season and was ticketed for a high-leverage bullpen role before sustaining a strained left oblique at the end of Spring Training. Michael Blazek and Chris Capuano remain on the disabled list, but are moving closer to being healthy.
In parting with Ramirez, the Brewers opted, for now, to keep rookie reliever Jacob Barnes, the Brewers' 29th-ranked prospect according to MLBPipeline.com, who has pitched in two games so far. Barnes has Minor League options.
"We kind of anticipated with these guys coming back healthy that we were going to have some tough decisions," manager Craig Counsell said. "This is kind of the start of those tough decisions. That's what's going to happen in the next couple of weeks with guys coming back, for sure."