Counsell recalls experience of being drafted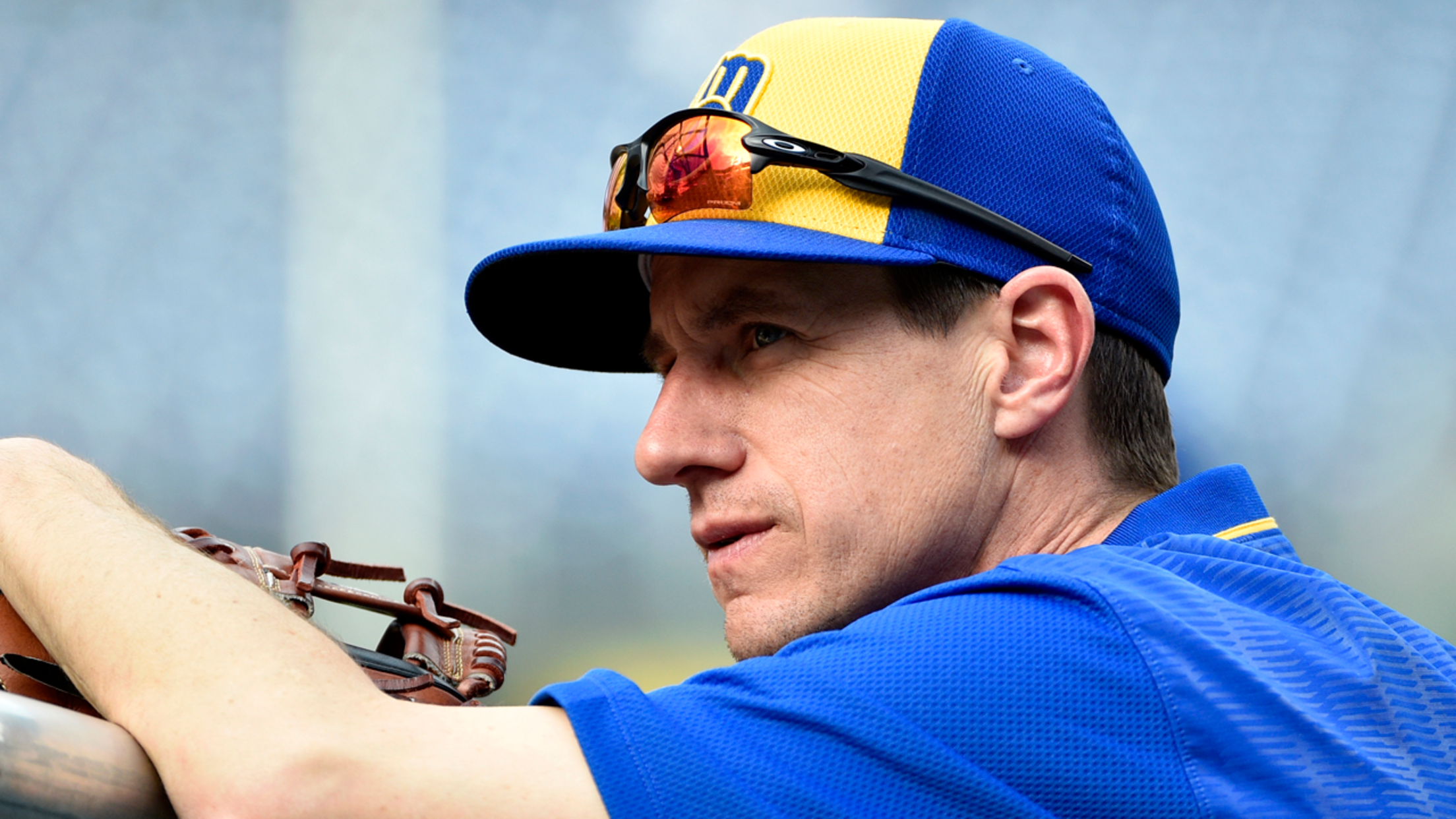 Brewers manager Craig Counsell was taken in the 11th round by the Rockies in 1992. (AP) (AP)
MILWAUKEE -- On the eve of the 2016 MLB Draft, Brewers manager Craig Counsell recalled sitting in his kitchen at home 24 years ago and waiting for the phone to ring.MLB.com's online Draft tracker was still years away, as was MLB Network's pick-by-pick coverage and the crush of social media
MILWAUKEE -- On the eve of the 2016 MLB Draft, Brewers manager Craig Counsell recalled sitting in his kitchen at home 24 years ago and waiting for the phone to ring.
MLB.com's online Draft tracker was still years away, as was MLB Network's pick-by-pick coverage and the crush of social media coverage expected for this year's Draft, which runs Thursday to Saturday, beginning with the Draft preview show on MLB Network and MLB.com on Thursday at 5 p.m. CT. Live Draft coverage from MLB Network's Studio 42 begins at 6 p.m., with the top 77 picks being streamed on MLB.com and broadcast on MLB Network.
In his day, all Counsell could do was wait.
• 2016 Draft coverage
"It was late in the first day. I think that's how it was," Counsell said. "Every time the phone rang, you jumped up. But it was agents calling, and it was disapppointing because that was not the call I was looking for."
Late on Day 1, as Counsell remembers it, he got the call: The Rockies had selected him in the 11th round. Pat Murphy, Counsell's coach at Notre Dame, helped negotiate an extra thousand dollars from Colorado, pushing Counsell's bonus to a whopping $5,000.
"I think it's much harder on kids [now], because most of the information is wrong," Counsell said, "Kids are wading through all this information, friends are giving them rumors, and most of it is unfounded. It just weighs on your mind, I'm sure, for a lot of these kids."
• Stearns to lead first Draft as Brewers' GM
He referenced Wisconsin's top two high school players: Shortstop Gavin Lux of Indian Trails Academy in Kenosha and catcher Ben Rortvedt of Verona Area High School. Both have ranked among publications' top 100 Draft prospects.
"It's a great day for them," Counsell said. "I always thought of it as, and have told kids, it's the day where they tell you where your next game is. That's all it is. It's not the end, it's the start. You have to think of it as the start of something."
Last call
• Brewers starter Matt Garza departed Miller Park on Wednesday afternoon to drive to Appleton, Wis., where he will make a final rehab start on Thursday for Class A Wisconsin. Garza is expected to throw about 75 pitches. If it goes well, he will rejoin the Brewers' rotation sometime next week.
• Reliever Michael Blazek, on the DL with a right elbow impingement, is scheduled to throw a bullpen session on Thursday. Barring a setback, he will throw to hitters over the weekend before the Brewers decide whether Blazek needs a rehab assignment.
• The Brewers will send scouts to monitor Rule 5 Draft pick Zack Jones' outings for advanced Class A Brevard County, GM David Stearns said. Jones is coming back from a shoulder injury, and the Brewers have 30 days to decide whether to add him to the big league bullpen, or offer him back to the Twins.