Brewers release veteran Gallardo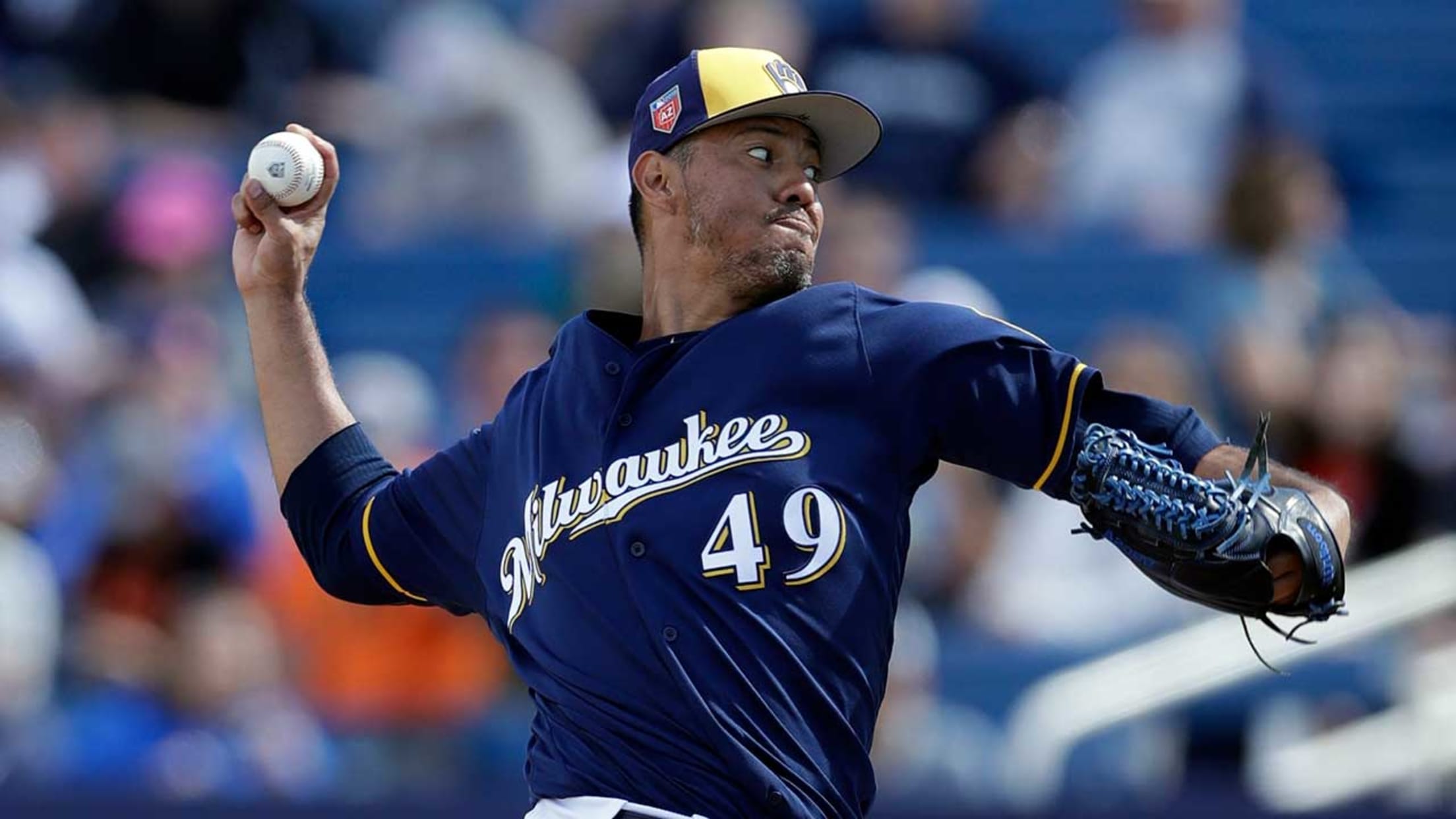 HOUSTON -- Yovani Gallardo's attempt to crack the Brewers' Opening Day roster has come to a close, as the club released the veteran right-hander on Monday evening.Signed to a one-year contract on Dec. 21, Gallardo went 0-1 with a 4.73 ERA in eight Cactus League appearances."I wouldn't describe him a
HOUSTON -- Yovani Gallardo's attempt to crack the Brewers' Opening Day roster has come to a close, as the club released the veteran right-hander on Monday evening.
Signed to a one-year contract on Dec. 21, Gallardo went 0-1 with a 4.73 ERA in eight Cactus League appearances.
"I wouldn't describe him a long shot to make the team, but he had to make the team," manager Craig Counsell said. "We're at difficult decision points. It was not an easy decision.
"We want a little flexibility in some spots in the bullpen. It's important as we go through the season to have that. We're going to have players there that we feel that will have a little more flexibility."
The 32-year-old hurler pitched eight years with the Brewers from 2007-14, going 89-64 with a 3.69 ERA in 214 games (211 starts). He spent the 2017 season with the Mariners and went 5-10 with a 5.72 ERA in 28 outings (22 starts).
Richard Dean is a contributor to MLB.com based in Houston.