Subero gets his chance to represent Venezuela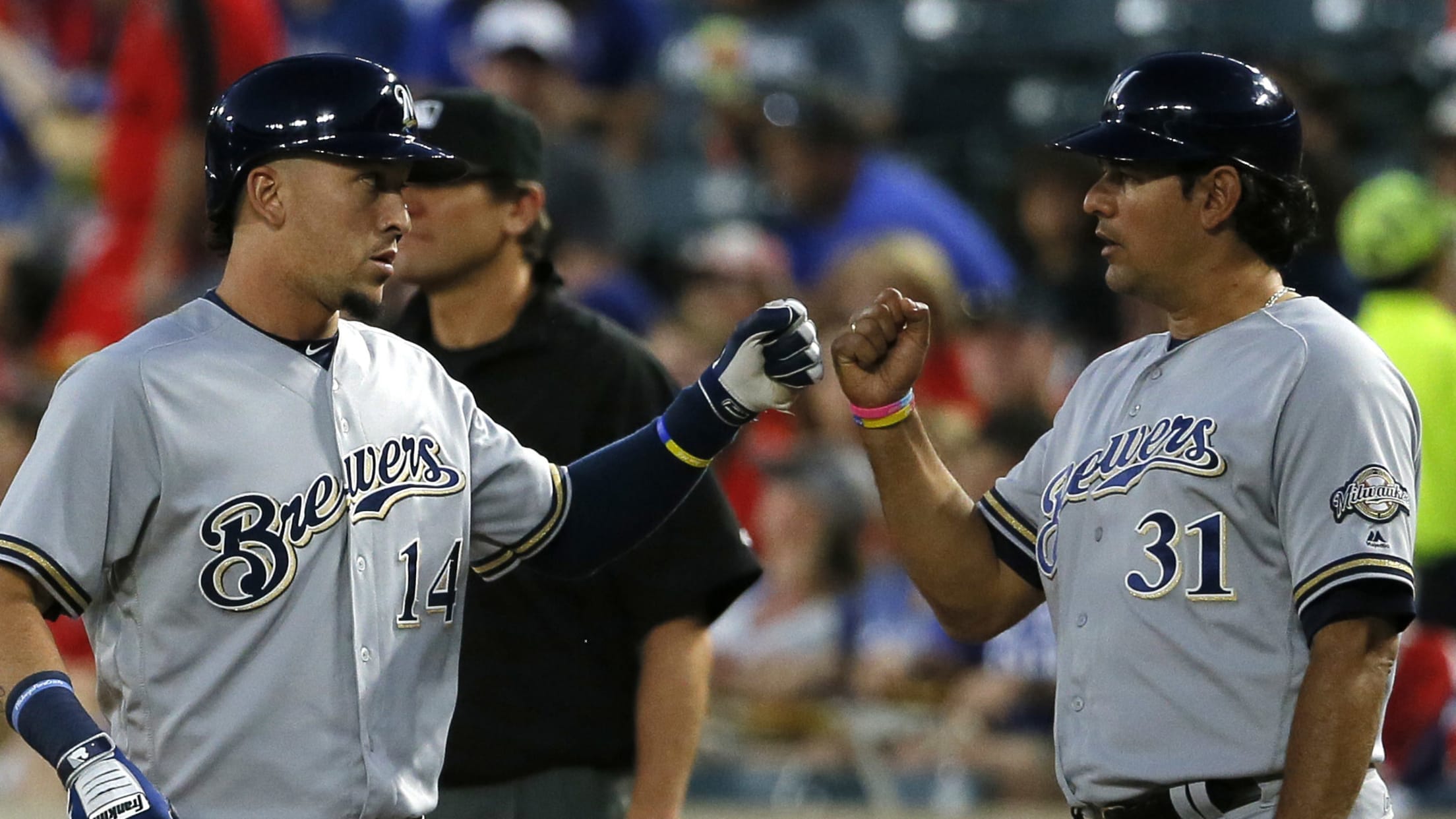 Brewers' first-base coach Carlos Subero will be part of the Venezuela coaching staff next month in the World Baseball Classic. (AP) (Tony Gutierrez/AP)
SURPRISE, Ariz. -- Add first-base coach Carlos Subero to the list of Brewers departing next week for the World Baseball Classic. He will serve on Venezuela's coaching staff, and calls it an opportunity decades in the making.As a 17-year-old, Subero says he was poised to play shortstop for Venezuela's national
SURPRISE, Ariz. -- Add first-base coach Carlos Subero to the list of Brewers departing next week for the World Baseball Classic. He will serve on Venezuela's coaching staff, and calls it an opportunity decades in the making.
As a 17-year-old, Subero says he was poised to play shortstop for Venezuela's national team at a tournament in Canada. But in a pre-tournament workout, Subero fielded a ground ball and felt his surgically repaired right elbow pop when he threw. He looked down and could see one of the pins previously embedded in the joint popping through his skin.
His dream of representing his country was put on hold.
"That was the missing shirt," Subero said, referring to Venezuela's jersey. "I've done every level in the Minors, now the big leagues. I've done winter ball. I've done Mexico. [Venezuela] is the missing shirt. That's why I was so excited when I got the news."
Subero said his role on manager Omar Vizquel's staff remains to be determined. He may serve as first-base coach, or in the dugout assisting Vizquel and former Brewers catcher Eddie Perez with game management.
Brewers utility man Hernan Perez is in Venezuela's roster and will depart Brewers camp with Subero on March 5 to join Team Venezuela at Surprise Stadium. They begin Pool D play in Jalisco, Mexico, on March 10.
But the team already unofficially gathered for a week at Florida International University in Miami two weeks before the start of Spring Training. Jose Cabrera, Jose Altuve and Victor Martinez led the effort, according to Perez.
"I know how happy [Subero] was when he found out he will be part of this," Perez said.
Subero said he appreciates the Brewers giving their blessing. Minor League managers Mike Guerrero and Matt Erickson will help cover Subero's duties.
"It will be hard to leave, especially with all of the responsibilities you've got, and looking into a new season," Subero said. "We've got 13 days if we go all the way. So this time is a tough one. But I think having one year here [on Milwaukee's staff] and already having set a foundation of what we want to accomplish, it will work.
"Anytime you get to represent your country, it's a matter of pride. I'm very excited," he said.