Brewers unveil Miller Park renovations
Playground, team store and executive suite among revamped areas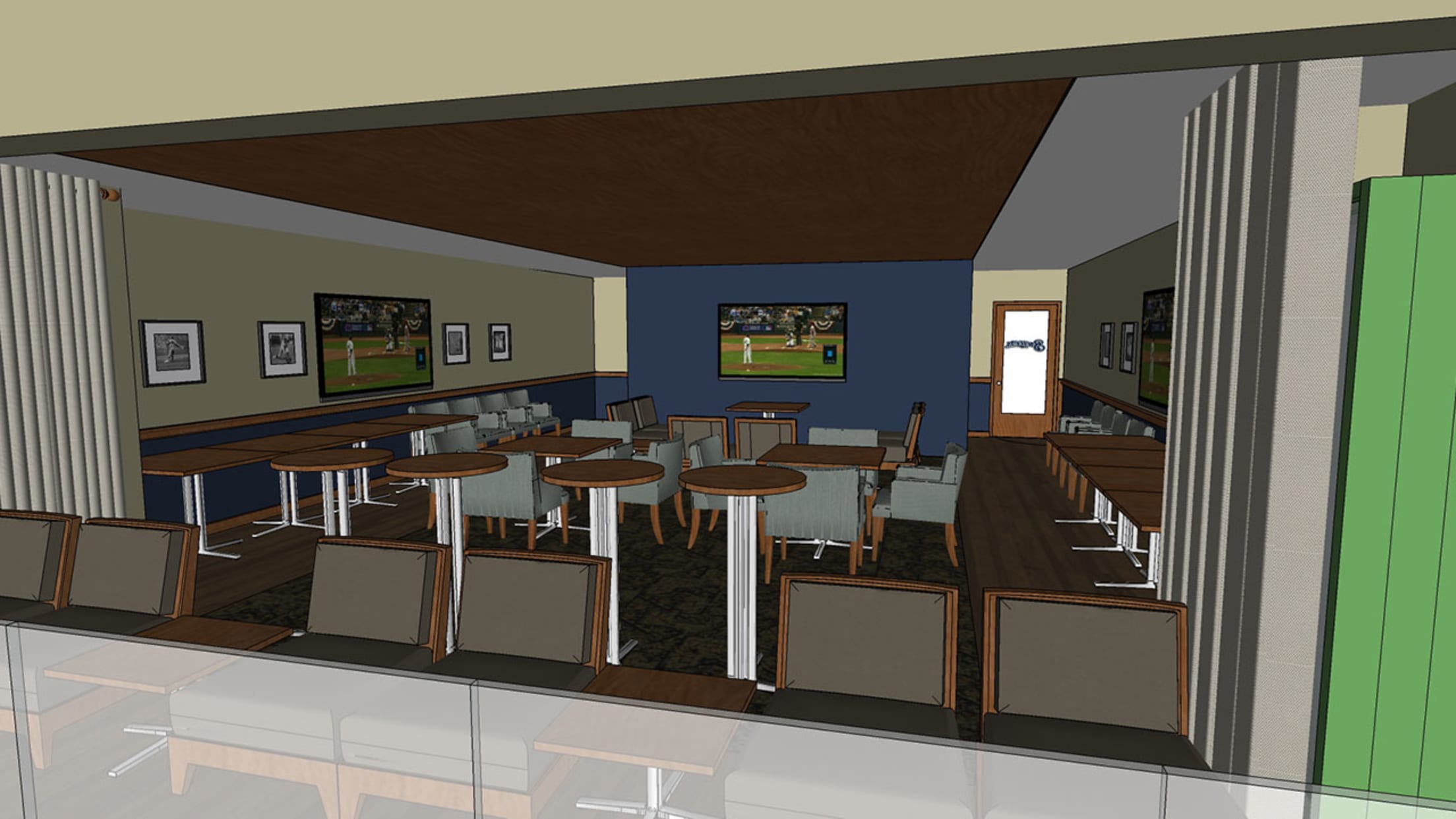 A new executive suite is part of a slate of renovations to Miller Park for 2016. (Brewers)
MILWAUKEE -- A new meeting space and kids area, plus a renovated team store, highlight improvements being unveiled for the Brewers' 16th season at Miller Park.Here's a rundown of what's new for 2016:An improved kids area The U.S. Cellular Power Playground debuted in 2008 on the Field Level along the
MILWAUKEE -- A new meeting space and kids area, plus a renovated team store, highlight improvements being unveiled for the Brewers' 16th season at Miller Park.
Here's a rundown of what's new for 2016:
An improved kids area
The U.S. Cellular Power Playground debuted in 2008 on the Field Level along the right-field line, featuring more than 8,000 square feet of interactive games and photo opportunities. For 2016, the area has undergone the largest renovation since its inception, including the addition of three new interactive attractions: "Throw 'Em Out," "Strike Zone" and "Hit 'Em Where They Ain't," which will emphasize throwing and hitting skills. A fourth attraction will be a photo opportunity, allowing fans to get their picture taken in a replica Brewers dugout. Through technology provided by U.S. Cellular, fans can have Brewers players and mascots virtually added to their pictures.
A new executive suite
Located on the PNC Club Level, the Executive Suite is the newest luxury meeting facility at Miller Park. It has space for up to 30 guests including premier audio/visual equipment and a view of the playing field. On game days, the space converts from a board room to a premium suite with seating, amenities, food and beverages. Monday through Thursday, rentals include five hours of pre-game meeting space, as well as an exclusive VIP viewing of The Selig Experience between the meeting and start of the game. Rental of the Executive Suite also includes a choice between two food and beverage packages as well as four preferred parking passes.
A renovated merchandise space
The team store behind home plate is undergoing a renovation to add a new hat wall and additional points of sale to improve efficiency.

In addition to those capital projects, the Brewers announced two new features for kids.
The Meijer-sponsored Brewers Treat Truck will visit Milwaukee-area neighborhoods, special events, Brewers tailgate parties and youth clubs throughout the summer of 2016, distributing free ice cream. Billed as "an authentic, old-school ice cream truck," the vehicle will play baseball-themed music from its loudspeaker to announce its arrival just like ice cream trucks of old.
The team also announced that kids will eat free at Sunday home games. All kids ages 14 and under will receive a voucher for a free meal which includes a hot dog, apple slices and a bottle of water.
"Miller Park has frequently been at the top of media and fan polls for the best ballpark experience, but we know that we have to remain ahead of the curve to retain that standing," Brewers COO Rick Schlesinger said. "This year, we have several fun and innovative initiatives that will enhance Miller Park's standing as not only a great place for a ballgame, but also the best place to enjoy a summer outing with family and friends."