Matusz to make another rehab appearance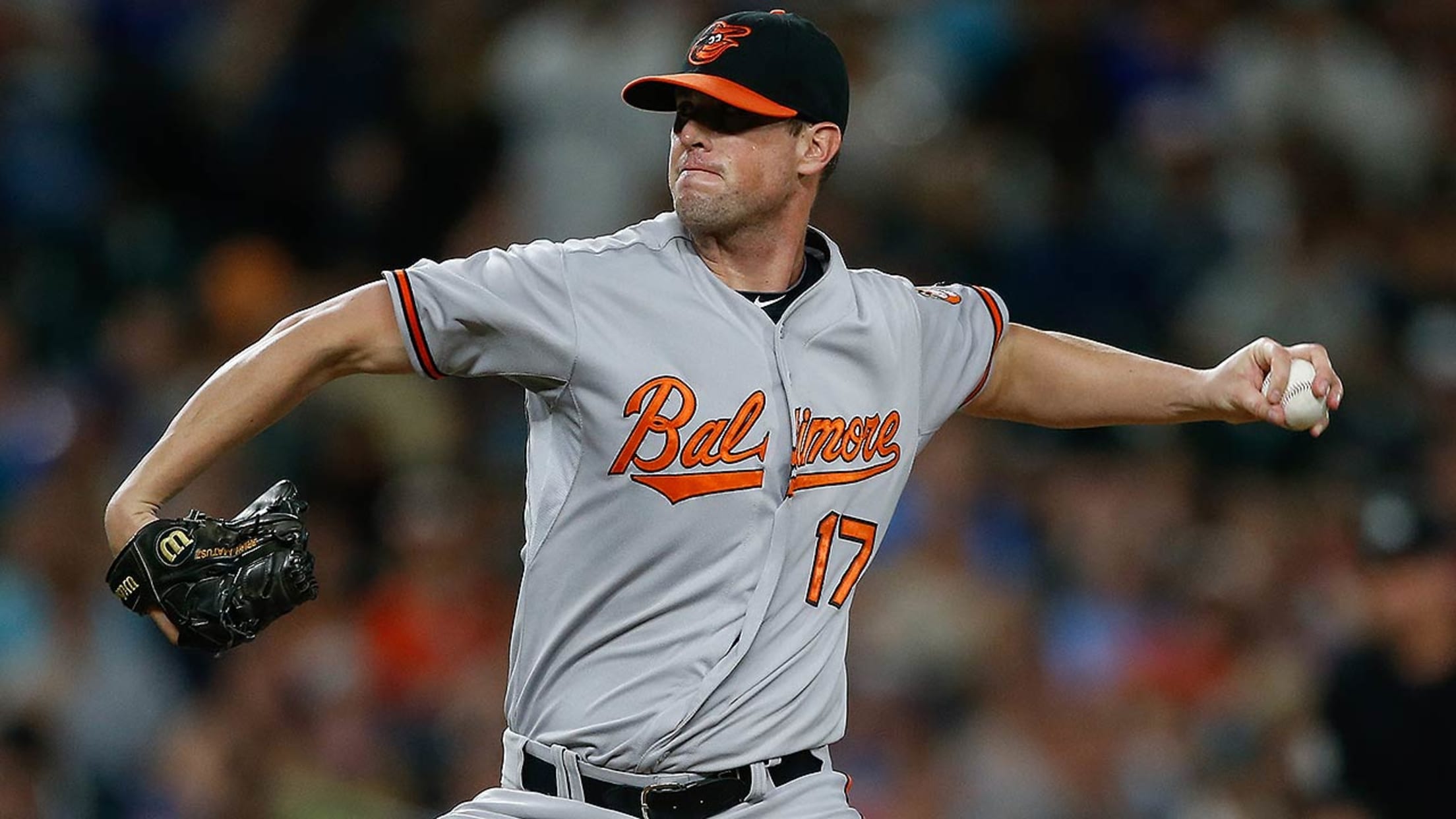 Brian Matusz went 1-4 for with a 2.94 ERA in 58 relief outings last season. (AP)
BOSTON -- Brian Matusz's rehab assignment has been extended, and the Orioles reliever will pitch again for Class A Advanced Frederick on Friday following Kevin Gausman.Matusz, rehabbing a left intercostal strain, allowed seven hits and six runs over one inning, throwing 30 pitches in the process during Monday night's Double-A
BOSTON -- Brian Matusz's rehab assignment has been extended, and the Orioles reliever will pitch again for Class A Advanced Frederick on Friday following Kevin Gausman.
Matusz, rehabbing a left intercostal strain, allowed seven hits and six runs over one inning, throwing 30 pitches in the process during Monday night's Double-A Bowie game. He has had three Minor League appearances, and the earliest he could return to the big league club would be Sunday in Texas.
"Velocity was a little better. I think there were two bunt hits, there were two ground-ball hits, there was one home run that he got in a bad place he wasn't trying to go. His command has been a little bit of an issue for him," manager Buck Showalter said. "It's good to see his stuff get a little better, but he'll have a two- to three-inning stint Friday behind Gausman."
Did Matusz's line look worse than he actually pitched?
"I wouldn't go that far," Showalter said. "I was hoping for more. I talked to [Bowie pitching coach] Alan Mills today, too, and we were hoping he would be a little more productive."
Gausman, who is rehabbing back from shoulder tendinitis, will have his next step planned after his outing. He could rejoin the O's or make one more start.
Jimmy Paredes (left wrist sprain) took batting practice off the coaches in Sarasota, Fla., on Tuesday and reportedly felt good afterwards, which is an encouraging step.