Proud grandfather Snitker relishes time with family
Braves interim manager's unique living arrangements allow more time with grandkids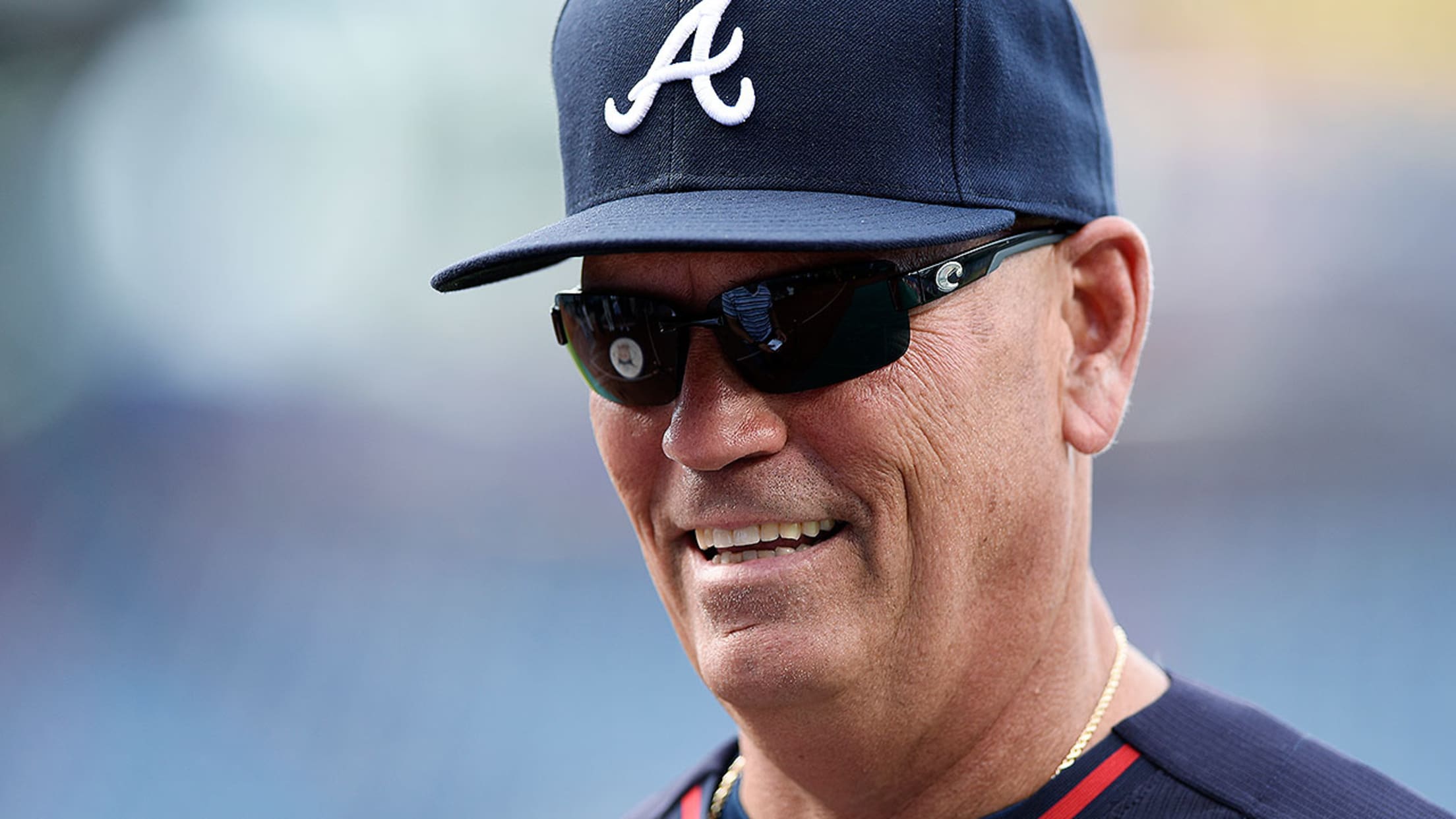 "Being a grandparent is 10 times better than anyone told me it would be," Brian Snitker said. (AP)
ATLANTA -- Brian Snitker did not necessarily expect to sell his house as quickly as he did this winter, and he certainly did not anticipate the opportunity he gained when the Braves dismissed former manager Fredi Gonzalez last week. So for now, Snitker will simply appreciate that he is likely
ATLANTA -- Brian Snitker did not necessarily expect to sell his house as quickly as he did this winter, and he certainly did not anticipate the opportunity he gained when the Braves dismissed former manager Fredi Gonzalez last week. So for now, Snitker will simply appreciate that he is likely the only big league manager living in his daughter's basement.
"It works out well because my wife babysits the grandkids, so it's to [my daughter Erin's] benefit to have us there because she's a nurse at Piedmont Hospital," Snitker said. "When she works, Grandma can take care of the kids. That's why we want to move a little closer, so that we still can do that."
Snitker went to Spring Training with the assumption he would look for a new house while tending to his duties as Triple-A Gwinnett's manager this year. But now, he'll be looking for a new Gwinnett County residence while serving as Atlanta's interim manager, the role he was given after Gonzalez's dismissal.
Throughout Spring Training, Snitker proudly spoke about his grandsons (9-month-old twins), and he mentioned how nice it was to see them again via FaceTime when he spoke to his wife after winning his first game as a big league manager last week.
"Being a grandparent is 10 times better than anyone told me it would be," Snitker said. "It doesn't even come close."
When the Braves returned from a road trip on Sunday, Snitker walked toward his new office and proudly saw his nameplate positioned beside the door. But when asked if he took a picture, he provided further indication of how proud he is to be a grandfather.
"I don't even know how to use half the stuff on the phone I've got," Snitker said. "I've got it full of baby pictures."
Mark Bowman has covered the Braves for MLB.com since 2001.