Sox's Holt still feeling effects of concussion
Utility man hits during BP and takes fly balls, but no timetable for return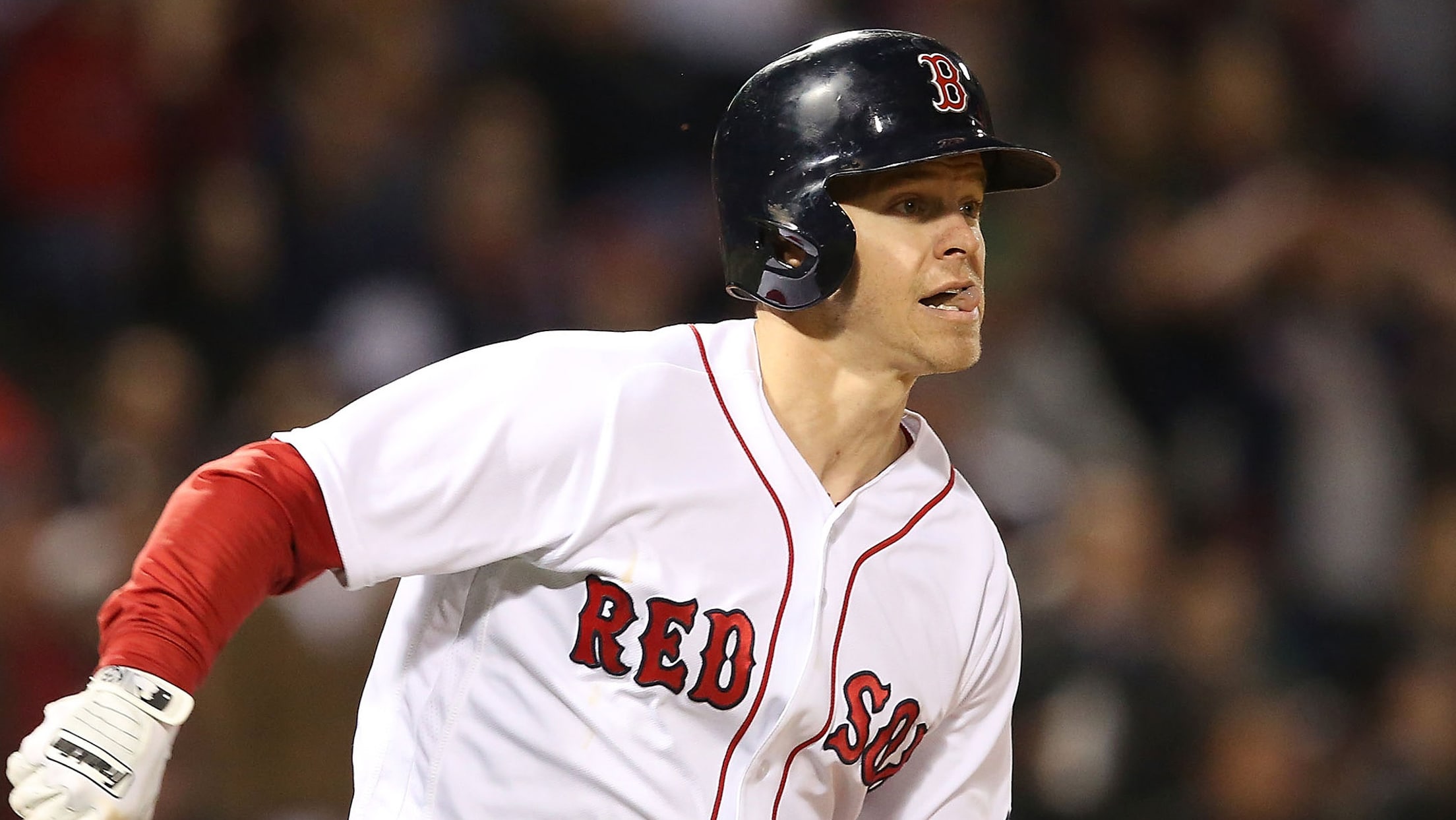 "It's one of those things where I don't want to rush it," Brock Holt said. (Getty Images) (Adam Glanzman/Getty Images)
BALTIMORE -- Red Sox utility man Brock Holt ramped up his baseball activities Wednesday, hitting during early batting practice for the first time since being placed on the concussion disabled list May 20.Holt also took fly balls for the second straight day in a 45-minute workout at Camden Yards. While
BALTIMORE -- Red Sox utility man Brock Holt ramped up his baseball activities Wednesday, hitting during early batting practice for the first time since being placed on the concussion disabled list May 20.
Holt also took fly balls for the second straight day in a 45-minute workout at Camden Yards. While Holt's workload has increased, the symptoms persist and the frustration is mounting for the 2015 American League All-Star.
"It's hard for me," Holt said, "because I'll catch every fly ball, I'll hit the ball, but I know that whenever I get done tracking a ball or moving around, my head still feels like it's moving. I'm not helping myself out and I'm not helping the team out if I go to the plate and try to hit when I'm dizzy. It's hard enough to hit when you're feeling good, try throwing a little dizziness in there and you've got no shot."
Hitting on the field was the final baseball activity on Holt's to-do list before seeing live game action, which manager John Farrell said will almost certainly begin with a rehab assignment. Still, there is no timeframe for a potential return.
"It's one of those things where I don't want to rush it," Holt said. "I've got to be honest with myself with how I'm feeling, I've got to be honest to the coaches, the training staff, because if I go out there and try to play how I feel now, I'm not helping anyone out. I've got to be right. I've got to feel normal again and that's the main thing right now."
Holt, 27, is hitting .239/.310/.354 in 35 games and started 29 of Boston's first 41 games in left field. He met with concussion specialist Dr. Michael Collins in Pittsburgh last week and has been encouraged to push the limits during his rehab process.
"It's not something where I need to be sitting in a dark room taking it easy," Holt said. "He has me as active as possible, doing as much as I can to help the process, so that's what I've been doing the last week or so -- doing everything we can to kind of speed it up."
Despite the increased intensity in his workouts, Holt concedes that a return is hardly imminent.
"There are times when I feel good doing stuff and there are times where I don't feel good," he said. "That's what they'd like to see -- with more activity, do the symptoms go away or are they lessening, are they non-existent? But right now, I still get some of the symptoms when I'm doing stuff, whether it's catching fly balls, hitting or doing stuff. From [the neck] down, it feels good, it feels great, from [the neck] up, I'm a little off. So I want to get that back to right."
Holt suffered a season-ending concussion in 2014 and said that among the biggest challenges he's dealing with is resisting a potentially premature return.
Ben Raby is a contributor to MLB.com.