Bochy to playoff skippers: 'Trust your instincts'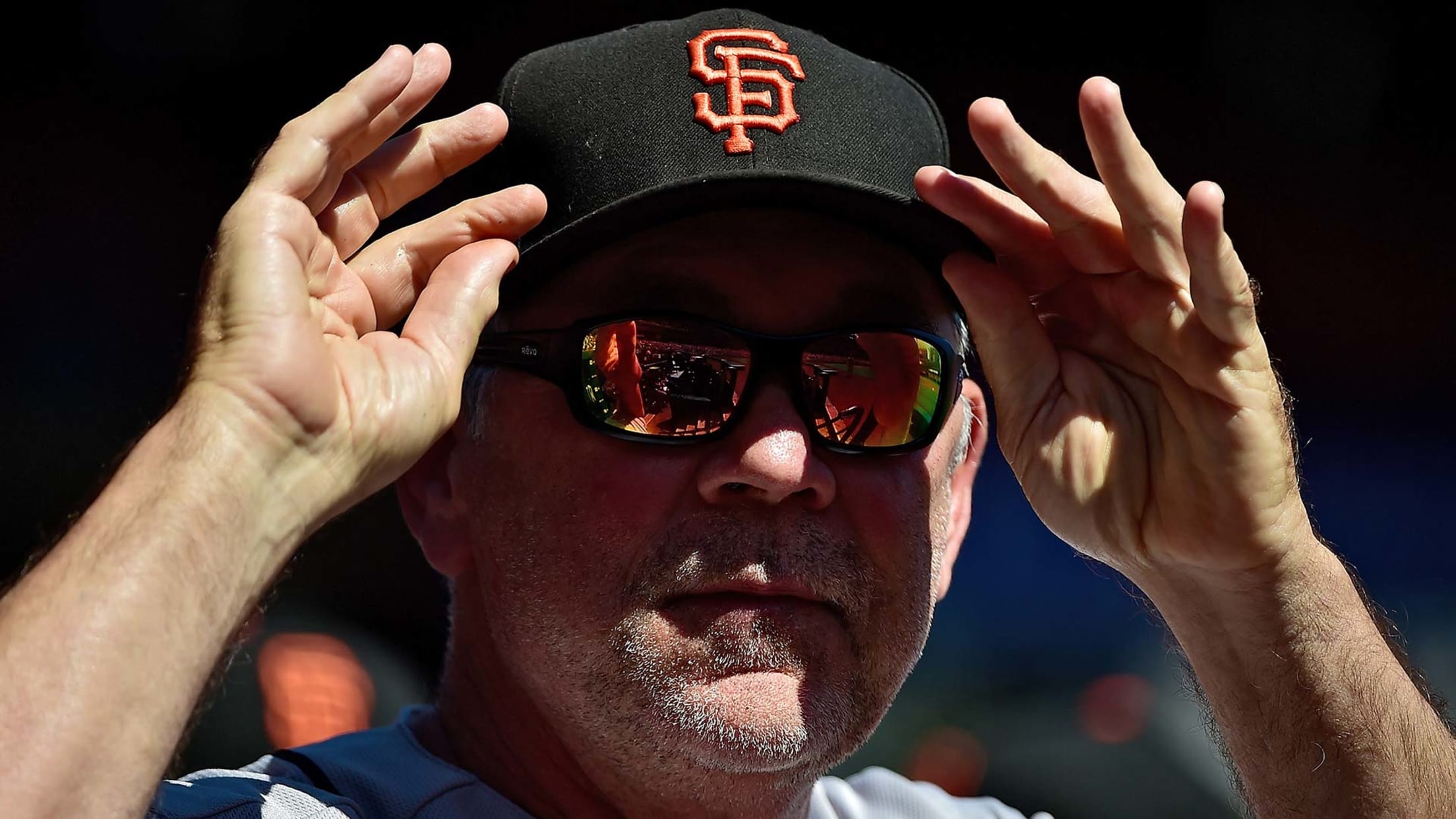 Bruce Bochy still remembers the letters he received from fans urging him to start Madison Bumgarner on short rest in Game 4 of the 2014 World Series against the Royals. The Giants were facing a 2-1 deficit and Bumgarner was by far their best starter, but Bochy chose to stick
Bruce Bochy still remembers the letters he received from fans urging him to start Madison Bumgarner on short rest in Game 4 of the 2014 World Series against the Royals. The Giants were facing a 2-1 deficit and Bumgarner was by far their best starter, but Bochy chose to stick with Ryan Vogelsong and save Bumgarner for Game 5.
"I felt for us to win the World Series that [Bumgarner] had to go Game 5," Bochy said. "I needed to win Game 4 and 5. Instead of going down in Kansas City, I wanted to be up a game to have a little margin of error."
The plan worked. The Giants won Game 4 and 5 en route to beating the Royals in seven games, securing their third World Series title in five years.
Every move is subject to scrutiny in October, but if there's one lesson Bochy learned over his decorated 25-year managerial career, it's to block out the noise and trust his gut. It's a maxim he hopes other managers will heed as they prepare to guide their own clubs through the postseason this fall.
"Stay with what you believe," Bochy said. "You're there for a reason. Sure, you have talent, but your decisions have probably been really good ones. Don't be influenced by outside people because everybody is going to have an opinion on what you should do, or how you should do it.
"Just trust your instincts and go with it."
Bochy, who managed his final game for San Francisco on Sunday, forged his legacy in the postseason, going 44-33 (.571) while capturing four National League pennants with the Padres and Giants. But for the third consecutive year, the Giants missed the playoffs, denying Bochy one final opportunity to showcase the deft maneuvering that became a key part of the club's championship runs in 2010, '12 and '14.
"You're running on adrenaline throughout the postseason," Bochy said during the Giants' final road series of the year in Atlanta. "It's a rush that's hard to explain. But I'm going to miss it. That's why the last few years have been tough. I looked at this team we're playing here, the Braves, and they're about to go. And I'm envious. Because there's nothing like it. It's just a great time. The excitement, the intensity, the electricity throughout the crowd. It's hard to manufacture that or force that."
Before his triumphs with San Francisco, Bochy endured his share of disappointments in October. The first Major League playoff series he managed ended with the Padres' sweep at the hands of the Cardinals in the 1996 NL Division Series. He led the Padres to the 1998 World Series, only to be swept by the Yankees. When he looks back, he admits there are things he wishes he would have done differently.
"That's where I really started learning, the margin for error is so small there," Bochy said. "You've got to do whatever you think is right. Whatever gives you the best opportunity to win that day. Worry about tomorrow tomorrow, so to speak. It's all hands on deck."
That experience proved valuable when Bochy moved to the Bay Area and oversaw a golden era of Giants baseball over the first half of this decade. There were plenty of stressful moments during those three title runs, but as Bochy put it in his farewell address on Sunday, "torture is better than going home."
Bochy learned to ease his anxiety with meticulous preparation, running through various scenarios in his head in the half hour before first pitch. He showed a mastery of bullpen management, leaning heavily on relievers such as Jeremy Affeldt, Santiago Casilla, Javier López, Sergio Romo and Brian Wilson during the Giants' halcyon days in October.
In perhaps his most celebrated move, he deployed his ace, Bumgarner, on two days' rest and watched him stifle the Royals over five innings to close out Game 7 at Kauffman Stadium in 2014. When he sat down to speak with the media after the game, Bochy was asked if he had found the postseason ride "fun."
"And I said, 'You know, I don't know if that's the right word, fun,'" Bochy said. "It's intense. It's exciting. There's a lot of pressure. Every move could determine what happens. That's pressure, but you've got to enjoy it. So each time I've gone, I've told myself, 'Hey, have some fun with this.' Because it doesn't happen every year, and you've got to remind the players of that. You get that opportunity, you want to take advantage of it. Don't put that added pressure on yourself, go out there and do your thing. That's kind of how I approached it."
Maria Guardado covers the Giants for MLB.com. She previously covered the Angels from 2017-18. Follow her on Twitter.