Mitchell's strong finish raises hopes for 2019
Notes on Myers, Pirela, Renfroe, Galvis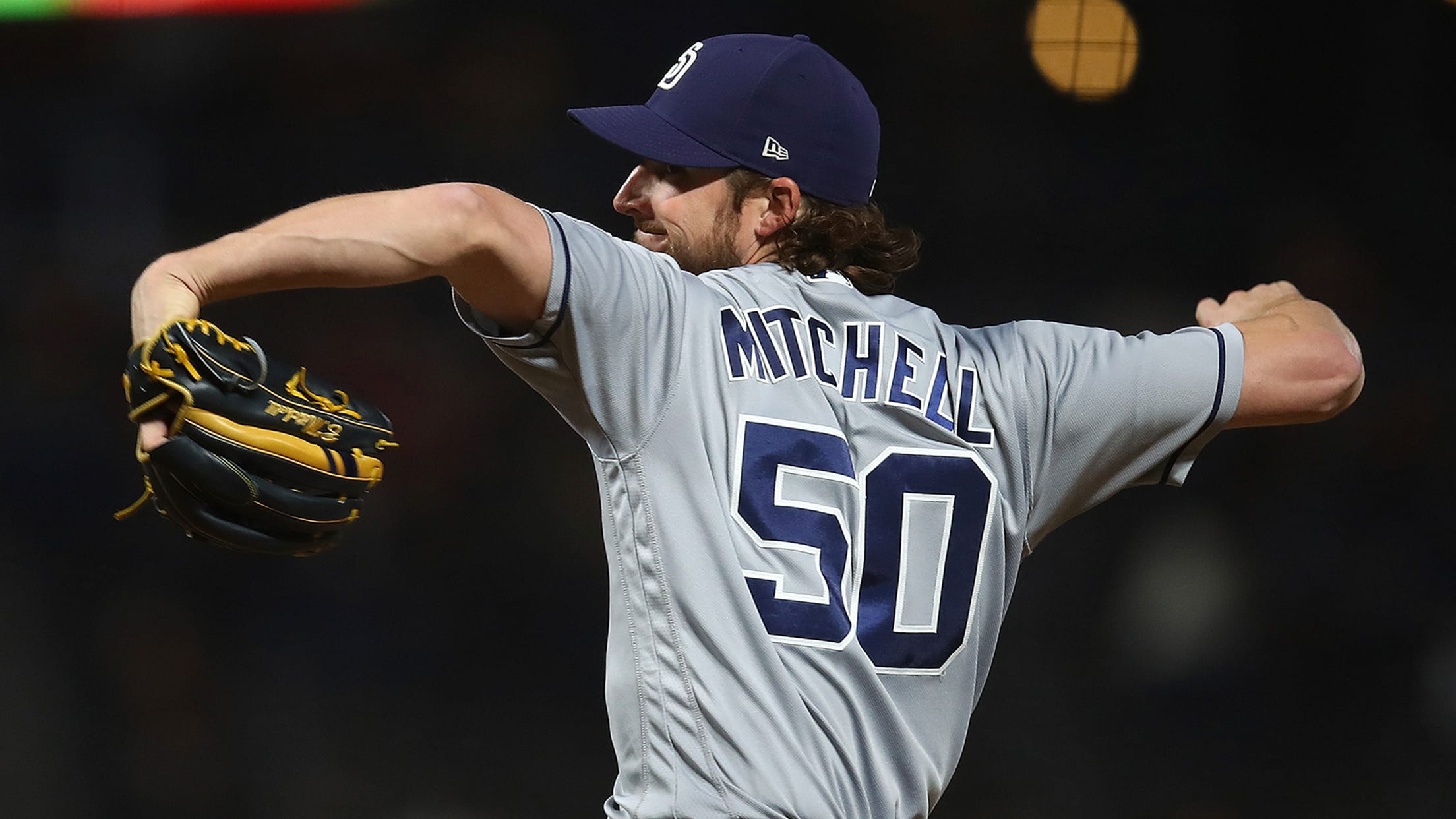 Bill Center, longtime sportswriter for U-T San Diego, is an employee of the Padres.Even during Bryan Mitchell's darkest hours, Andy Green was steadfast in his overall analysis of the 27-year-old right-handed pitcher.To paraphrase Green, there was "something there" in Mitchell. It just hadn't come out. The biggest problem seemed to
Bill Center, longtime sportswriter for U-T San Diego, is an employee of the Padres.
Even during Bryan Mitchell's darkest hours, Andy Green was steadfast in his overall analysis of the 27-year-old right-handed pitcher.
To paraphrase Green, there was "something there" in Mitchell. It just hadn't come out. The biggest problem seemed to be Mitchell's inability to throw strikes with his most dynamic pitch ... the curve.
Clearly, the Padres saw something in Mitchell. They took on Chase Headley's contract from the Yankees last Dec. 12 to acquire Mitchell from the Yankees. Almost from the first day of spring training, Mitchell was penned into the Padres Opening Day rotation although his exhibition results raised concerns.
And his first seven starts did not go well. After 32 innings, Mitchell had a 6.47 ERA. He allowed 23 runs on 38 hits and 26 walks with 16 strikeouts. He had a 2.00 WHIP.
Things didn't go much better in five subsequent relief appearances. His ERA climbed to 7.04. Two weeks after allowing five runs in 2 2/3 innings against Atlanta on June 5 he was placed on the 10-day disabled list.
Ten days became almost three months between Major League appearances. Bryan Mitchell faded from memory as well as, apparently, Padres plans.
But Mitchell is back with a vengeance.
Mitchell's last likely appearance of the 2018 season Monday night in San Francisco was also the best outing of his career. He worked 8 2/3 shutout innings, allowing seven hits and three walks with seven strikeouts while throwing 118 pitches. Never before as a Major Leaguer had Mitchell gone beyond seven innings, thrown as many as 100 pitches or struck out seven hitters in a single game.
However, it's not just a single game. In four starts since coming off the disabled list Sept. 23, Mitchell is 2-1 with a 2.19 ERA. He has allowed six runs on 22 hits and eight walks with 15 strikeouts in 24 2/3 innings for a 1.22 WHIP.
NOTEBOOK:
• 3B William Myers was 2-for-4 with his 24th double and two runs scored Monday night against the Giants. He now has an active five-game hitting streak, going 8-for-20 (.400) with three doubles, a home run, four RBIs and three runs scored. Since Sept. 6, Myers is hitting .315 (17-for-54) with seven doubles, a home run and seven RBIs. He has a .373 on-base percentage and a .500 slugging percentage for a .873 OPS.
• 2B Jose Pirela was 3-for-4 with his fourth homer Monday night. Since his previous three-hit game on Aug. 23, Pirela made just three starts in 26 games, going 4-for-26 (.154) with 14 of his appearances coming as a pinch-hitter (1-for-13 with a walk).
• SS Freddy Galvis has gone 14-for-34 with five doubles, two homers, eight RBIs and nine runs scored while hitting safely in eight of his last nine games since Sept. 15 for a slash line of .412/.444/.676/1.120.
• LF Hunter Renfroe is 5-for-17 with two homers and four RBIs in a four-game hitting streak and 8-for-34 with a double and three homers for seven RBIs over the last eight games. Renfroe's eight home runs in September are tied for the Major League lead and his 17 home runs since the start of August are tied for the Major League lead.