Farmer fans four in peak-form outing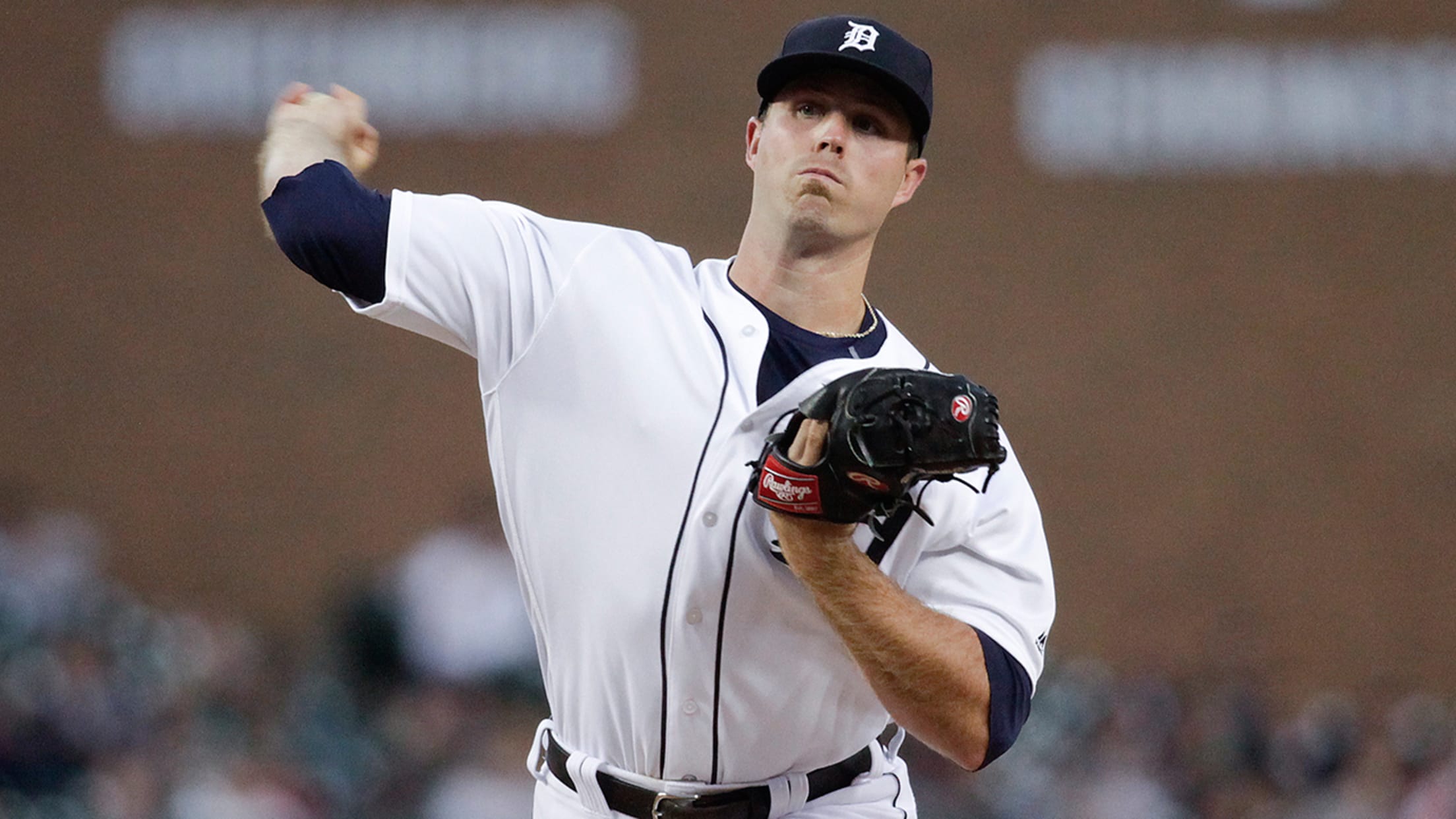 Buck Farmer gave up one run in 2 1/3 innings of relief vs. Tampa Bay on Friday. (AP)
PORT CHARLOTTE, Fla. -- Tigers pitcher Buck Farmer got the bounceback outing he needed on Friday against the Rays.After giving up two runs on four hits and taking the loss on Sunday against the Mets, the right-hander was solid in Detroit's 5-2 defeat on Friday at Tampa Bay. Farmer allowed
PORT CHARLOTTE, Fla. -- Tigers pitcher Buck Farmer got the bounceback outing he needed on Friday against the Rays.
After giving up two runs on four hits and taking the loss on Sunday against the Mets, the right-hander was solid in Detroit's 5-2 defeat on Friday at Tampa Bay. Farmer allowed a run on a third-inning double by Rickie Weeks Jr., but struck out four in 2 1/3 innings.
Though he is expected to begin the season at Triple-A Toledo, the fifth-round pick in the 2013 Draft is hopeful that a strong Spring Training can lead to more big league starts down the line in the regular season. Farmer spent a majority of his time with Toledo in '16, making 20 starts. But he appeared in 14 games (one start) with the Tigers, going 0-1 with a 4.60 ERA.
• Spring Training:Info | Tickets | Schedule | Gear
Getting into a starter's routine this spring has helped to clear Farmer's mind.
"I'm enjoying it," he said. "It was a little weird today, kind of coming in in the middle of an inning, but it is what it is. I kind of got used to it last year -- the whole relieving thing. But I mean, I'm kind of at peace with it now, because I did it so much last year. Either or, it's fine by me."
The situation Farmer was called into was far from enjoyable, however.
After starter Matt Boyd was removed with two outs in a four-run second inning, Farmer kept the deficit manageable, striking out Steven Souza Jr. looking. Then, after a somewhat shaky start to the third in which he allowed hits to Evan Longoria and Weeks, Farmer fanned Luke Maile and Willy Adames in the fourth before retiring Corey Dickerson on a grounder to cap his afternoon.
"My offspeed saved me today, a lot," Farmer said. "It goes back to all of my heaters were up in the zone, but being able to throw those offspeed [pitches], they kind of helped."
Farmer couldn't have asked for much more than that.
"I feel fine. I definitely could have gone a couple more [innings], hopefully," Farmer said. "But my body feels great."
Jeff Odom is a contributor to MLB.com.