Busy bullpens likely in Dodgers-Nats NLDS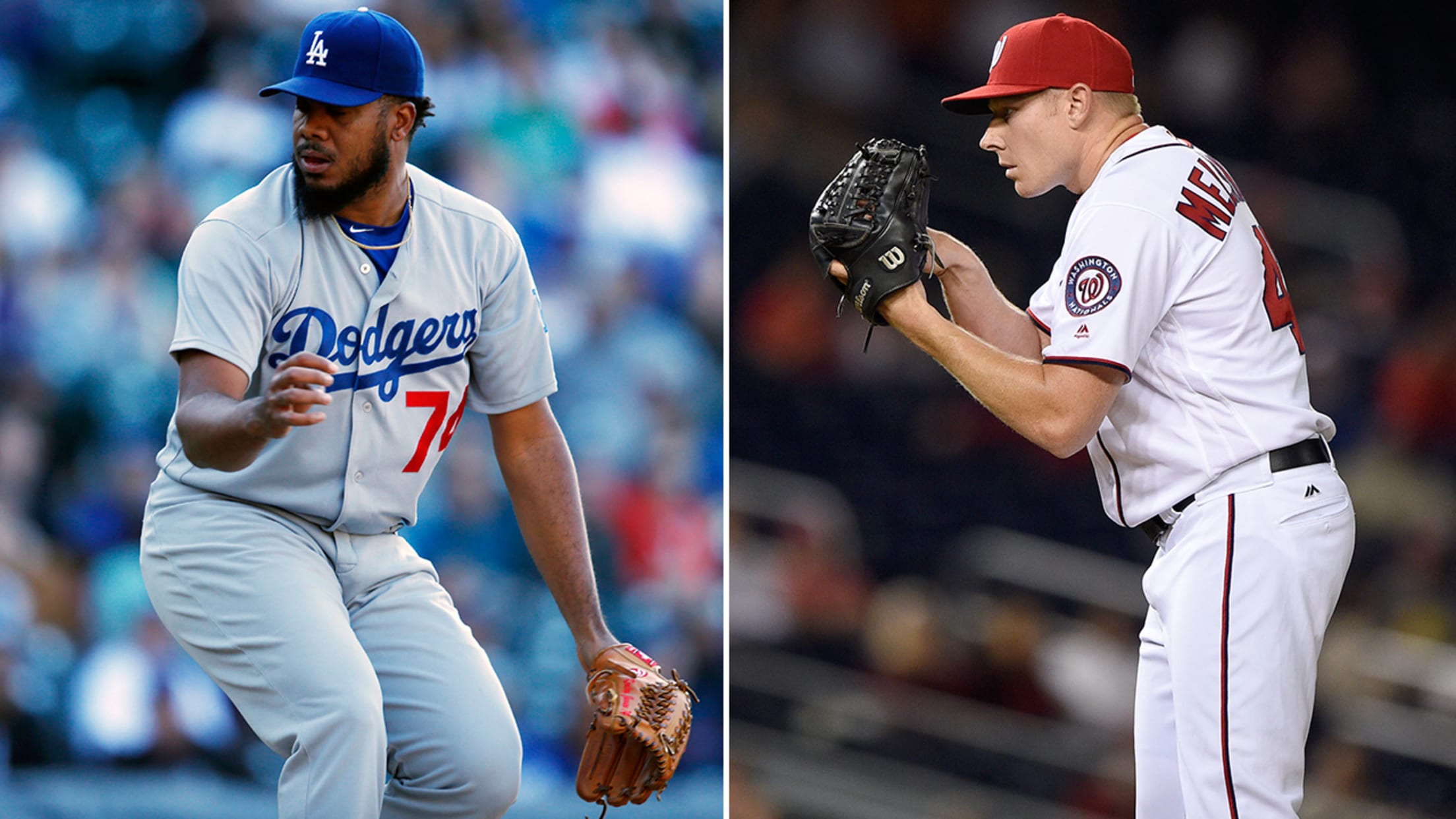 The Dodgers' Kenley Jansen and the Nationals' Mark Melancon both rely heavily on their cutters. (AP)
WASHINGTON -- Marc Rzepczynski knows how important a bullpen can be in October. The Nationals lefty was a member of the 2011 Cardinals, who overcame a lackluster starting rotation to win the World Series, largely thanks to a deep and versatile crew of relievers."We had Chris Carpenter leading the way
WASHINGTON -- Marc Rzepczynski knows how important a bullpen can be in October. The Nationals lefty was a member of the 2011 Cardinals, who overcame a lackluster starting rotation to win the World Series, largely thanks to a deep and versatile crew of relievers.
"We had Chris Carpenter leading the way for starting, but after that it was kind of, if Tony [La Russa] wanted to use the 'pen in the third inning, he would," Rzepczynski recalled Tuesday. "He pulled all the right calls that year, and we were in there from the minute trouble started happening until the end of the game."
That Cardinals team and the Kansas City Royals of the past two seasons have reinvented the popular image of what a championship-caliber pitching staff looks like. Flamethrowing aces still help, but these days, some teams can also excel by asking more of their relievers.
• Buy NL East champs gear | Buy NL West champs gear
Bullpens could play a major role when the Nationals take on the Dodgers beginning Friday at Nationals Park (5:30 p.m. ET/2:30 p.m. PT on FS1) in a battle of the two teams with the best relief-pitcher ERAs this season.
The Los Angeles and Washington bullpens could have a busy series. Both teams will begin the series with reliable workhorses on the mound, but Game 3 will likely feature two pitchers (Kenta Maeda and Gio Gonzalez) who struggled at the end of the regular season, and Game 4 will see either aces on short rest or young starters (Julio Urías, Joe Ross) with issues pitching deep into games. Relievers will likely get plenty of mound time.
:: NLDS: Dodgers vs. Nationals coverage ::
"You do depend more on your bullpen because your starter -- unless he's a top, top quality starter that you know he can pitch his way out of trouble -- most of the time you're going to make a move earlier rather than later," Nationals manager Dusty Baker said. "So bullpens do come into play, big time."
The Dodgers and Nationals have similar bullpens. Both feature reliable closers (Kenley Jansen and Mark Melancon) who lean heavily on their cutters, and both have setup men who may not be big-name fireballers but get outs nonetheless.
Though the Dodgers are atop the Nationals in bullpen ERA, strikeout percentage and left-on-base percentage, the Nationals might have the deeper bullpen. Setting up Melancon, the Nats use Shawn Kelley, a hard-throwing righty, and Blake Treinen, one of the best groundball pitchers in baseball. They're also well-equipped to handle the Dodgers' lefty-heavy lineup, with southpaws Rzepczynski, Sammy Solís and likely Oliver Pérez.
"We've created a really nice group," Perez said Tuesday. "From veterans to rookie guys."
The unit's strength, Melancon said, is "veteran guys, guys that have been around and know what they're capable and have that experience."
The Dodgers' relief group is equally effective, if even more of a mishmash. Los Angeles' setup duo features 35-year-old former starter Joe Blanton and 28-year-old rookie Grant Dayton, neither of whom was expected to play much of a role when the season started.
Dayton, in particular, has been a revelation. The lefty relies very heavily on his low-90s fastball, which, despite its average velocity, induces copious swings and misses. When Dayton was called up in July, he had fanned 63 Triple-A batters in 36 1/3 innings. The Dodgers liked the spin rate on his fastball and gave him a shot in the Majors, where he racked up 39 strikeouts in 26 1/3 innings.
With the Dodgers' rash of starting pitcher injuries this season, manager Dave Roberts has been forced to use his bullpen aggressively. L.A. relievers rank sixth in baseball in total batters faced, behind five non-playoff teams.
Still, Jansen said his group isn't worried about tiring.
"We're immune to it at this point," the closer said in September. "We've never complained the whole year, so why start now? We've been doing a great job, and all we want to do is get the ball and help the team win."
The Nationals and Dodgers are evenly matched in most facets, with aces at the top of their rotations and sluggers in the middle of their lineups. In what figures to be a close series, bullpens could end up making the difference.
Alex Putterman is a reporter for MLB.com based in Washington.