Halos first drafted Posey in '05 ... as a pitcher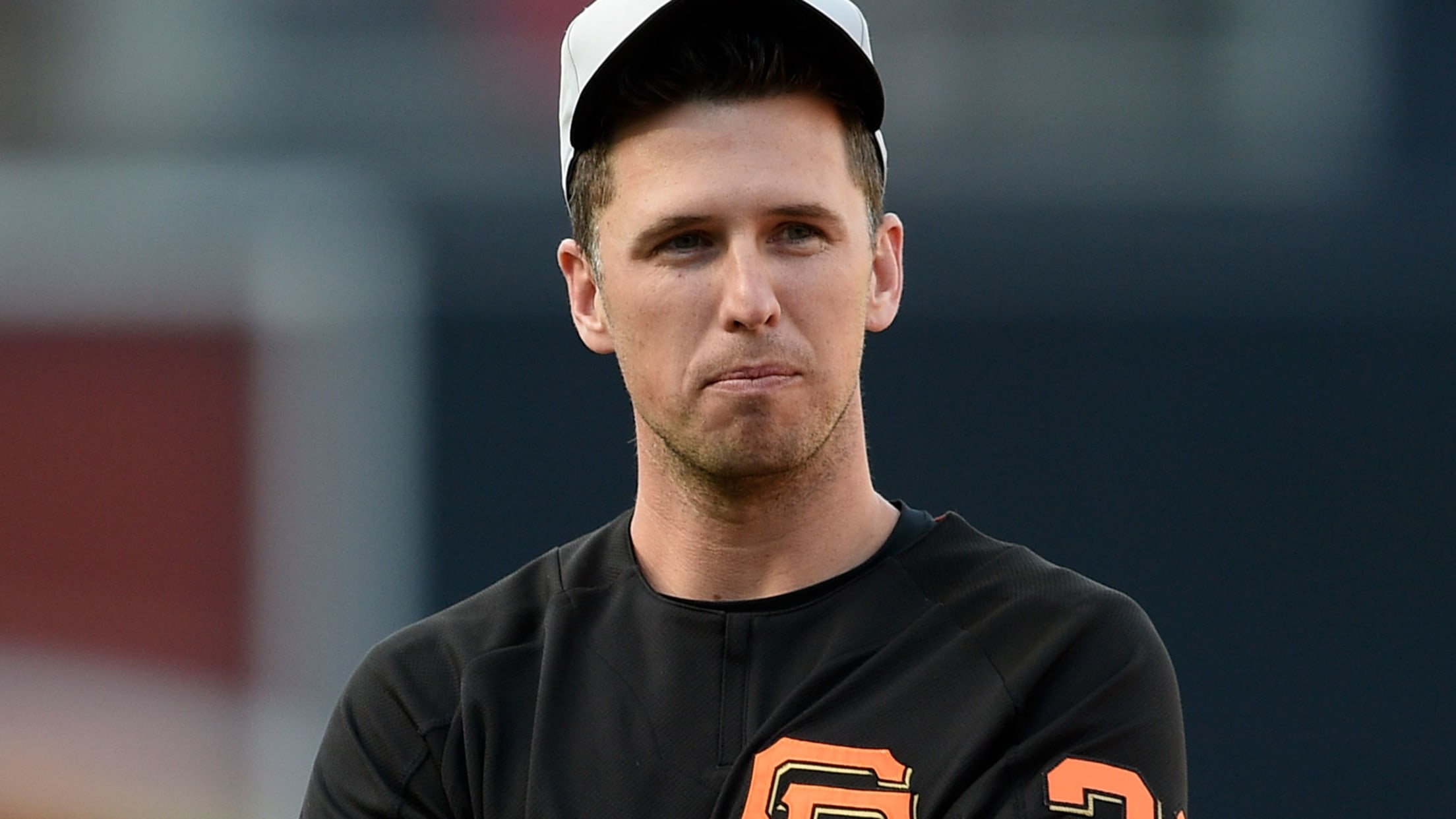 In 2005, the Angels selected a right-handed pitcher out of Lee County High School named Gerald Dempsey Posey III in the 50th and final round of the Draft. The Angels liked his intelligence, his fluid delivery and his fastball that touched the mid-90s, but they knew he was unlikely to
In 2005, the Angels selected a right-handed pitcher out of Lee County High School named Gerald Dempsey Posey III in the 50th and final round of the Draft. The Angels liked his intelligence, his fluid delivery and his fastball that touched the mid-90s, but they knew he was unlikely to sign given his strong commitment to Florida State University.
"We had no intention of signing him unless the budget just had blown up with our high picks and we could go back and get a guy," former Angels scouting director Eddie Bane said. "We didn't know what we were getting, obviously."
Three years later, the Giants drafted Posey -- better known as Buster -- with the fifth overall pick in the 2008 Draft. By then, Posey had converted to catcher and become one of the top collegiate baseball players in the country, a harbinger of his future success in the Majors.
Posey, 31, has been a fixture with the Giants for nearly a decade, capturing the 2010 National League Rookie of the League Award, the 2012 NL MVP Award, five All-Star selections, four Silver Slugger Awards and steering San Francisco to three World Series championships. Posey and Reds right-hander Matt Harvey -- a third-round Draft pick of the Angels in 2007 -- are two of the most notable examples of players who were originally selected by the Halos but ultimately did not sign and went on to star for other teams.
:: 2018 Draft coverage ::
The Angels could be forgiven for letting Posey get away, however. Posey had only pitched and played shortstop in high school, so the Angels never viewed him as a potential catcher.
"He was obviously really, really intelligent," said Bane, who is now a special assignment scout for the Red Sox. "Really advanced for a high school pitcher. He didn't have that catcher's release that some pitchers have, you know they would short arm it and stuff like that. He was nice and fluid. He threw plenty hard enough -- 93, 94, maybe even 95 [mph]. Had a little breaking ball. When the Draft came, we knew he was not signable, and he wanted to go to Florida State, which obviously was a great move.
"He wasn't a great runner, so obviously we thought he would pitch and play another position in college."
Posey was a Freshman All-American shortstop in his first year at Florida State, but he converted to catcher during his sophomore season at the suggestion of one of his coaches. It was a smart move. Despite not having any previous catching experience, Posey showed a remarkable aptitude for the position and quickly developed into a plus defender behind the plate. That skill, combined with his offensive prowess, transformed him into one of the most coveted picks in the country leading up to the 2008 Draft.
The Angels continued to scout Posey in college, but they knew they stood virtually no chance of landing him for a second time. They had no first-round selection that year, as they had forfeited the 27th overall pick to the Twins as compensation for signing free-agent outfielder Torii Hunter. Posey would have been off the board by then, anyway.
Bane recalled traveling to Florida State to watch Posey catch during his junior season in college. In a special section underneath the bleachers, Bane ran into Giants vice president of player personnel Dick Tidrow, who seemed surprised to see him there.
"He kind of looked at me like, 'What are you doing here?'" Bane said. "'This guy is not going to be there when you pick.' And I said, 'I know, I know. I'm just doing what I'm supposed to do.'
"The only mess up with Buster Posey is that he should have been the first pick in the Draft, not [the fifth]."