Shildt on sloppy inning: 'We lost to ourselves'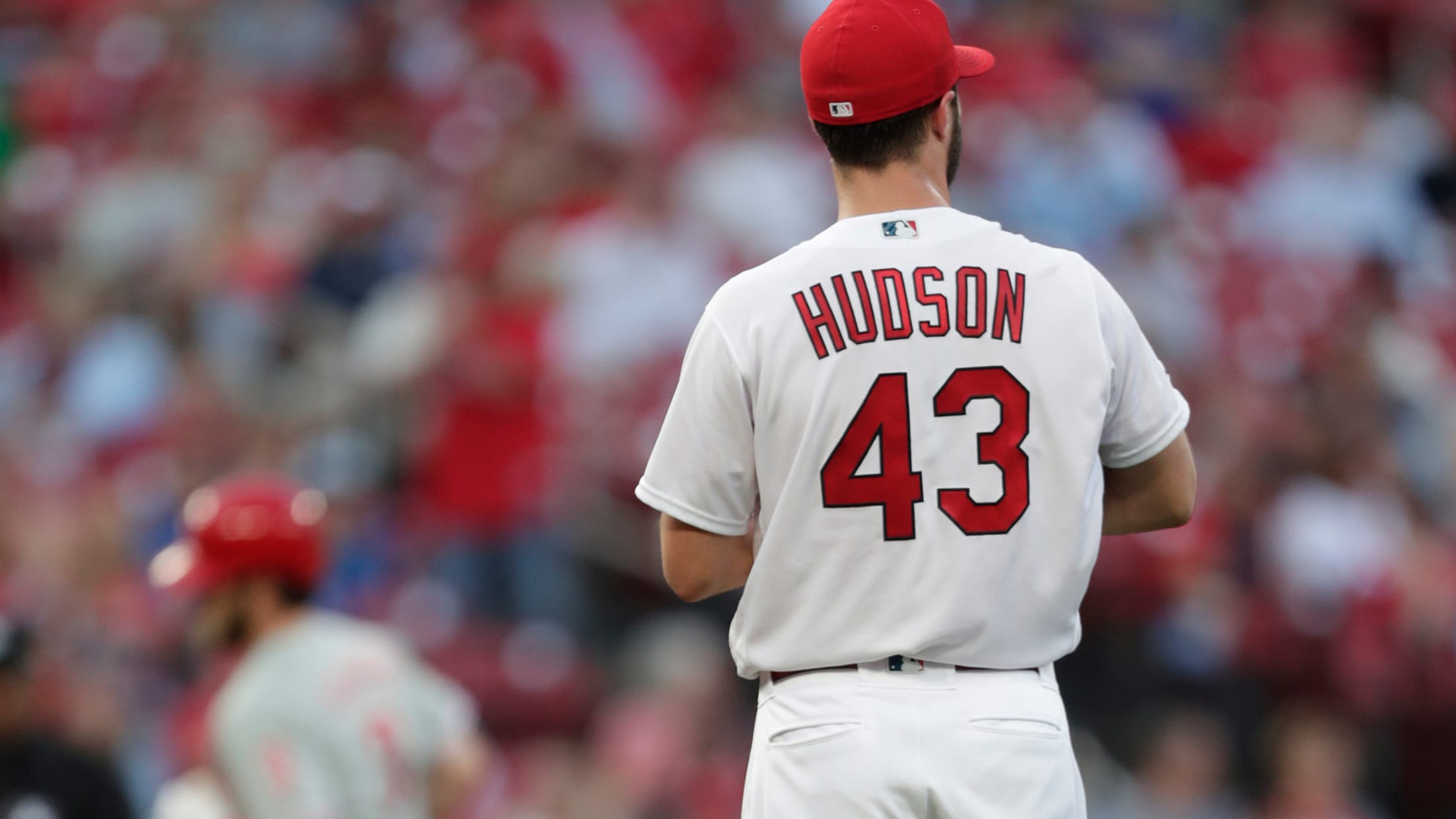 ST. LOUIS -- It all unraveled around Dakota Hudson in the span of 22 pitches on Tuesday, as the Cardinals' typically sure-handed defense gifted one extra out after another. Bryce Harper then followed with the dagger. With his first grand slam as a Phillie, Harper punctuated a six-run inning that
ST. LOUIS -- It all unraveled around Dakota Hudson in the span of 22 pitches on Tuesday, as the Cardinals' typically sure-handed defense gifted one extra out after another. Bryce Harper then followed with the dagger.
With his first grand slam as a Phillie, Harper punctuated a six-run inning that should have been a relatively routine one for Hudson, if not for a series of mistakes. And that's all the opening Philadelphia needed to ride a quality start from Aaron Nola to an 11-1 win at Busch Stadium.
"That's by far the worst inning [of the season] and clearly uncharacteristic," manager Mike Shildt said. "I want to apologize for it. No excuses on our end. Not to take anything away from Philadelphia. They clearly played a nice game. But that was a definition of us beating ourselves. We lost to ourselves today."
That the Cardinals' loss could be pinned largely on shoddy defense represents an exception for a club that has made notable strides in that area. After leading the Majors in errors with 133 in 2018, the Cardinals entered the night with only three multi-error games this year.
On Tuesday, they endured a multi-error inning.
It fell apart in the second, which opened with an Odubel Herrera double off Hudson. Herrera advanced on a passed ball by Yadier Molina and then scored on what should have been a routine double play turn by Kolten Wong.
"It's a tough play for him. It's a play he's got in his toolbox, though," Shildt said of Wong. "He can make that play. He just didn't make it tonight."
Things got uglier when first baseman Paul Goldschmidt sailed a throw into left field while trying to turn Nola's sacrifice bunt attempt into a force out at third. With no Cardinal defender covering second base, Nola cruised an extra 90 feet uncontested.
A walk to Andrew McCutchen then left Hudson no choice but to challenge the left-handed-hitting Harper, who burst out of his slump by crushing the third grand slam off Cardinals' pitching in four days.
"Hung one pitch," Hudson lamented afterward. "I tried to go up-and-in with a cutter, and it just kind of floated."
Harper, who would reach base in all three of his plate appearances against Hudson, entered the night slashing .180/.311/.340 in his last 27 games.
"The past couple of weeks, it's been the same thing -- swinging at pitches outside the zone, not hitting the pitches in the zone," Harper said. " ... That's the great thing about baseball: You play each day."
The Cardinals allowed nearly as many unearned runs in the inning (six) as they had all season (seven). It marked the first time since September 2016 that the club had given up that many unearned runs in a single frame.
It was all an unexpected showing from a club that has cleaned up its defense under Shildt. The Cards entered the night ranked sixth in the Majors with 18 Defensive Runs Saved, and fourth with a Defensive Runs Above Average mark of 6.9, according to FanGraphs.
"It's different than how we've played all year, so it's something that will be easy to move on from, learn from," said catcher Matt Wieters, whose first home run of the year kept the Cards from being shut out. "I think everybody in this clubhouse knows this is not Cardinal baseball."
The fact that it was mistakes by Wong, Goldschmidt and Molina was also surprising. Molina had allowed one passed ball all season before Tuesday, and Wong has been, by every measure, the Majors' best defensive second baseman. Goldschmidt is a four-time Gold Glove Award winner at his position.
Had Wong been able to turn Franco's ground ball into even just one out or Goldschmidt gotten one runner on the bunt play, the inning likely wouldn't have collapsed under Hudson.
"That's part of the game, unfortunately," Hudson said. "I felt like if I could get the next out, the next guy, then we're a good enough team to hit our way back into it. That was my mindset."
Jenifer Langosch is a senior content manager at MLB.com. She previously covered the Pirates (2007-11) and Cardinals (2012-19). Follow her on Twitter.