Pena undergoes surgery on left knee
Recovery time for catcher expected to be approximately a month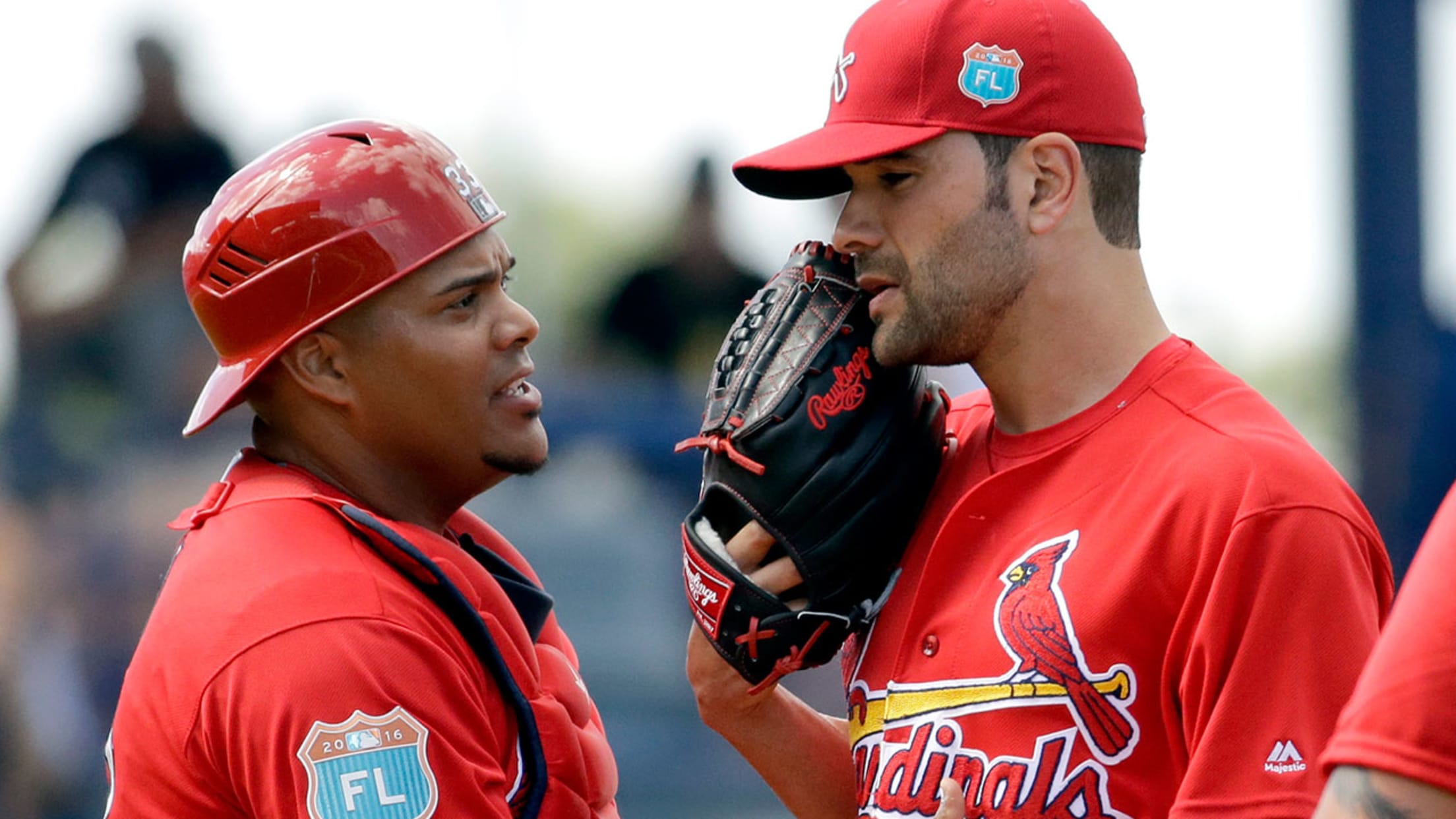 Catcher Brayan Pena signed a two-year deal with the Cardinals during the offseason. (AP)
PITTSBURGH -- Cardinals catcher Brayan Pena will likely need about a month to recover from the surgery he had on Tuesday to remove a loose piece of cartilage from his left knee. Pena returned to St. Louis for the procedure.While the Cardinals had been hopeful that Pena's absence may be
PITTSBURGH -- Cardinals catcher Brayan Pena will likely need about a month to recover from the surgery he had on Tuesday to remove a loose piece of cartilage from his left knee. Pena returned to St. Louis for the procedure.
While the Cardinals had been hopeful that Pena's absence may be as short as two weeks, the club is now prepared to be without their backup catcher until May. However, the Cardinals were encouraged to learn that doctors found no other structural damage in Pena's knees, which have endured the wear and tear of an 11-year Major League career.
"It was just the loose particle, and it's where they thought it might be," manager Mike Matheny said. "It was in a spot that was going to continue to be an issue. I think it was the right move to get that extracted. [The doctors] understand the demand of the position, and I think that goes into their expectation that it could be a month long. You never know how a guy heals."
Pena injured his knee when he slipped in the dugout during the team's second-to-last week of Spring Training. He played through the discomfort for some time before the medical staff determined it would be in Pena's best interest to have surgery now. The decision to place him on the 15-day disabled list was made on the eve of Opening Day.
Worth noting
• The PNC Park replay system, which was not functioning properly in Sunday's season opener, was fixed ahead of Tuesday's game. Because of the technical difficulties on Sunday, the two clubs were given an unlimited number of crew chief challenges. The normal instant replay rules were back in effect for the second game of the series.
• Tommy Pham (left oblique strain) returned to St. Louis, where he had a follow-up examination with a team physician. Though the Cardinals believe they caught the injury before it became severe, Matheny cautioned it could take Pham up to a month to recover.
• The Cardinals have announced plans for a Wednesday news conference, during which they will announce details about a summer concert at Busch Stadium.
• St. Louis native John Goodman is scheduled to return to his hometown on July 6 to be honored as part of John Goodman Night at Busch Stadium, the organization announced. Fans purchasing a special theme ticket to the game will receive a bobblehead of the actor. For more information on the celebrity theme night, visit cardinals.com/theme.