Cardinals Caravan to visit 6 states this month
Current players, prospects, alumni will stop in 21 cities from Jan. 13-16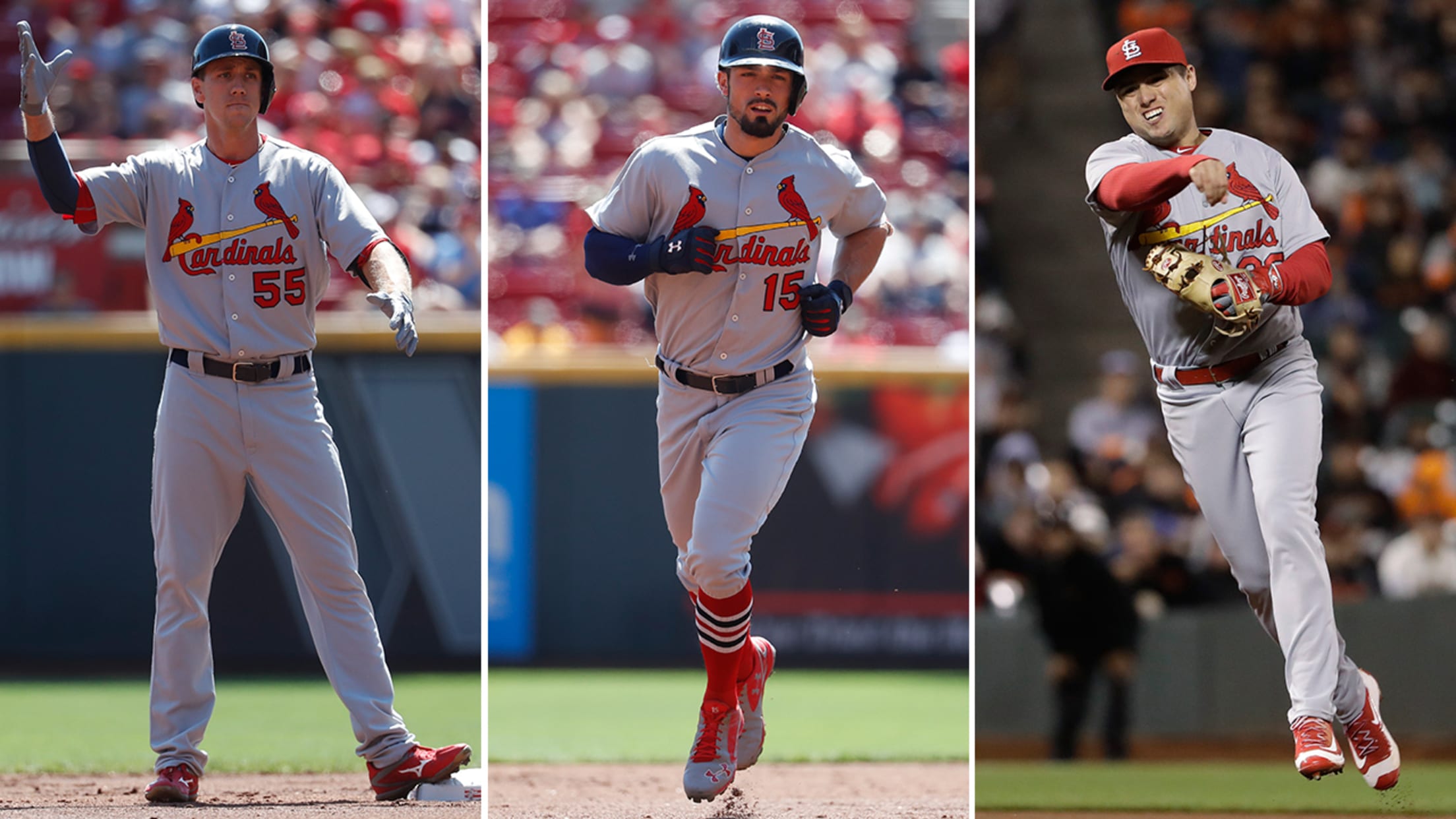 Stephen Piscotty, Randal Grichuk and Aledmys Diaz will participate in the Cardinals Caravan. (AP)
ST. LOUIS -- This month's Cardinals Caravan will cover 21 cities across six states over a four-day span, the organization announced on Wednesday. Thirty-five current and former players will split up into six groups to crisscross the region simultaneously with the Winter Warm-Up going on in downtown St. Louis.Cardinals Caravan
ST. LOUIS -- This month's Cardinals Caravan will cover 21 cities across six states over a four-day span, the organization announced on Wednesday. Thirty-five current and former players will split up into six groups to crisscross the region simultaneously with the Winter Warm-Up going on in downtown St. Louis.
Cardinals Caravan will begin on Jan. 13, with stops in Missouri, Tennessee and Illinois. Locations in Kentucky, Indiana and Arkansas will also receive at least one caravan stop during the tour.
Each caravan group will feature a combination of current Cardinals, prospects and alumni, along with a team broadcaster. Stephen Piscotty, Aledmys Diaz, Randal Grichuk, Kolten Wong, Alex Reyes, Luke Weaver and Carson Kelly are among those scheduled to participate.
Autographs will be available at each stop to the first 400 children, ages 15 and under, through the door on the day of the event. No autographs will be available to fans 16 or older. Many of the stops will feature unique programs and question-and-answer sessions with players.
The Cardinals have also encouraged fans attending one of the eight Missouri caravan stops, as well as those stops in Quincy, Ill., and Dyersburg, Tenn., to bring a nonperishable food donation.
For a full schedule of Cardinals Caravan destinations, times and participants, visit cardinals.com/caravan.