Leake wants to be more efficient in starts
Right-hander requires support from defense around him to be successful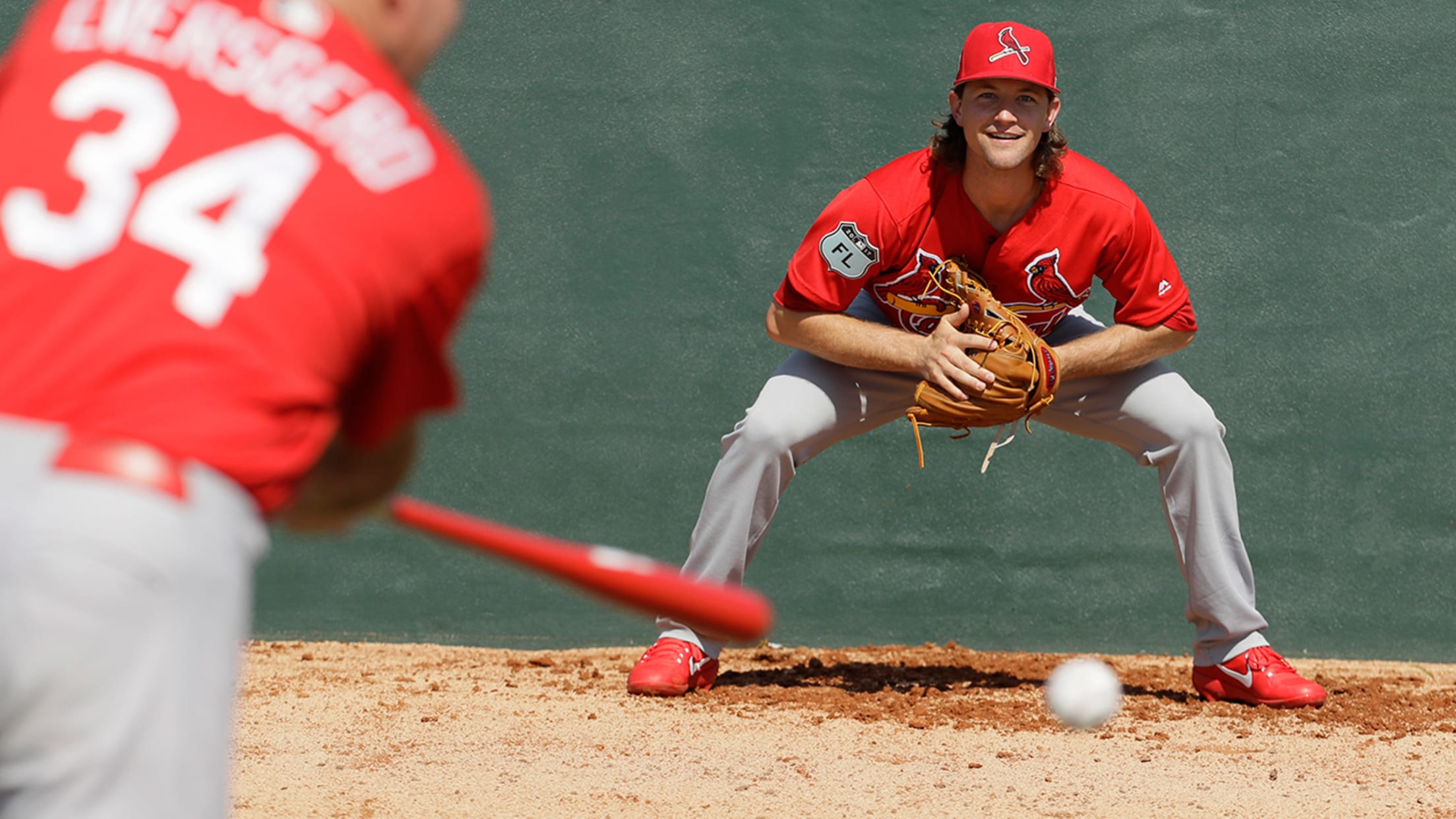 Mike Leake pitched three scoreless frames in Tuesday's 2-0 loss to the Braves. (AP)
LAKE BUENA VISTA, Fla. -- It was as Mike Leake would prefer it always to be on Tuesday -- crisp innings, early contact and put-away pitches with two strikes.Leake, initially scheduled for a two-inning start against Atlanta, wound up becoming the first Cardinals starter to finish three. He retired all
LAKE BUENA VISTA, Fla. -- It was as Mike Leake would prefer it always to be on Tuesday -- crisp innings, early contact and put-away pitches with two strikes.
Leake, initially scheduled for a two-inning start against Atlanta, wound up becoming the first Cardinals starter to finish three. He retired all nine batters he faced on 32 pitches (21 strikes) and showed early command of his sinker by inducing six groundouts. Leake's final line also included three strikeouts.
"He already looks so much sharper than when we saw him early on last year," manager Mike Matheny said after the 2-0 loss. "He's in a great place."
• Spring Training: Info | Tickets | Schedule | Gear
Leake is coming off a season that, while hardly spectacular, was also better the back of his baseball card might indicate. No pitcher on the staff was as sabotaged by wobbly defense as much as Leake, whose ground-ball rate (54.1 percent) made him susceptible to things going awry behind him.
It's how he ended up posting the lowest Fielding Independent Pitching (3.83) of his career in the same year he had a career-worst 4.69 ERA.
"I don't think I had a bad year," said Leake, who is entering the second season of a five-year contract. "I know the numbers. I know the [4.69 ERA] would say otherwise. But for me personally, and what my body had to go through and the turns of the year, I thought it was a decent year."
"I just think he's just a guy that needs his teammates -- needs all of us to do our part, helping him out," added Matheny. "He had a good year, statistically, when you look at the advanced metrics. But [it was] just one of those things where we never seemed to have the right guy at the right place, or there were times we did have costly errors that hurt him."
The defensive complications going on around him, plus a desire to be more efficient, led Leake to refine his attack with two strikes. He finished 2016 with a strikeout rate of 6.4, and he still sees that approach as something to emulate even if the defense is more stable.
"I think I learned throughout the last four months of last year that I was able to get myself going in a better direction than what I was," Leake said. "I'm pretty decent at getting the first two strikes, but something I have struggled with in my career is putting away more often with a more effective offspeed pitch."
Off the field, Leake has put on 10 pounds since reporting to camp weighing 165. He hopes to add about five more within the next month to finish building back the strength sapped by shingles late this past season.