Cards sit ailing regulars but aren't laying down
Ozuna, Wong, Gyorko, Molina, Hicks out for season finale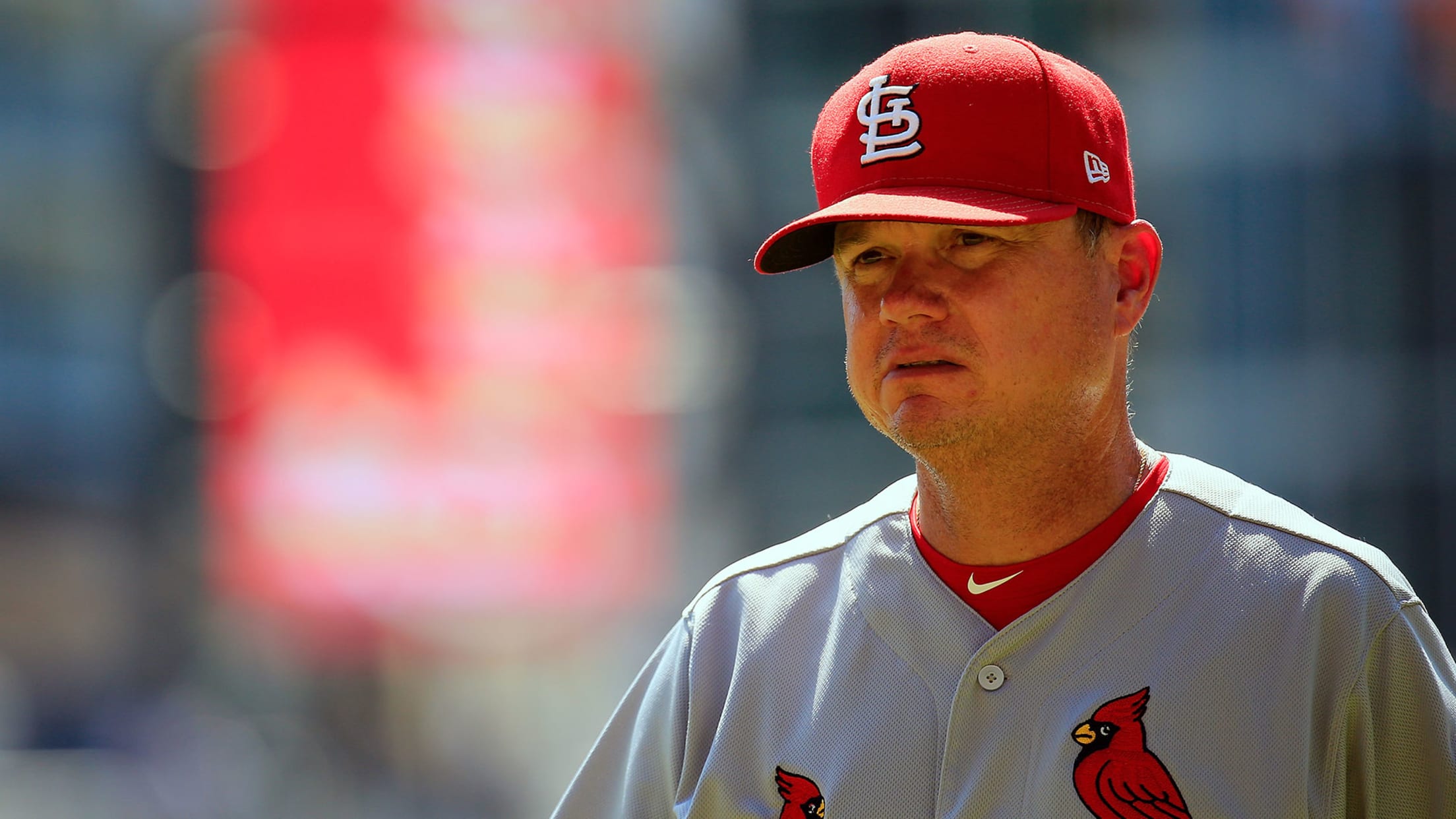 CHICAGO -- Despite recognizing what's at stake for the Cubs in Sunday's season finale, the Cardinals sought to balance their role in helping determine playoff seeding with prioritizing their own players' best interest.Once the Cardinals were eliminated from postseason contention on Saturday evening, they decided to shut down four hitters
CHICAGO -- Despite recognizing what's at stake for the Cubs in Sunday's season finale, the Cardinals sought to balance their role in helping determine playoff seeding with prioritizing their own players' best interest.
Once the Cardinals were eliminated from postseason contention on Saturday evening, they decided to shut down four hitters who have been playing through nagging ailments. Marcell Ozuna (right shoulder), Kolten Wong (left knee/hamstring), Jedd Gyorko (left groin) and Yadier Molina (left hamstring) were all kept out of Sunday's lineup.
Manager Mike Shildt said he plans to stay away from using any of the four off the bench. He'll also avoid calling on setup reliever Jordan Hicks, who has made a team-high 75 relief appearances in his rookie season.
"We're going to go at this thing today," Shildt said. "We owe it to baseball. We owe it to ourselves. We owe it to the Cubs and Brewers. Yeah, we have some regulars who are resting today, but that's also about what we owe ourselves. We have some guys that have more than played this game at some level of compromised health. They've been able to do it, or else we wouldn't have run them out there and jeopardized them. But by the same token, we want to respect them and let them know that they've more than done their duty to put us in the position they put us in."
Though the Cardinals will fall short of the postseason for the third straight year, their final game carries great significance for the Cubs. The Brewers and Cubs entered the day tied atop the National League Central. If they finish that way, a Game 163 will be played on Monday. The division winner will move on to the NL Division Series and the other will host the NL Wild Card Game.
While the Cardinals' lineup is without some regulars, the Cubs won't get a break from the mound. The Cardinals chose not to pull rookie Jack Flaherty from his final start, and Shildt said the right-hander will have no added limitations. Though Flaherty has already thrown a career-high 180 innings between Triple-A and the Majors, the Cardinals are comfortable pushing him as they normally would in his third career start against the Cubs.
Flaherty's 28 starts are the most by a Cardinals rookie since Shelby Miller made 21 in 2013. His 179 strikeouts rank third in franchise single-season history by a rookie, trailing Dizzy Dean (191) and Rick Ankiel (194).