Cardinals announce Spring Training schedule
St. Louis opens 30-game slate on Feb. 23 vs. Marlins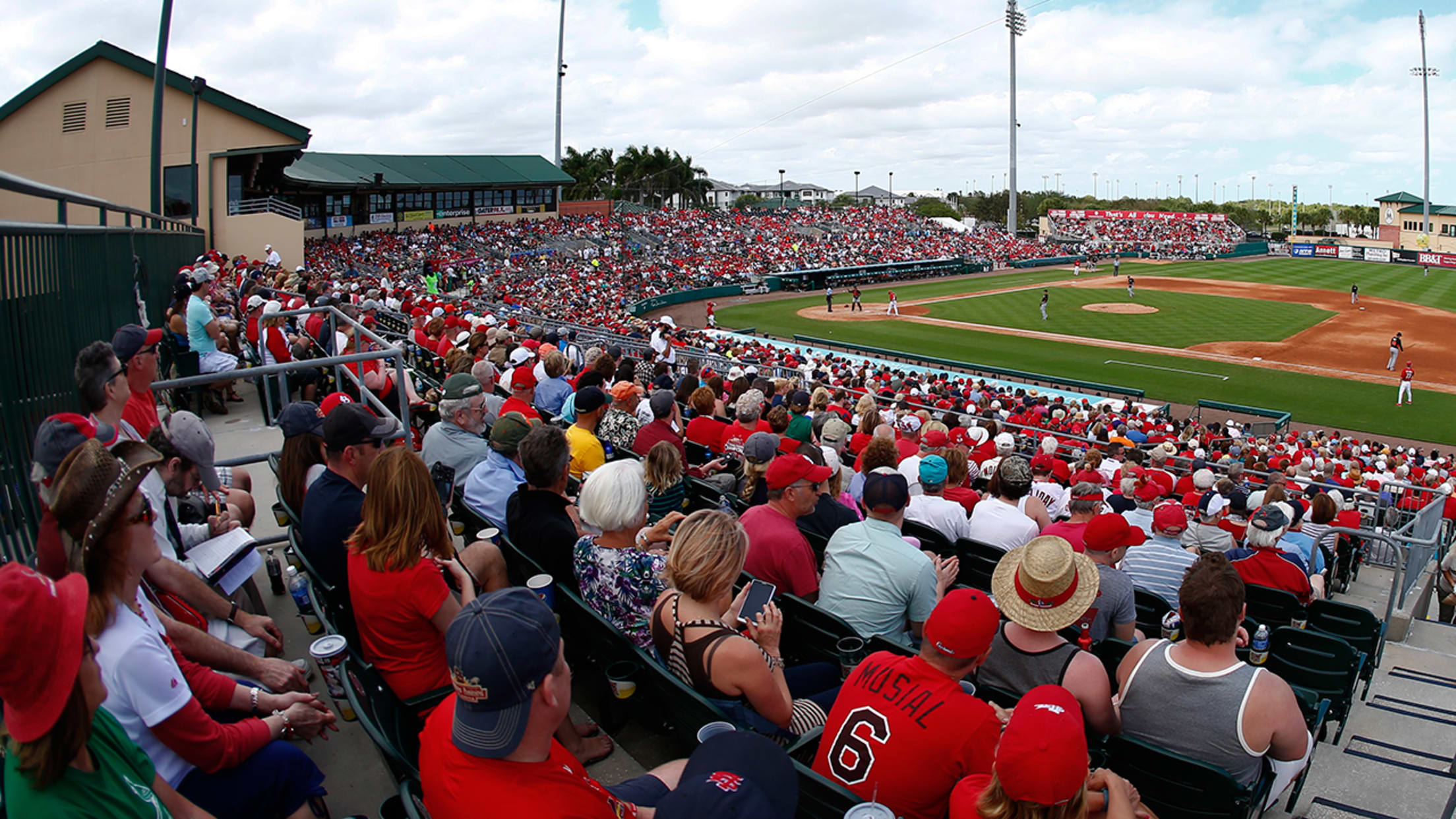 The Cardinals will play 18 games at Roger Dean Stadium, including four as the visiting team vs. the Marlins. (AP)
The Cardinals released their 30-game Spring Training schedule for the 2018 season on Thursday, with the team's slate set to begin on Feb. 23 against the Marlins.St. Louis' Grapefruit League schedule features 14 home games and 16 road games, though four of those road games will be against the Marlins
The Cardinals released their 30-game Spring Training schedule for the 2018 season on Thursday, with the team's slate set to begin on Feb. 23 against the Marlins.
St. Louis' Grapefruit League schedule features 14 home games and 16 road games, though four of those road games will be against the Marlins at the Cardinals' home field of Roger Dean Stadium, which both teams share.
Cardinals pitchers and catchers are scheduled to report to Jupiter, Fla., on Feb. 13, while the rest of the team will report Feb. 18. After their set of Spring Training games, the Cardinals will break camp on March 25 and play two exhibition games against the Blue Jays at Olympic Stadium in Montreal on March 26 and 27. The regular season will begin March 29 with a road game against the Mets.
Fans can buy full Spring Training season ticket plans and mini plans now by calling 561-630-1828. Individual game tickets will go on sale Jan. 13 at 9 a.m. CT -- excluding tickets for the March 2 game vs. Boston that will not go on sale until Jan. 27 -- and will be available for purchase in person at Roger Dean Stadium or online at www.cardinals.com or www.rogerdeanstadium.com. For more information on tickets, please visit cardinals.com/spring.