Cardinals bond over aliens, pirate treasure
Team shakes up the norm with escape room field trip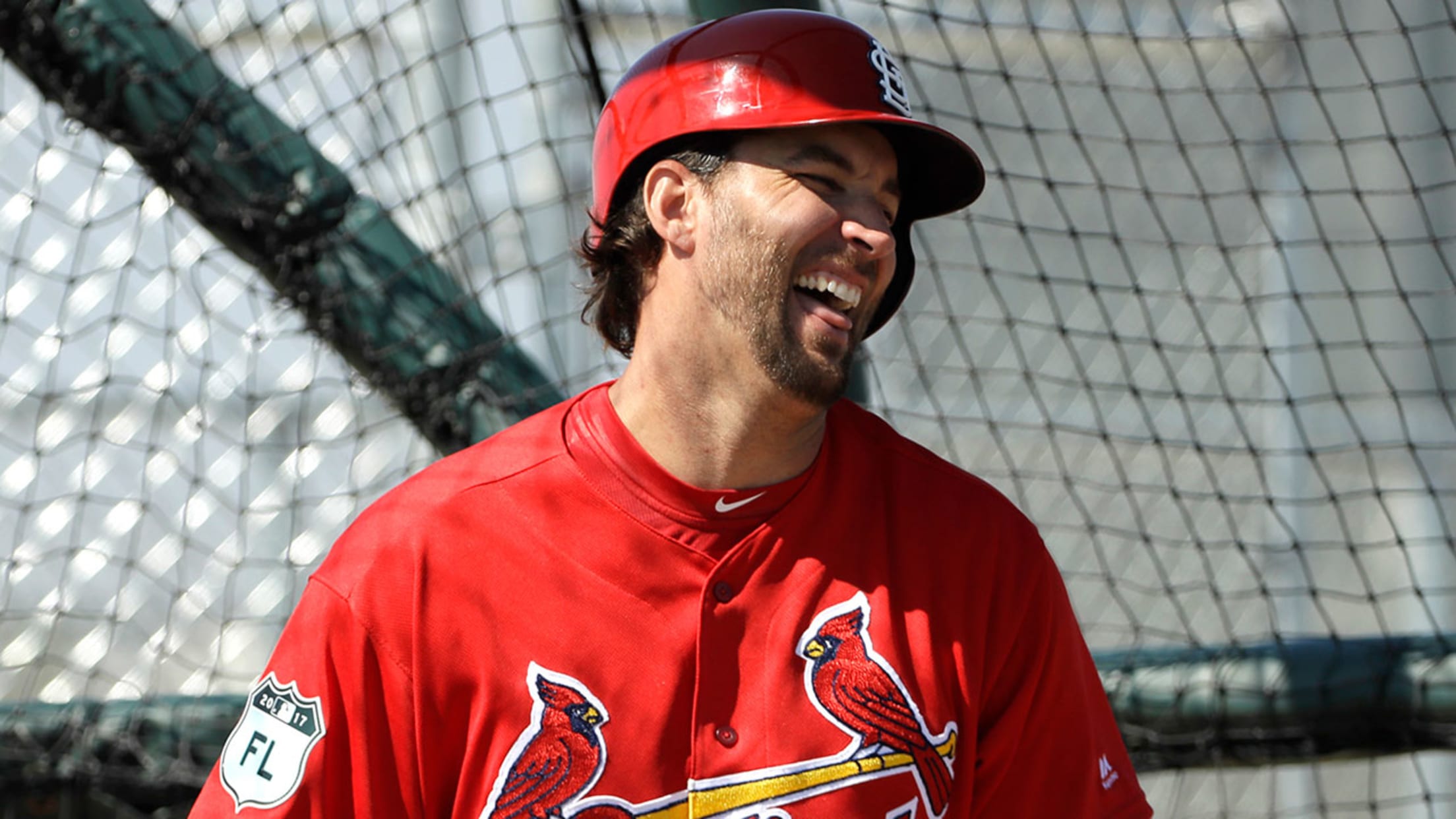 Adam Wainwright thought the escape room activity would be a great way to increase camaraderie. (AP)
JUPITER, Fla. -- The Cardinals took their workouts off campus on Thursday for a team-building exercise that featured, among other things, alien abductions and pirates' treasure.It was an unexpected field trip for players, who split up into two groups and took turns boarding a bus to depart for a destination
JUPITER, Fla. -- The Cardinals took their workouts off campus on Thursday for a team-building exercise that featured, among other things, alien abductions and pirates' treasure.
It was an unexpected field trip for players, who split up into two groups and took turns boarding a bus to depart for a destination unknown. When they disembarked, players found themselves thrust into an escape room challenge. The goal: Work with your teammates to solve puzzles and escape a themed room within 60 minutes.
The excursion was the brainchild of Adam Wainwright, who was introduced to the escape room concept over the winter. He thought it could be the perfect exercise for a clubhouse seeking to become more cohesive this year.
"Last year, we just weren't on the same page," Wainwright said. "I think when we looked at ourselves in the mirror last year after the season, we knew we had to get better. And it starts with us in the clubhouse here. At the end of the day, this is a game. We're supposed to have some fun."
Though manager Mike Matheny stayed back at the complex to run the normal on-field workouts, he did determine which players would work together in each escape room. He grouped players by placing together those who would otherwise not often interact with one another.
"Those weren't the groups that we were looking for, because that defines a clique," Matheny said. "That's something that we're just not interested in."
Wainwright, for instance, was placed with three non-roster invitees -- Jeremy Martinez, Jake Woodford and Jack Flaherty. They were successful in rescuing aliens.
There was a Helter Skelter room, and another staged as an apartment. Yet another group had to figure out a way to steal a treasure chest before being captured. Outfielder Tommy Pham found himself in that scenario, along with Zach Duke, Lance Lynn and Junior Fernandez.
"That was harder than the SAT to me," Pham joked. "I'm pretty exhausted right now from thinking. We had to work together as one to accomplish unlocking boxes. If you can apply that to baseball, and all of us can, we're going to be pretty good."
That, of course, was the point of the exercise. While it was successful in breaking up the monotony that can become of spring workouts, the excursion was also about boosting camaraderie.
"I think our camp this year has been a testament of change," Wainwright said. "We had to go through last year to know how we needed to change and know how we needed to be a team better. This camp, we've had a lot more fun together."