Cancer activist recognized as Honorary Bat Girl
Carrie Hayden urges importance of screenings for women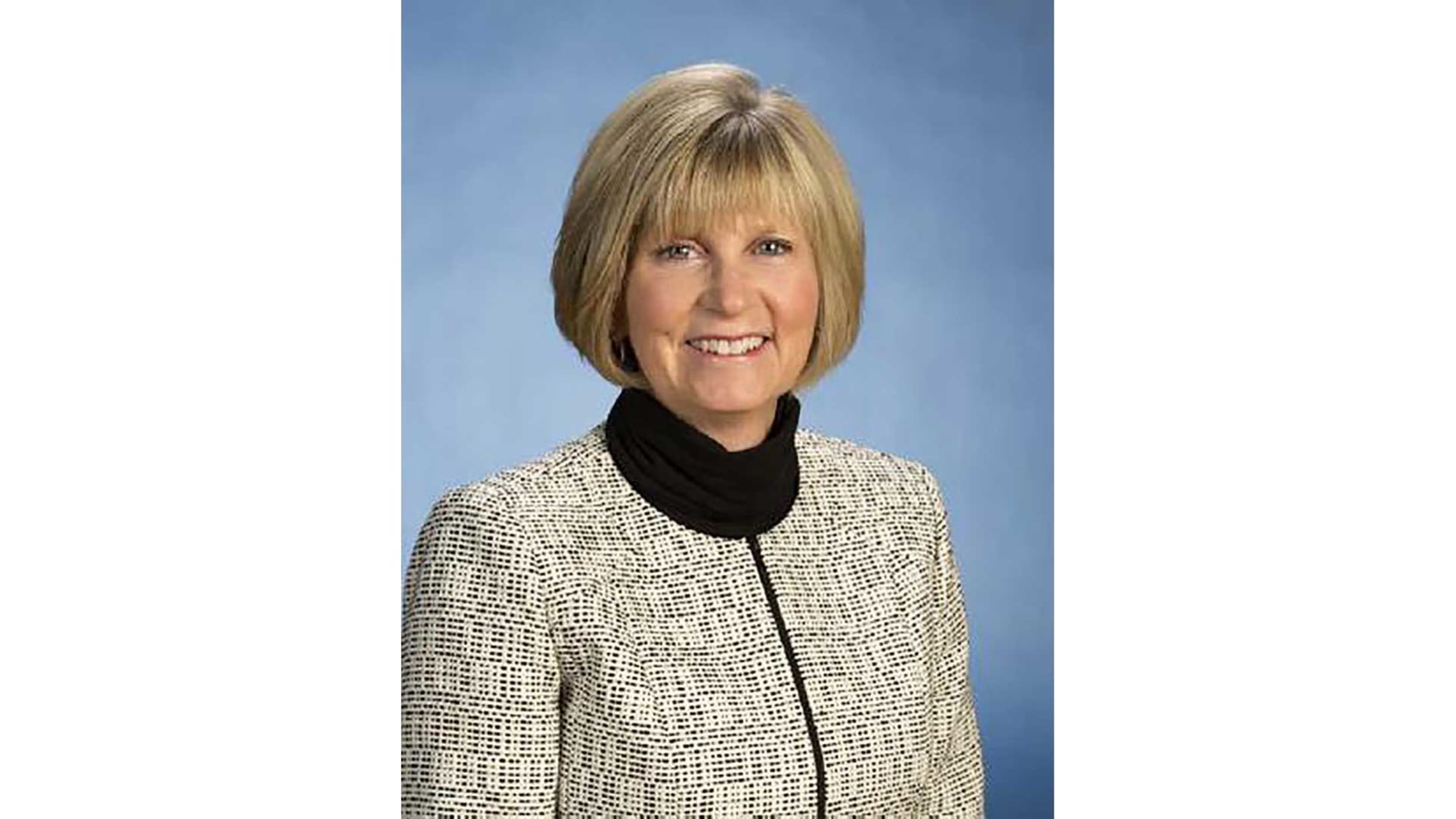 CINCINNATI -- Carrie Hayden overcame Hodgkin's lymphoma 32 years ago, but found herself decades later in an unwanted sequel with cancer. Five years ago, Hayden was successfully treated and survived triple negative breast cancer.However, Hayden is far from being done with fighting. Because of her efforts, the Cincinnati resident was
CINCINNATI -- Carrie Hayden overcame Hodgkin's lymphoma 32 years ago, but found herself decades later in an unwanted sequel with cancer. Five years ago, Hayden was successfully treated and survived triple negative breast cancer.
However, Hayden is far from being done with fighting. Because of her efforts, the Cincinnati resident was named as the Reds' Honorary Bat Girl as part of the Mother's Day tradition in Major League Baseball, "Going To Bat Against Breast Cancer."
"I tend to not be a person who does awards," Hayden said. "But it's important to get the message out there that I'm a two-time cancer survivor. And as a two-time cancer survivor, I've learned the importance of screening. That's why I did so well the second time. They caught it so early."
Hayden and her husband of 34 years, John, turned her fight into community action by dedicating their lives to promoting cancer research and improvement in the success rate of treatment. Carrie is the chair the Cancer Ends Here rally at Great American Ball Park on Sept. 29, when the Reds will be playing the Pirates.
"The Reds and their sponsorship partners are basically turning over the stadium to all people who have been affected by cancer in one way or another so we can all rally to end cancer in Cincinnati and beyond," Hayden said. "We want to give support and encouragement to all people in treatment, celebrate survivorship with the survivors, memorialize those who we've lost and thank all of our teams -- the people that brought you dinner each night, took you to treatment -- your whole support team."
• Honorary Bat Girls for 2018
Carrie and John currently serve as co-chairs of the Campaign for NCI Designation for the Cincinnati Cancer Center. She has served as an advisor to the Cincinnati Cancer Center and the University of Cincinnati Cancer Institute. She is also the chair of the University of Cincinnati Center for Integrative Health and Wellness Advisory Board. For the past 20 years, Hayden has volunteered in leadership positions with the United Way of Greater Cincinnati.
Since the Reds will be on the road Sunday while they play the Dodgers, they will recognize Hayden as their Honorary Bat Girl at their May 18 home game vs. the Cubs. Hayden expressed her appreciation to the Reds for getting her message out as she, the team and the community fight the spread of cancer.
"At some point in time, 1-in-2 men and 1-in-3 women will be diagnosed with cancer. And that's too much," Hayden said. "We have to change the tide of this.
"I've come to appreciate the value of research, its importance and the difference it does make. The research happening today in the labs is the treatment for tomorrow. It also allows us to figure out how to prevent cancer. My husband and I believe it's so important, not just for us but for the community. We're getting better at the cure but it's really not much fun. It would be a whole lot better if you were just not diagnosed at all to begin with."
And at Dodger Stadium on Sunday, Reds players used pink bats (which they will later auction), caps, socks and other gear while their uniforms featured pink ribbons. MLB will again donate its royalties from Mother's Day apparel to Susan G. Komen and Stand Up To Cancer.
• Shop Reds Mother's Day gear
Many of the Reds players have personalized their pink bats, wristbands and other items, calling it a day to celebrate not just women who have cancer or are cancer survivors but rather, a date to celebrate all women that are important in your life -- mothers, wives, significant others.
Scooter Gennett showed off a picture of his mother on his wristband and a sticker with her name on the bottom of his bat.
"She enjoys it, she'll probably be crying at some point during the game, but it's a good cry," Gennett said. "Whenever you can get some good tears, it's nice."