Crash course for Wilson to learn pitching staff
Catcher joins club as backup with McCann on disabled list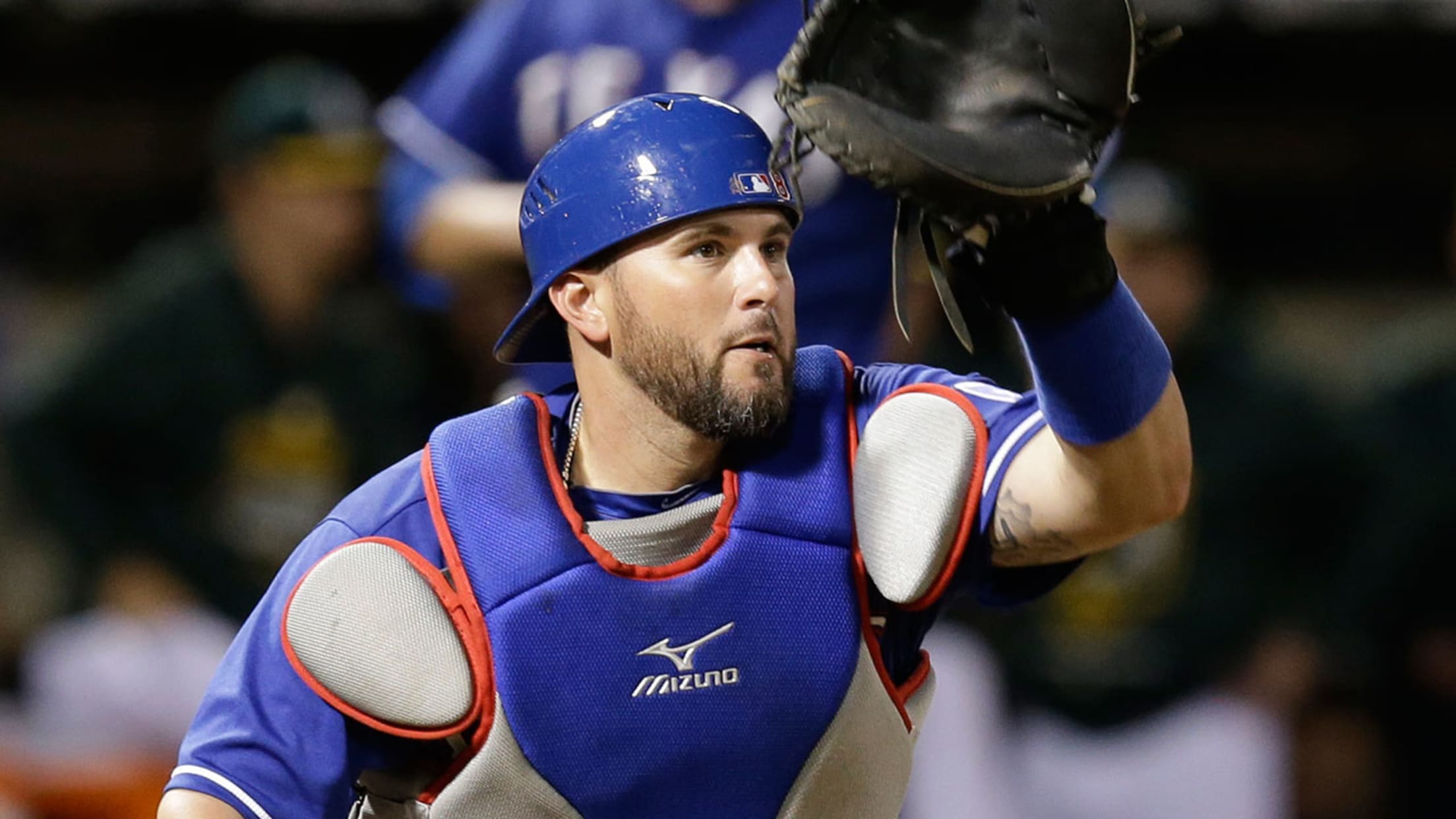 Bobby Wilson is a defense-first catcher with a .204 career batting average. (AP)
DETROIT -- Bobby Wilson had his gear shipped to Dallas two weeks ago. Considering he was the Rangers' backup catcher at the time, he had his reasons, despite the trade rumors.Then he was dealt by the Rangers to the Tigers for Bryan Holaday. Wilson has had a whirlwind couple of
DETROIT -- Bobby Wilson had his gear shipped to Dallas two weeks ago. Considering he was the Rangers' backup catcher at the time, he had his reasons, despite the trade rumors.
Then he was dealt by the Rangers to the Tigers for Bryan Holaday. Wilson has had a whirlwind couple of weeks since, ending with him in the Tigers' clubhouse Tuesday morning. With James McCann on the disabled list, Wilson becomes the backup to Jarrod Saltalamacchia.
"It's been pretty crazy, getting traded over, obviously getting everything shipped to Dallas, then to Lakeland, then to Toledo, now getting everything here," he said. "But you know, it's part of the gig, and you've gotta be ready to go."
It's a gig Wilson has done for years. The 33-year-old has played in 249 Major League games for four clubs over parts of seven seasons, including 56 games last year as a backup with the Rays and Rangers.
It's a journeyman's career, but it's not bad for a former 48th-round pick in the 2002 Draft.
"I've been in this situation pretty much my whole career," he said, "so I kind of know what to expect, but it's not easy to jump to a new team and learn a new staff. Like I said, I've done it before, had some success doing it when I went over to Texas, so hopefully I'll fall back on what I learned there and how I did it to speed up that curve."
When the Tigers had to either trade Holaday or risk losing him on waivers at the end of Spring Training, Wilson fit the role they were seeking for a backup to put at Triple-A Toledo in case of injury.
"That's why we got Wilson, to have that catcher with Major League experience in case something happened up here, which it did," manager Brad Ausmus said.
Wilson is a defense-first catcher with a .204 career batting average. His 27 percent caught-stealing rate is around MLB average in recent years, while he has seven passed balls in his big league career.
Thanks to weather postponements, Wilson ended up playing only one game at Toledo before getting the call up Interstate 75. With the Tigers hitting the road after Tuesday's game for a three-city road trip, it'll be a quick stop in Detroit, too. Along the way, he has a crash course in learning a new pitching staff.
"Yeah, that's the key for me, just getting on the same page with these guys," Wilson said. "And it has to be like that. There's no grace period. Get to know them. Understand what they're trying to do, and get after it."