Dipoto up to the task ahead with Mariners
After facing many challenges, including cancer, new GM is looking to navigate Seattle through uncharted waters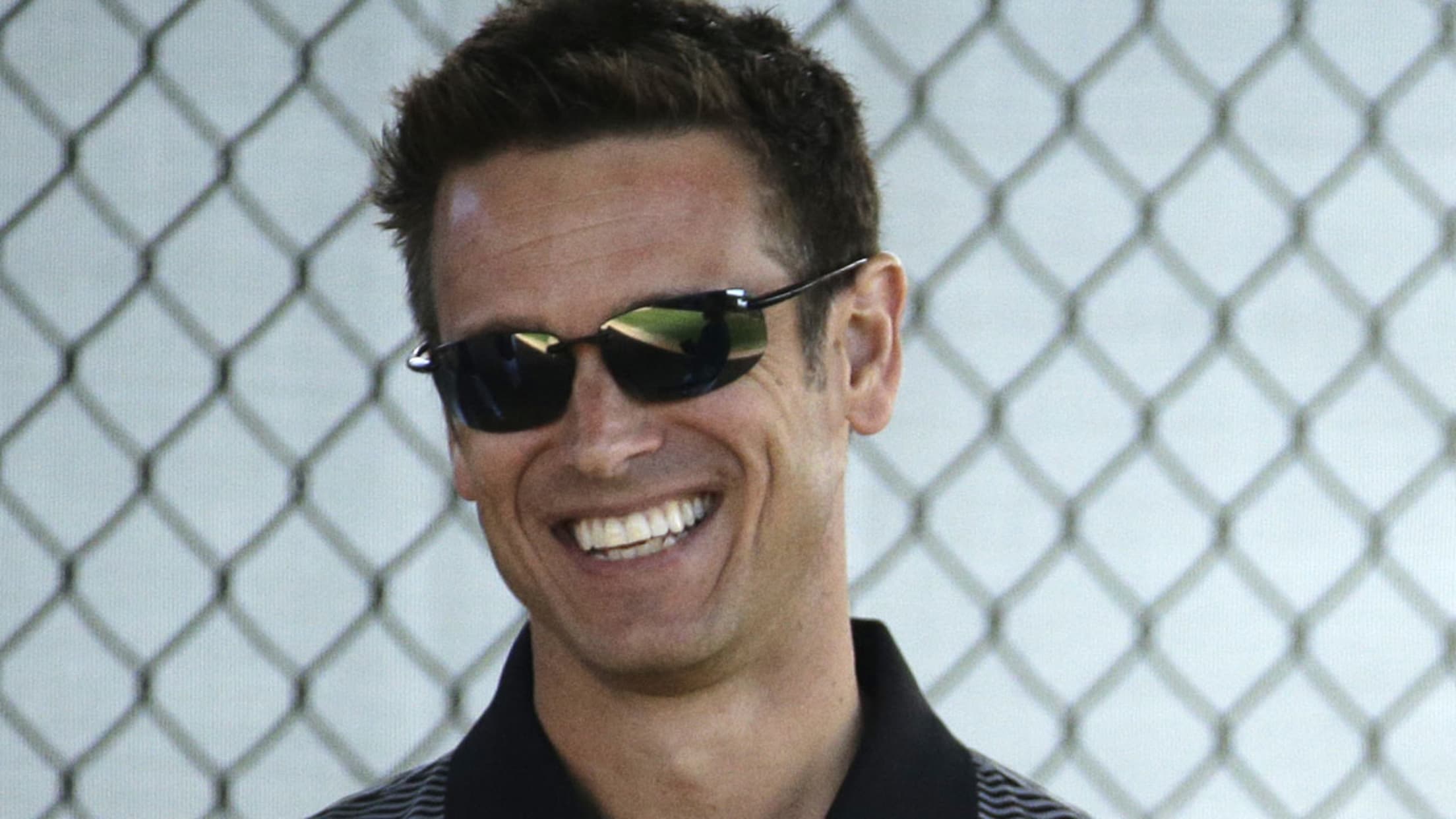 Overcoming adversity is nothing new for new Mariners general manager Jerry Dipoto, who is a cancer survivor. (AP)
PEORIA, Ariz. -- Jerry Dipoto can handle a challenge.And he definitely has one ahead of him in Seattle, after being hired as general manager of the Mariners last September.The Mariners, created out of expansion in 1977, are one of only two active franchises to never appear in a World Series
PEORIA, Ariz. -- Jerry Dipoto can handle a challenge.
And he definitely has one ahead of him in Seattle, after being hired as general manager of the Mariners last September.
The Mariners, created out of expansion in 1977, are one of only two active franchises to never appear in a World Series (Expos/Nationals). Every team in baseball has been involved in the postseason at least once since the Mariners last appeared in 2001.
• Spring Training:Schedule | Tickets | Information
When Scott Servais fills out the lineup card on Opening Day, he will become the ninth man to manage the Mariners since Lou Piniella was traded following the 2002 season to the then-Tampa Bay Devil Rays. Meanwhile, the franchise's all-time .468 winning percentage is the fourth worst among the 30 current teams, higher than only the Padres (.464), Rays (.464) and Rockies (.466).
That's a lot of history to change.
It, however, is far from the biggest challenge Dipoto has faced in life. His eight-year big league career was scarred by battles with thyroid cancer, a herniated disc and a blood clot.
None of the challenges, however, could deny Dipoto his dream of a life in baseball. After pitching for the Indians, Mets and Rockies, he learned his way around the front office working for the Rockies and Red Sox. Dipoto has since served as the interim general manager of the D-backs, as well as general manager of the Angels, before being hired by the Mariners.
DiPoto is the subject of this week's Q&A:
MLB.com: As young as you were when you were diagnosed with thyroid cancer in 1993, does a fear set in?
Dipoto: It is sobering to be 25 years old and go through something like that. I was a young dad. My wife was pregnant with our second child. You start to wonder about your mortality. But you don't want to give up. It wound up [that] Doug Davis faced the same issue in Arizona many years later when I was working in the Diamondbacks' front office. I was able to talk to him about it.
MLB.com: When you got the diagnosis, did you have a flashback to growing up in Toms River, N.J., and the cancer fears in that community?
Dipoto: I grew up near a nuclear power plant. There was an alarmingly high percentage of cancer victims. There was a class-action suit filed. I chose not to take part. It would not give me back life experiences.
MLB.com: Did it make you bitter?
Dipoto: No. It's an experience that helped me. The radiation was not fun, but facing a situation like that gives you a perspective on life. I was so young.
MLB.com: But your challenge didn't end with the cancer, did it?
Dipoto: In 1998, I dealt with a blood clot. It started in my right shoulder and moved to my right wrist. It was in the month of September. My hand was white as a sheet and cold. I couldn't grip my slider. Every day, I would go to the training room. I needed to get the blood flowing. During a physical, the doctor said there was a reasonable chance I had a blood clot. I was given Coumadin to dissolve the clot and had a bad reaction. It stopped my heart. I woke up and there a lot of people running around in ICU. I spent three weeks in the hospital. That had been my best year as a player, and then that whole offseason I couldn't run. I couldn't lift weights outside of the swimming pool. That [next] Spring Training, I started to have back problems. I probably overdid things, and that led to the spinal issues.
MLB.com: Back injuries?
Dipoto: I was with the Rockies, and we were playing the Mariners in Spring Training 2001. Edgar Martinez was hitting. I was all over the place with my pitches. I threw one to the backstop. I threw one 50 feet. Marcel Lachemann was the pitching coach and he ran to the mound. 'Hey, big boy, you going to be OK?' Lach knew something was really wrong. The next pitch was ball four. I had a knife-like pain in my left side. An MRI showed I had a herniated disc. I tried a cautious approach, but it was not working. So I had spinal fusion on May 5.
MLB.com: And that ended your playing career?
Dipoto: The doctor said I should not try a comeback, considering the mechanics of pitching. He said I could try, but the result might be I would never walk again. I cried a little when it sank it. [Rockies general manager] Dan O'Dowd said, 'Do you know what you are going to do?' Then, he said, 'Why don't you walk across the street and help us in the building of a championship team.' The rest of that spring, I learned about scouting for the Draft. It was a crash course. I was looking at videos of high school and college guys in advance of the Draft. I read the reports of the area scouts. I was able to go through the Draft. At the end of the Draft, we had a bottle of champagne. It was fun to experience something that new. [Team president] Keli McGregor and [owner] Jerry McMorris said I should learn how the entire organization worked. I worked in ticketing, I worked in marketing. At night I'd go to the baseball box and watch the game with the guys -- and seriously talk about what was going on.
MLB.com: That was the start of the current chapter of your life?
Dipoto: It gave me the incentive to move forward. I didn't know where it would lead, but the game has always been a part of my life. I wanted to see where it would take me.