Manuel dons uniform, visits Phils to talk hitting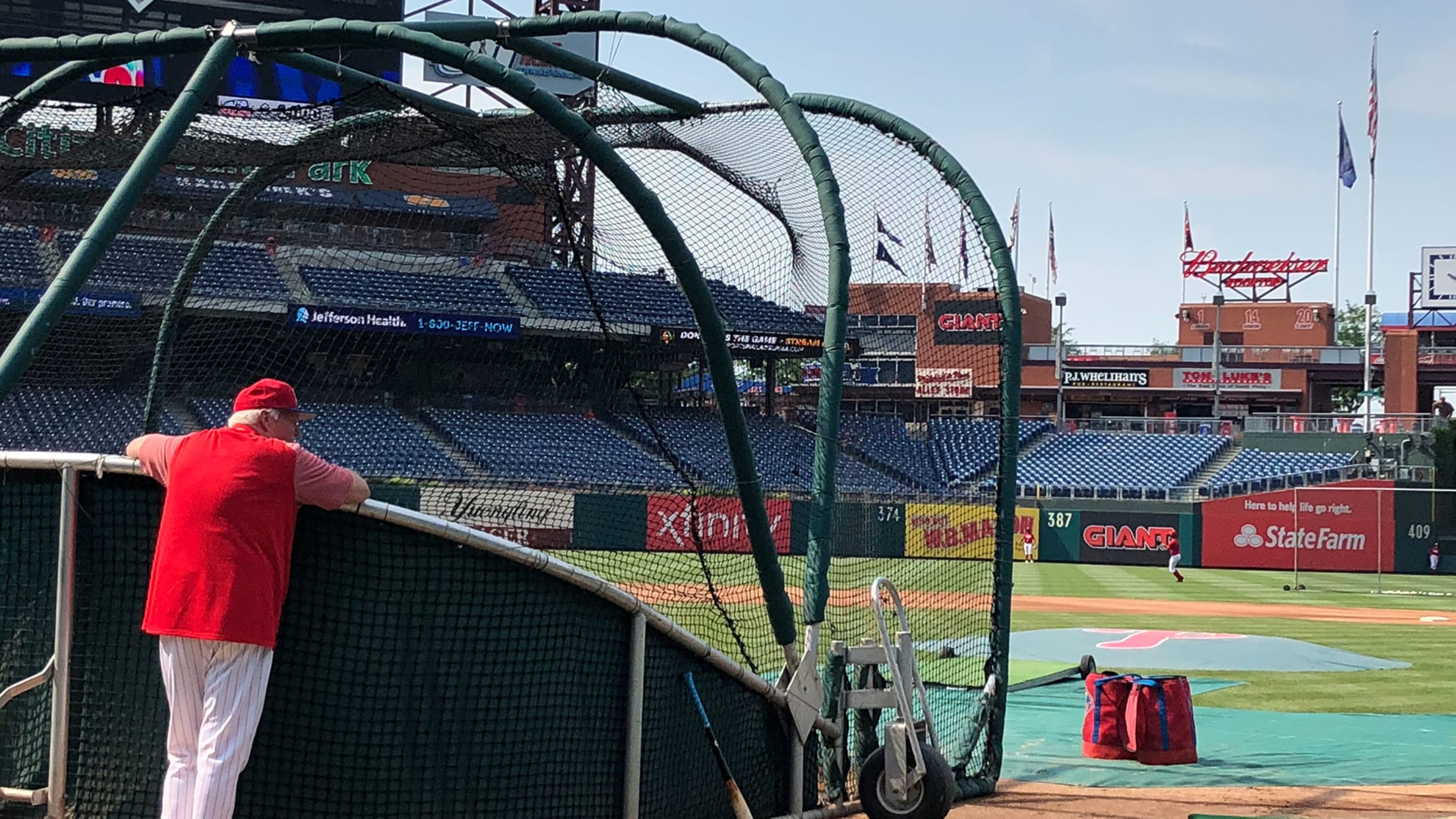 PHILADELPHIA -- Charlie Manuel looked at home in his Phillies uniform, leaning on the batting cage Monday afternoon at Citizens Bank Park.He had been a fixture there from 2005-13, when he managed the Phillies to one World Series championship, two National League pennants and five NL East titles. Manuel remains
PHILADELPHIA -- Charlie Manuel looked at home in his Phillies uniform, leaning on the batting cage Monday afternoon at Citizens Bank Park.
He had been a fixture there from 2005-13, when he managed the Phillies to one World Series championship, two National League pennants and five NL East titles. Manuel remains one of the most beloved figures in franchise history. He also remains a top-notch hitting expert. It is why Phillies hitting coach John Mallee invited Manuel to get into uniform this week.
"Just spend some time and talk to the hitters, things like that," Manuel said.
Carlos Santana grabbed Manuel the first moment he saw him and pretended to dance the merengue with the former skipper in the Phillies' clubhouse. Cesar Hernandez quickly found him behind the cage and talked hitting.
"Charlie is an amazing man, an amazing Phillie," Mallee said. "He knows hitting. It's just another set of eyes. We have a great rapport. He knows a lot of these players and he spent the whole Spring Training with me, so I asked him to just come out and hang out with us. We'd be foolish not to involve him."
Phillies Minor League hitting coordinator Andy Tracy also is visiting the team this week.
Manuel said it felt a little strange being back in uniform at Citizens Bank Park. It is the first time since his run as Phillies manager ended in 2013.
"It's kind of weird, if you want to know the truth," said Manuel, who will be here through Thursday.