Bassitt faces team he loved as young fan
Three pitching prospects throwing again in bids to return from injuries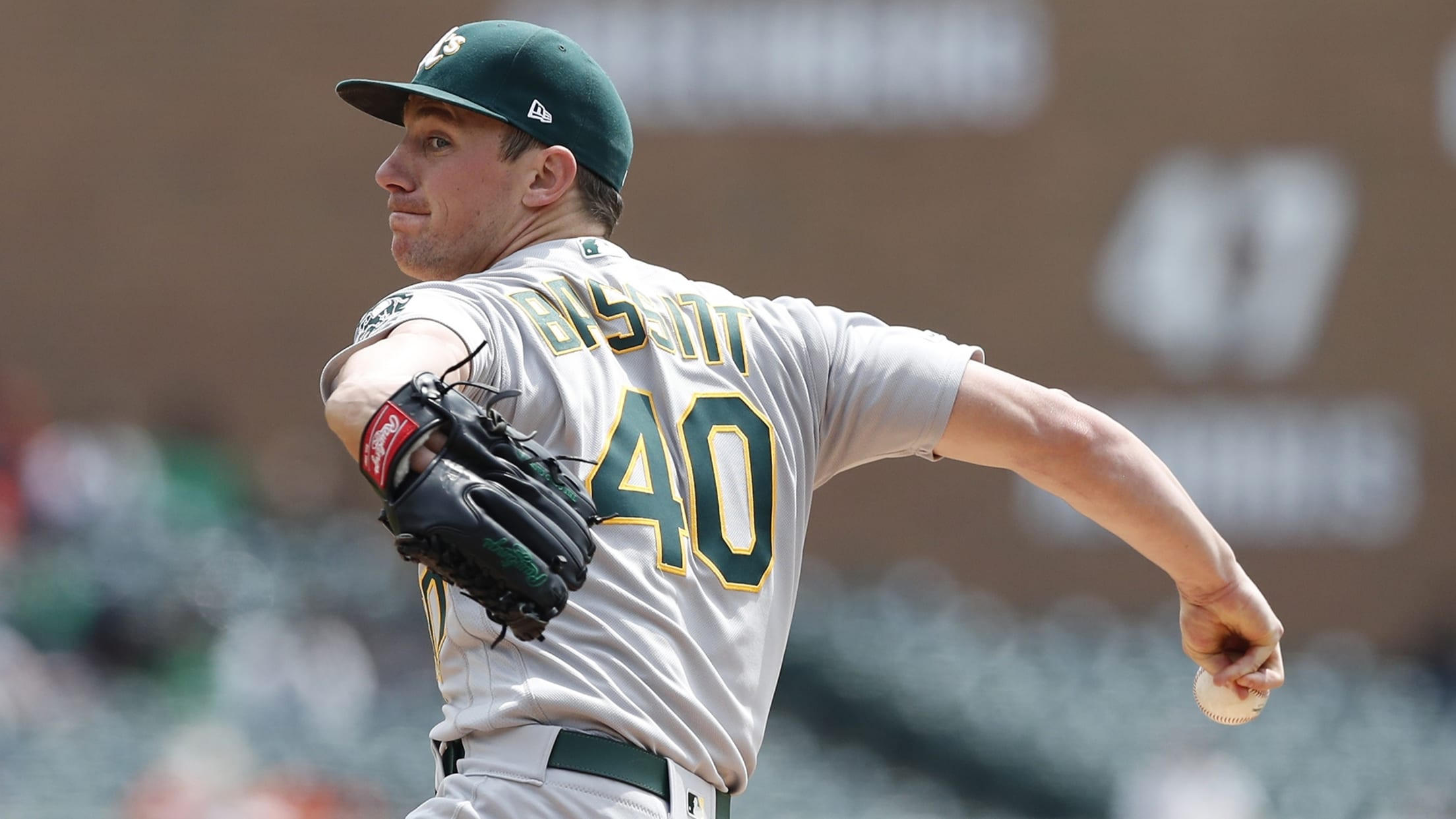 CLEVELAND -- Chris Bassitt started last Thursday in Detroit with a group of about 70 friends and family members from his nearby hometown of Toledo, Ohio, cheering him on from a lower-level section near home plate at Comerica Park. It was special for the right-hander, but that was nothing compared
CLEVELAND -- Chris Bassitt started last Thursday in Detroit with a group of about 70 friends and family members from his nearby hometown of Toledo, Ohio, cheering him on from a lower-level section near home plate at Comerica Park. It was special for the right-hander, but that was nothing compared to the butterflies he felt before he pitched 3 2/3 innings in Tuesday night's 5-3 Oakland win at Progressive Field.
Bassitt grew up a die-hard Cleveland sports fan, and the Indians of the 1990s and early 2000s held a special place in his heart.
"I came to some games here," Bassitt said. "It was easy to root for the Indians in the '90s [and '00s], with Kenny Lofton, Jim Thome, CC [Sabathia], Cliff Lee, Manny [Ramirez]. Top to bottom, they had an eight- to 10-year run that was unreal to watch. I grew up loving this team, so it's fun.
"Pitching here is surreal because, growing up, that's all I watched. Everyone watched the Braves or Yankees because they were always on TV, but whenever the Indians were on, I was always watching them."
To go from loving a team to trying to beat that team in its own stadium is a weird feeling, but Bassitt has actually done it once before -- in his first start at Progressive Field, on July 11, 2015, he got a no-decision in the A's 5-4 win over the Indians, allowing just two runs on seven hits with one walk and three strikeouts over 6 1/3 innings.
The first time is always a little more special, but Bassitt doesn't expect his second start in Cleveland, or any other start there after this, to diminish the feeling he gets when he takes the mound at the ballpark of his childhood.
"This place will always hold a special place in my heart," Bassitt said. "I feel like the team you grew up watching will always be special to you, and if you don't play for them, playing against them is still pretty fun."
The group of supporters won't be as large as the one that came out to watch Bassitt hold the Tigers scoreless over a career-high eight innings last week, but given the many friends he made in his time at nearby University of Akron, he expects another large round of cheers as he takes the mound for Oakland.
"I'll definitely have a good amount here," Bassitt said. "For the amount of family that won't be coming, I'll have a lot of friends coming. It's still pretty close to home."
Pitching trio makes progress
Jesus Luzardo, A.J. Puk and Jharel Cotton all continue to take steps forward in the rehab process. Luzardo, the A's No. 1 prospect, will throw a bullpen session on Saturday with a possibility of facing hitters. Puk, the No. 2 prospect, will throw a simulated game of two innings or 30 pitches on Friday, and Cotton will make his second Minor League rehab appearance with Class A Advanced Stockton on Wednesday in a game at Lake Elsinore.