Struggling Davis not expected to play again in '18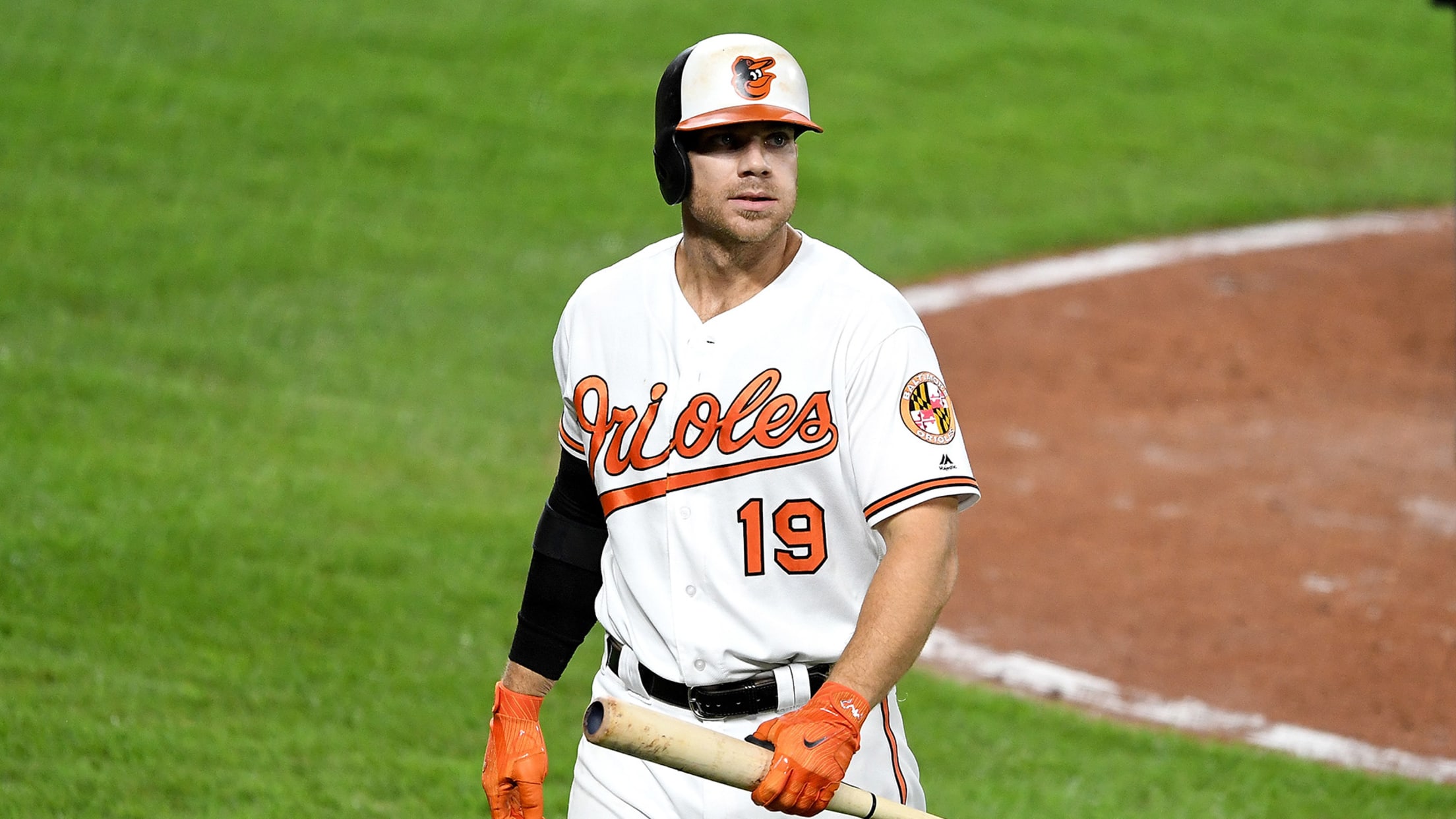 BALTIMORE, MD - SEPTEMBER 11: Chris Davis #19 of the Baltimore Orioles walks to the dugout after striking out in the seventh inning against the Oakland Athletics at Oriole Park at Camden Yards on September 11, 2018 in Baltimore, Maryland. (Photo by Greg Fiume/Getty Images) (Greg Fiume/Getty Images)
BALTIMORE -- Chris Davis is not expected to play again this season.Davis, who isn't injured, has had a historically bad season and finishes 2018 with the lowest batting average by a qualifying player in Major League history. He hit .168 in 128 games, with 16 homers, 49 RBIs and 192
BALTIMORE -- Chris Davis is not expected to play again this season.
Davis, who isn't injured, has had a historically bad season and finishes 2018 with the lowest batting average by a qualifying player in Major League history. He hit .168 in 128 games, with 16 homers, 49 RBIs and 192 strikeouts. Frequently booed at home this season, the 32-year-old has a -3.1 WAR (Wins Above Replacement), according to FanGraphs, and a .296 slugging percentage.
The Orioles signed Davis to a club record, seven-year $161 million deal as a free agent that goes through 2022. It's believed Davis and manager Buck Showalter spoke about the plan for his playing time prior to Friday afternoon, though no official word was given.
Baltimore is hosting Houston for its final four regular-season games of 2018. The Astros have already punched their postseason ticket, while the O's are 46-112.