Sale: White Sox better find way to win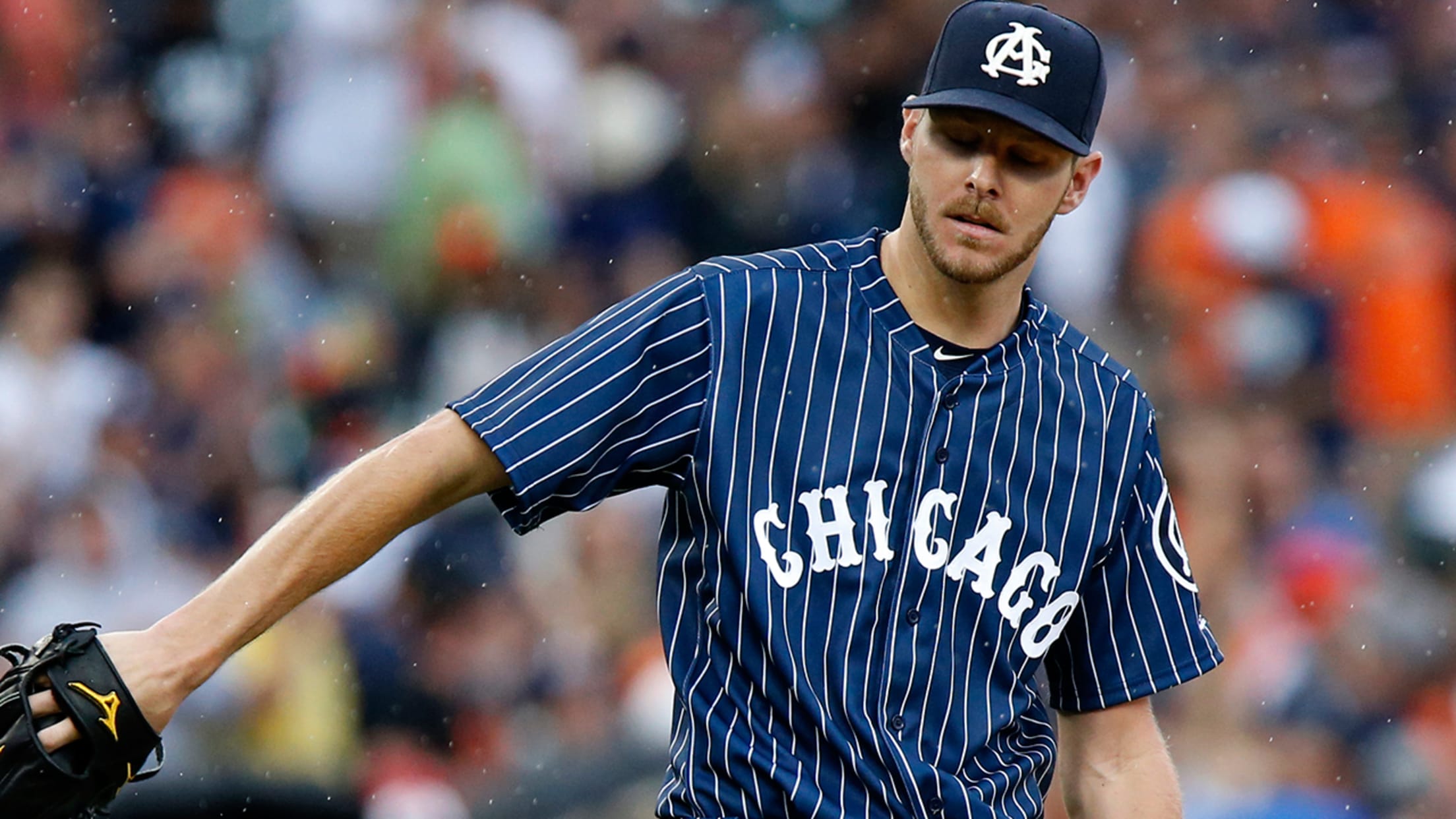 "How can you not be frustrated? We are not winning. We are not playing well," said Chris Sale. (AP)
DETROIT -- Chris Sale transformed from White Sox staff ace to frustrated team leader following Detroit's 7-4 victory Saturday afternoon at Comerica Park.Sale suffered his second setback of the season, allowing four runs on nine hits over 6 1/3 innings, and unable to get to 10 victories in his third
DETROIT -- Chris Sale transformed from White Sox staff ace to frustrated team leader following Detroit's 7-4 victory Saturday afternoon at Comerica Park.
Sale suffered his second setback of the season, allowing four runs on nine hits over 6 1/3 innings, and unable to get to 10 victories in his third attempt, during which he has given up 12 earned runs in 16 2/3 innings. But his ire was more team-wide as the White Sox lost for the 17th time in 23 games and slipped to 2-8-1 over their last 11 series.
"We need to start doing something. Just playing better all around. We need more. We have to stop losing games," Sale said. "It's plain and simple. You come in every day, you play. You either win or lose, there's no middle ground, and we need to start being a little bit more in the left column.
"It's baseball. You can't really pinpoint. I don't know what it is, or how we do it. We better find it."
The White Sox jumped out to an impressive 23-10 start to the 2016 season, holding a six-game lead in the American League Central on May 9. With a loss to Justin Verlander and the Tigers Sunday, they will be in a virtual tie for fourth place -- albeit with 105 games remaining.
Factoring in Sale's loss Saturday, White Sox starters are now 0-6 over their last 11 games. Help should be arriving Tuesday in the person of right-hander James Shields, who was acquired from the Padres for Erik Johnson and Fernando Tatis, Jr. on Saturday. But the team needs to be better overall -- on the mound, at the plate and in the field.
"We are putting in the work. We have the effort. We have the team. Everything is in line," Sale said. "We just have to find a way to win. Whatever it is, where it's going to come from, but we gotta go. We gotta go.
"How can you not be frustrated? We are not winning. We are not playing well. It doesn't matter how you lose it or how you win it. You just got to win. It doesn't matter who does it. You can play great and lose and it doesn't matter. It doesn't matter. You can play like crap and win, and you're happy.
"This is very result-oriented," Sale said. "We need to start getting results."