Young feels good despite results vs. D-backs
Right-hander strikes out three over two innings in rough spring start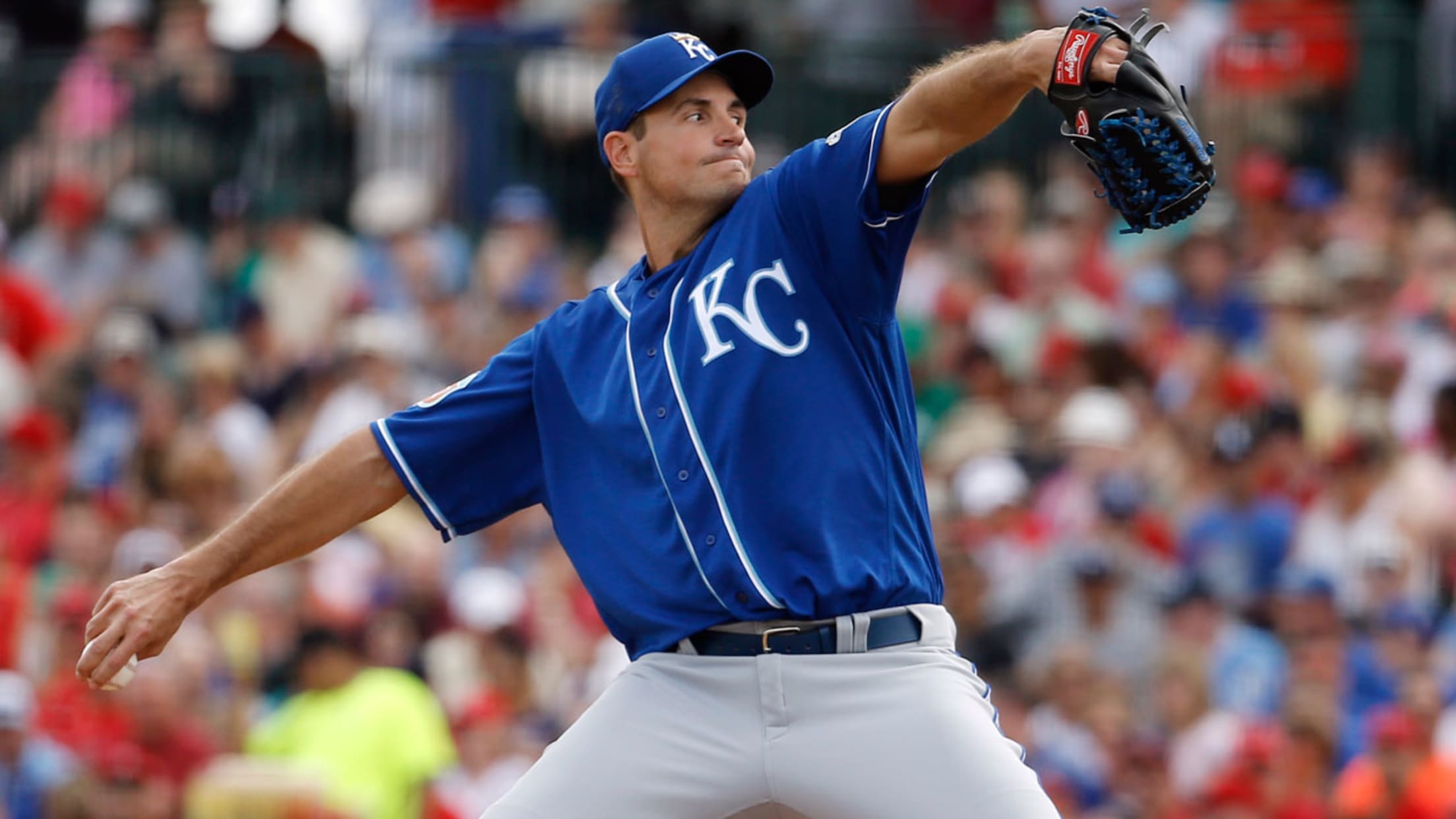 Royals starter Chris Young gave up four runs and six hits, but he struck out three on Friday. (AP)
SURPRISE, Ariz. -- The results didn't look pretty for right-hander Chris Young.But Young had no issues with his two innings of work in the Royals' 12-3 loss to the D-backs on Friday.Young gave up four runs and six hits, but he struck out three. And, actually, he felt he should
SURPRISE, Ariz. -- The results didn't look pretty for right-hander Chris Young.
But Young had no issues with his two innings of work in the Royals' 12-3 loss to the D-backs on Friday.
Young gave up four runs and six hits, but he struck out three. And, actually, he felt he should have had a couple more strikeouts.
• Butera now powerful spring force for Royals
"Slider was sharp," Young said. "I made some mistakes and got a couple guys, 0-2, and didn't finish them off. Physically, though, I feel good and I'm happy about that."
• Spring:Tickets | Ballpark | 40-man roster | NRIs
Young gave up back-to-back homers in the second inning -- one was a typical Arizona homer in that it wasn't hit that hard, but carried in the low humidity.
"There are conditions here that you won't see in other places," Young said. "But then again, if I make a better pitch, maybe I get him out there."
Right-hander Dillon Gee, fighting for a roster spot, tossed three innings, giving up one run and four hits. All four hits were grounders.
"That's the game," Gee said. "With this defense, if you keep the ball on the ground, results should pan out."