Colon looking to shake Cactus League skid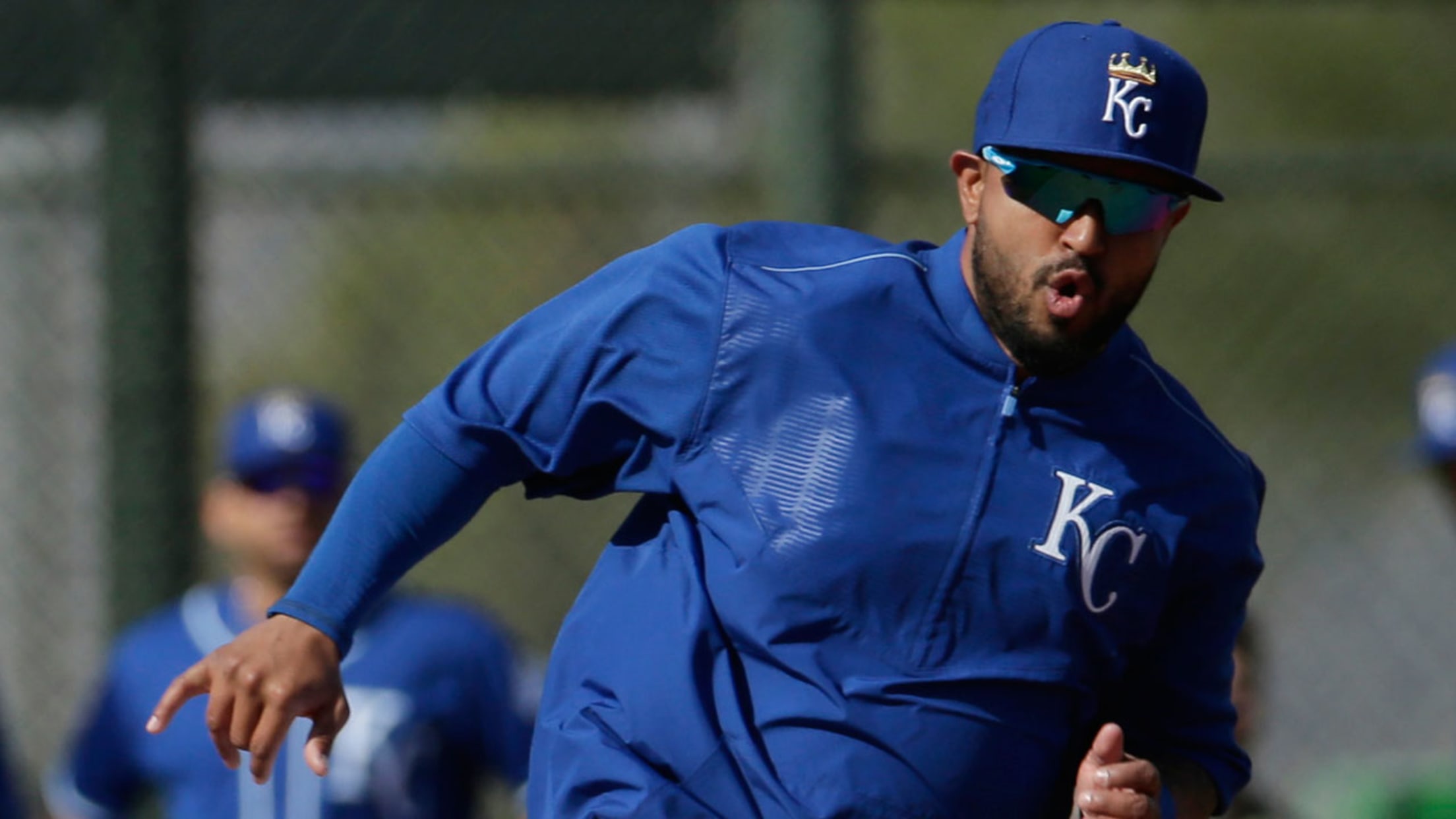 Christian Colon was hitless in three at-bats on Monday and is 0-for-22 this spring. (AP)
SURPRISE, Ariz. -- One of the World Series' Game 5 heroes, Christian Colon, is off to a rough start offensively this spring.Colon went 0-for-3 in the Royals' 9-3 win over the White Sox on Monday. He is now is 0-for-22 this spring.Colon even has taken to putting a Jobu doll
SURPRISE, Ariz. -- One of the World Series' Game 5 heroes, Christian Colon, is off to a rough start offensively this spring.
Colon went 0-for-3 in the Royals' 9-3 win over the White Sox on Monday. He is now is 0-for-22 this spring.
Colon even has taken to putting a Jobu doll in his locker to break the spell. He is in an open competition for the second-base job with incumbent Omar Infante.
Colon almost had a hit in the fourth inning, but White Sox center fielder Jacob May made a diving catch off his liner.
"I feel like it's just part of spring," Colon said. "I think early on, I was putting some good at-bats together and I can think of five or six balls I hit hard with no luck. And that has trickled down with no luck. But I'll be fine.
"When the lights come on, I'll be ready."