Buehler on track for Sunday start after sim game
Kershaw also pitches to Minor Leaguers; timetable less clear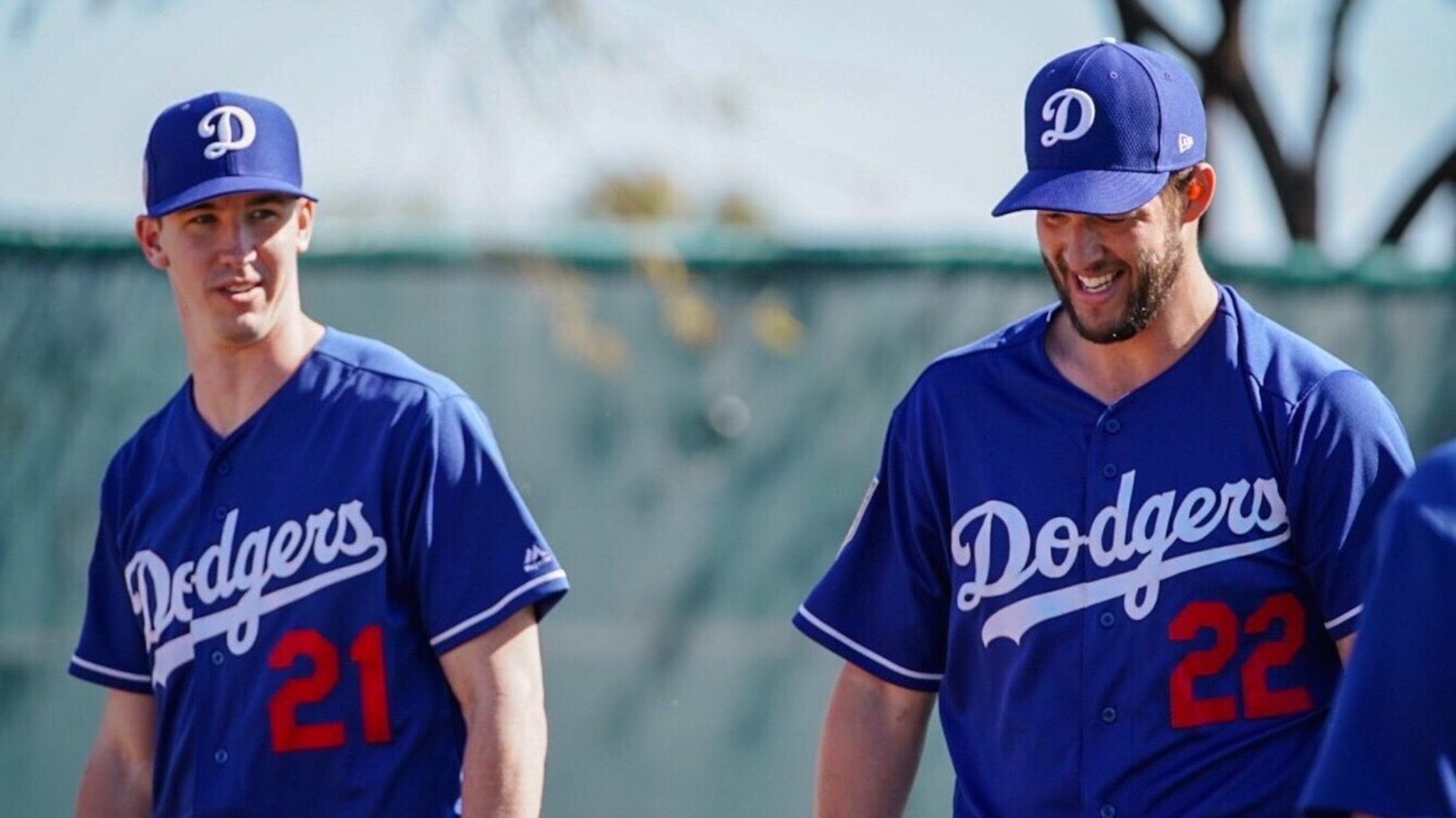 ANAHEIM -- Clayton Kershaw and Walker Buehler, both of whom have been dealing with shoulder soreness this spring, threw simulated games against Minor League batters on Monday ahead of the Dodgers' exhibition matchup with the Angels. Kershaw worked two innings, while Buehler threw 60 pitches across four innings. "It went
ANAHEIM -- Clayton Kershaw and Walker Buehler, both of whom have been dealing with shoulder soreness this spring, threw simulated games against Minor League batters on Monday ahead of the Dodgers' exhibition matchup with the Angels. Kershaw worked two innings, while Buehler threw 60 pitches across four innings.
"It went well," said manager Dave Roberts, who praised the depth of Kershaw's slider and the life on Buehler's fastball. "Today was a great day for the Los Angeles Dodgers. … [For Kershaw] to come out of it physically strong, ball coming out good, repeating delivery, arm strength and stuff, that's what I was looking for."
The prognosis was especially positive for Buehler, who is expected to pitch Sunday vs. the D-backs, bypassing any injured list time.
"It felt good," said Buehler. "Threw some good pitches and got to see some hitters, so should be ready to roll."
Buehler, who made one start late in the Dodgers' Cactus League schedule, felt that the work he got in during the sim game was similar to what he would have accomplished in a Spring Training game.
"It's hard for me to kind of hold anything back," said Buehler. "There's something about a game that you can't simulate, but to get that 90, 95 percent I think is good. … Dealing with injuries that lead to pitch limits in the past, I think I kind of understand how that progression works. I'm right to where I would've been last year, too; no, I feel fine."
Pitching coach Rick Honeycutt noted that Buehler is ahead of Kershaw due to the workload each was able to complete during Spring Training -- unlike Buehler, Kershaw never saw game action. While Buehler is confidently on track for the Sunday start, Kershaw and the Dodgers were reluctant to provide a timeline for his return, though he will need a stint on the injured list.
"We talked about a few-week kind of plan," said Roberts. "We don't have it mapped out when he's projected to come. It's more check the next box, get to the next hurdle and pass that test."
However long it takes before Kershaw pitches in a Major League game in 2019, the Dodgers at least have a blueprint for his next couple of steps.
"Clayton will probably throw a bullpen in a couple days," said Roberts. "Then he'll do another, probably a simulated situation where he tosses four innings, something like that would be probably our hope, and then we'll kind of see where we go from there."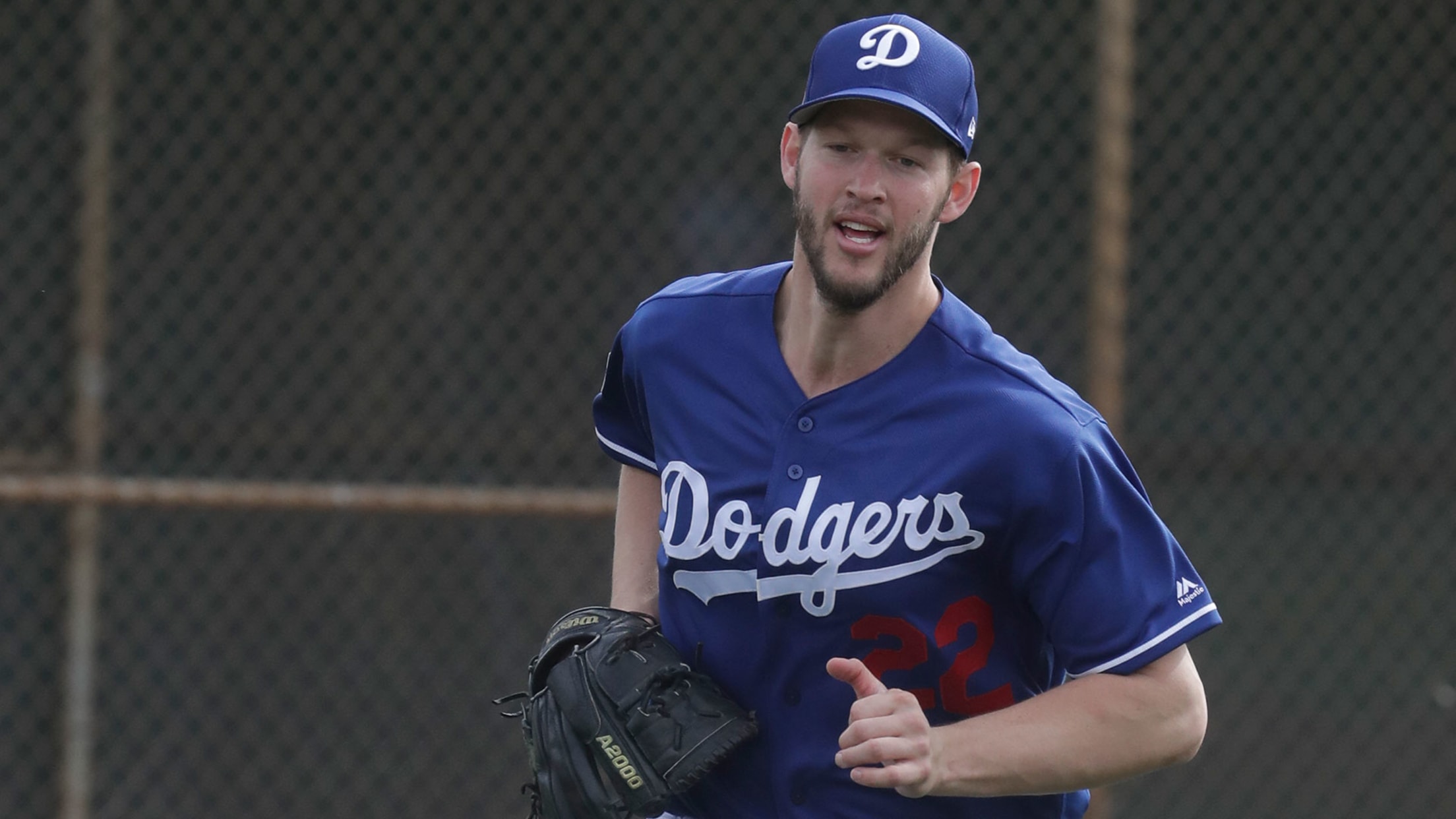 Kershaw working on changeup again
Roberts noted that during Kershaw's sim game, the left-hander mixed in some changeups along with his customary four-seamer, curveball and slider.
"Over the course of the last few years, he's worked on different grips [for the changeup]," said Roberts. "Coming out of his hand, he just hasn't really completely felt comfortable. I think we're starting to hone in on it, but with Clayton being great, you'll wanna be great at everything you do. So if you wanna tackle something, I think he really wants to master it."
Kershaw does throw a changeup occasionally, but it's never managed to make its way into his arsenal with the regularity of his other pitches. Per Brooks Baseball, Kershaw threw a grand total of 10 changeups in 2018. According to Roberts, it's unlikely the pitch will ever be be a major part of Kershaw's pitch mix.
"When you're talking about Clayton Kershaw developing a changeup, this is still gonna be a small amount of percent that he's gonna be using it," said Roberts. "But to develop it, have it when you wanna get a ground ball, give a guy a different look, change speeds, I think that's fair, but it's still never gonna be a big part of his repertoire."
Dodgers continue to trim roster
With Opening Day just around the corner, the Dodgers made several moves over the weekend. Right-handers Dustin May, Kevin Quackenbush and Stetson Allie, catcher Josh Thole, infielder Daniel Castro and outfielders Paulo Orlando and Ezequiel Carrera were sent to Minor League camp ahead of Sunday's game vs. the Angels. That leaves 28 players in the Dodgers' big league camp.
Quackenbush and Allie had been possible contenders for the team's last bullpen spot.
Up next
The Dodgers return home on Tuesday to finish out the Freeway Series as well as their exhibition slate. Julio Urias is set to face Jaime Barria. The 7:10 p.m. PT matchup will be available free on MLB.TV and on MLB Network.