Title town? Cleveland fans toast ALCS win
Indians eye chance at city's second 2016 championship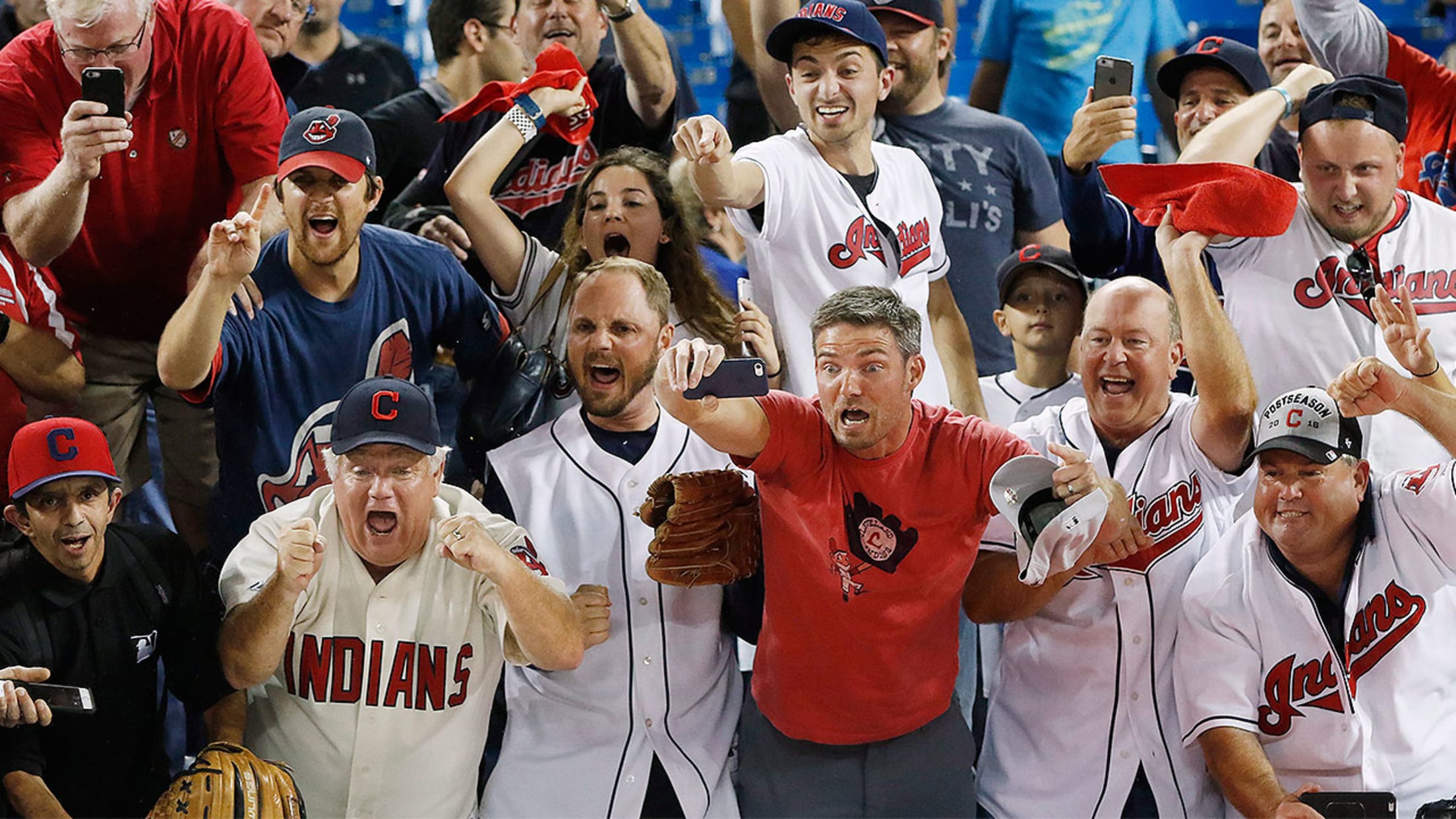 Cleveland fans at Rogers Centre cheer after the Indians defeated the Toronto Blue Jays on Wednesday to clinch a return to the World Series. (AP)
CLEVELAND -- Every out was drawing thunderous applause, and by the time the Indians clinched a World Series berth with their 3-0 win on Wednesday over the Blue Jays, fans across Cleveland could not hold in their excitement.The win has Cleveland within reach of a second major sports crown this
CLEVELAND -- Every out was drawing thunderous applause, and by the time the Indians clinched a World Series berth with their 3-0 win on Wednesday over the Blue Jays, fans across Cleveland could not hold in their excitement.
The win has Cleveland within reach of a second major sports crown this year, following the Cavaliers' NBA title in June that broke the city's 52-year championship drought. This is the first appearance for the Indians in a World Series since 1997, and they haven't won since 1948.
• Gear up for the World Series
:: ALCS: Blue Jays vs. Indians coverage ::
Honking cars in the streets, cheering fans at the sports bars; Cleveland was the place to be.
For many fans, Camino -- a Mexican restaurant on West Ninth Street -- proved to be a popular spot.
Cleveland natives Maggie Williams and Molly Wantz, both 23, rushed to meet at Camino to watch the game, because they didn't have a television set up in their new apartment yet but wanted to support their team.
"I know people from out of state buying championship shirts and Cleveland shirts and wearing them when they go back to their state," Wantz said. "Everybody's excited to celebrate."
• World Series Game 1: Tuesday on FOX
The story was similar for another fan, 27-year-old Cleveland native Peter Fellowes. Despite the 4 p.m. ET start time on a working day, he was able to grab a bite to eat and watch the final frames with the other fans.
"I was at the office, and a couple of the guys in the conference room across from my desk had the game on, so I was working until a little after 5, catching pieces of what was going on," Fellowes said. "We haven't done this since '97. Hopefully it doesn't end like that, but it's good that we've had a good season."
The Indians will face the winner of the Cubs and Dodgers, with the first game of the World Series at Progressive Field on Tuesday. The city is abuzz despite its history of sports heartache, with fans feeling like this is their year.
"The whole city the whole year has been exciting," Cleveland native Mike Smerick, 60, said. "Between the Cavs and the Indians, it's been a great summer."
Ben Weinrib is a reporter for MLB.com.