Hurdle has Bucs looking forward following sweep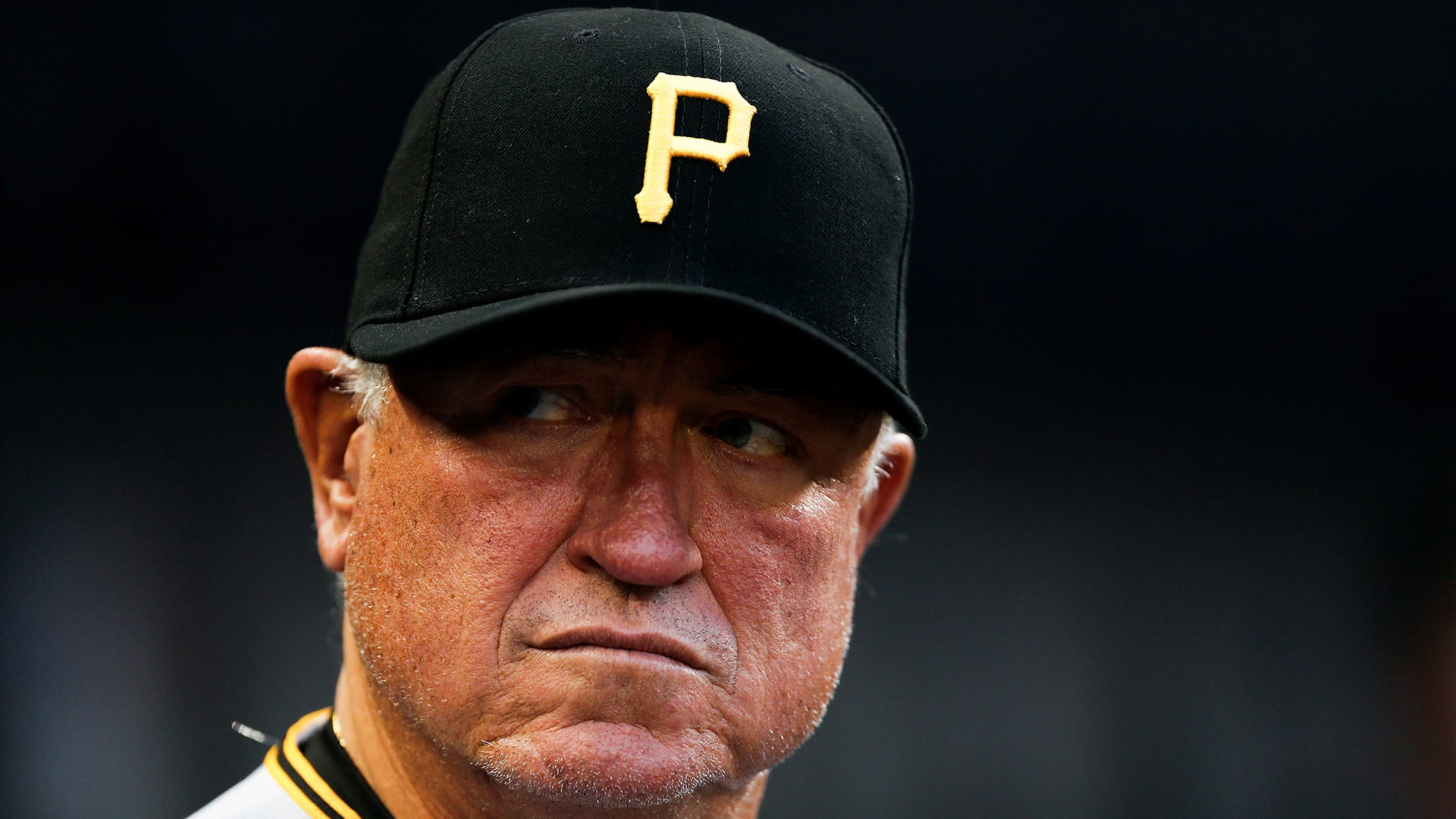 PITTSBURGH -- The Pirates were in a good place heading into Philadelphia last Thursday, riding an all-around, 10-2 drubbing of the Rockies and a 12-6 record into a four-game road series -- their annual "Dads Trip," no less -- against their cross-state rivals.But they were thoroughly beaten and swept by
PITTSBURGH -- The Pirates were in a good place heading into Philadelphia last Thursday, riding an all-around, 10-2 drubbing of the Rockies and a 12-6 record into a four-game road series -- their annual "Dads Trip," no less -- against their cross-state rivals.
But they were thoroughly beaten and swept by the Phillies. They were outscored, 18-5. They struggled offensively, defensively and, at times, on the mound. After Monday's off-day at home, manager Clint Hurdle chose to look on the bright side.
"Sometimes you win. Sometimes you learn. It's a saying I like to share with players and coaches," Hurdle said Tuesday, before the Pirates' series opener against the Tigers at PNC Park was postponed due to rain. "The four-game series we had in Philadelphia is probably, from my standpoint, [as] a coaching tool, could be one of the best things that ever happened to us. It happened to us in April.
"In every facet of the game, we showed vulnerability. All of those, the same areas, we'd had strength in. So return to the process, be steadfast and stubborn with the process."
Indeed, the Pirates were the National League's highest-scoring team through last Wednesday. Then they mustered only five runs and struck out 42 times, while recording 23 hits in four games. Their starters had worked at least five innings in every game, before Jameson Taillon recorded only five outs on Thursday. They had only committed six errors all season, before they made two on Saturday and two more on Sunday.
"When it gets to that point where it's uncomfortable, you've got to find a way to be comfortable with [the] uncomfortable," Hurdle said. "You've got to walk tall, look the game in the eye and continue to fight. I think that's one thing we're going to be able to realize coming out of that Phillies series for our offense as well."
The most concerning development has been the Pirates' offensive decline. The Bucs entered Tuesday having scored two or fewer runs in eight of their last 10 games, after averaging 6.42 runs over their first 12 games of the season. The skid coincided with a rise in the Pirates' strikeout rate, and a dip in their walk total, possibly an indication that hitters are trying too hard to swing their way out of slumps.
"Instead of hunting in a pack mentality, it can turn into maybe an independent contractor from time to time," Hurdle said. "They lose that sense of connectedness you can have in the lineup."
Around the horn
• Third baseman Colin Moran and shortstop Jordy Mercer were given scheduled days off on Tuesday. The Pirates wanted to capitalize on Monday's team off-day by giving Moran and Mercer an additional 24 hours to rest. They did the same on the other side of the off-day, as first baseman Josh Bell didn't start Sunday afternoon in Philadelphia.
• Starter Joe Musgrove (shoulder muscle strain) threw a 30-pitch bullpen session on Sunday in Philadelphia. He is "on schedule" to pitch a simulated game on Wednesday, Hurdle said. After that, the Pirates will reassess Musgrove's status, possibly planning a Minor League rehab assignment.
• Class A West Virginia outfielder Calvin Mitchell, the Pirates' No. 16 prospect according to MLB Pipeline, was named the South Atlantic League Player of the Week. Mitchell, Pittsburgh's second-round Draft pick last year, hit .467 (14-for-30) with a home run, nine RBIs, five runs and a 1.233 OPS last week.