Evers rounds out Baldelli's staff as coach
Former Rays coordinator will also serve as catching instructor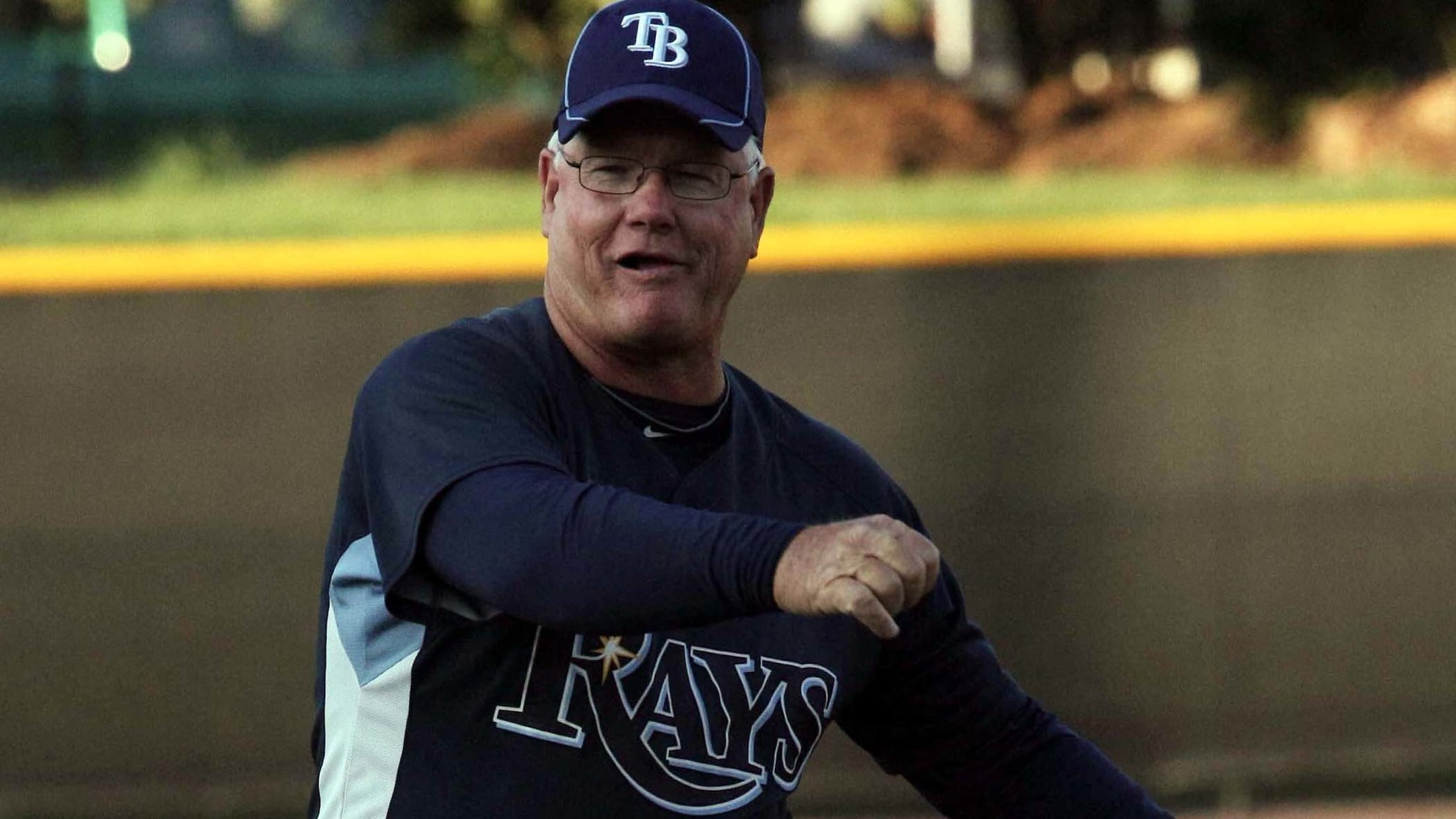 The Twins on Wednesday announced the hiring of longtime Rays coach Bill Evers as the club's Major League coach and catching instructor.Evers completes first-year manager Rocco Baldelli's staff for 2019, joining Derek Shelton (bench coach), Wes Johnson (pitching), James Rowson (hitting), Tony Diaz (third base/infield), Tommy Watkins (first base/outfield), Jeremy
The Twins on Wednesday announced the hiring of longtime Rays coach Bill Evers as the club's Major League coach and catching instructor.
Evers completes first-year manager Rocco Baldelli's staff for 2019, joining Derek Shelton (bench coach), Wes Johnson (pitching), James Rowson (hitting), Tony Diaz (third base/infield), Tommy Watkins (first base/outfield), Jeremy Hefner (assistant pitching/advance process) and Rudy Hernandez (assistant hitting). Rowson, Hernandez and Shelton were retained from Paul Molitor's staff, and Hefner and Watkins were promoted from within the organization.
Evers, 64, will assist with catching instruction. The 30-year coaching veteran had been the Rays' Minor League field coordinator since 2010. He joined Tampa Bay for the club's inaugural season in 1998 as manager of Triple-A Durham and remained in that role through '05. He was former Rays skipper Joe Maddon's bench coach for two seasons ('06-07) and a scout from '08-09.
A former catcher and first baseman, Evers played four seasons in the Minors with the Cubs from 1976-79. He also held coaching positions with the Cubs and Yankees.
Evers takes over for Jeff Pickler, who was the Twins' Major League coach and coordinator of Major League development for two seasons.