Collmenter, Peralta close to returning
D-backs may get both players back by next week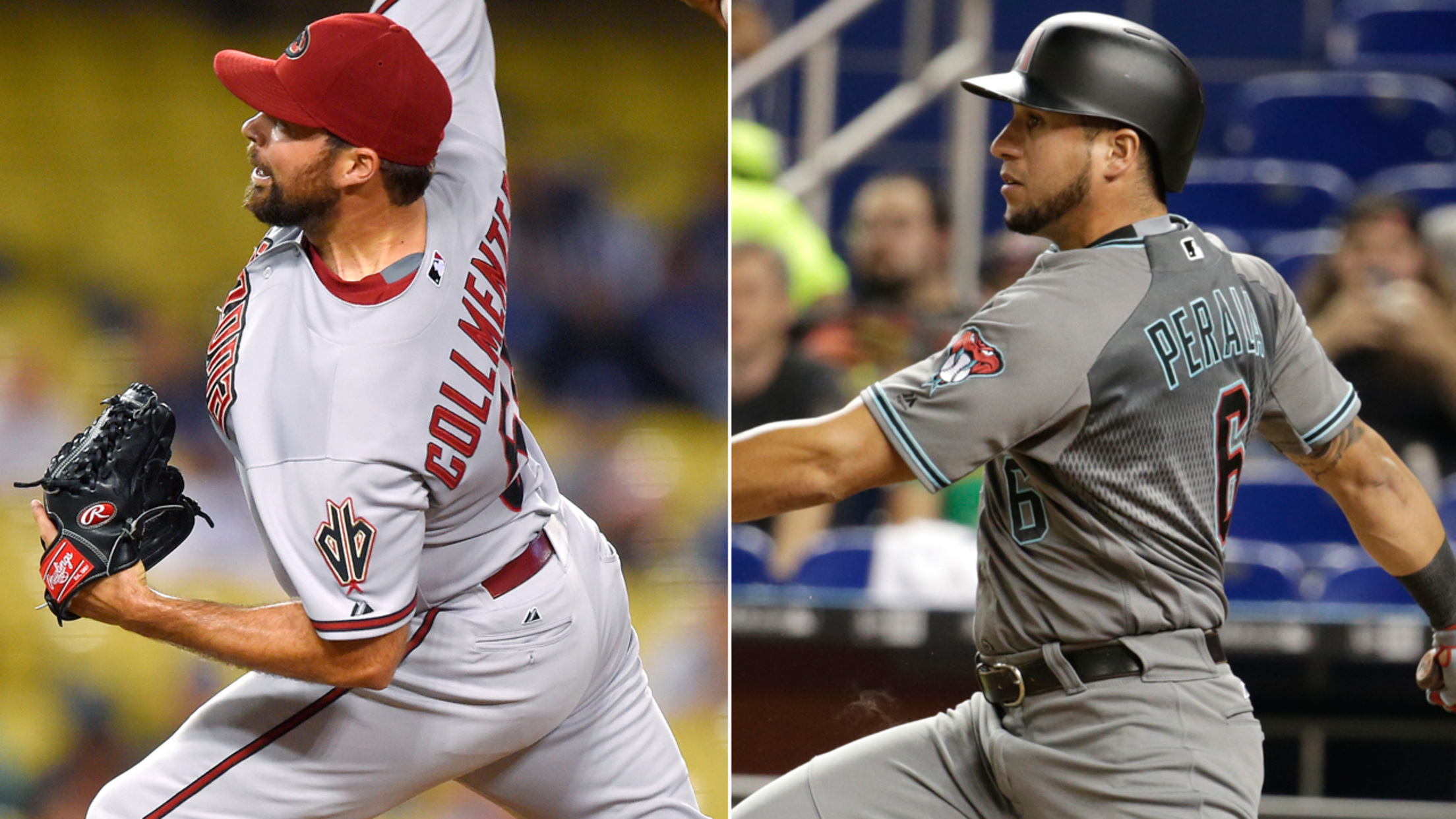 Josh Collmenter and David Peralta could be back with the D-backs in the coming days. (AP) (AP)
PITTSBURGH -- The D-backs could have both pitcher Josh Collmenter and outfielder David Peralta back on the roster at some point next week.Collmenter, who has been on the disabled list all season with shoulder inflammation, was scheduled for his final rehab appearance Tuesday night with Triple-A Reno and manager Chip
PITTSBURGH -- The D-backs could have both pitcher Josh Collmenter and outfielder David Peralta back on the roster at some point next week.
Collmenter, who has been on the disabled list all season with shoulder inflammation, was scheduled for his final rehab appearance Tuesday night with Triple-A Reno and manager Chip Hale said he could return by the weekend.
"We want to see him get guys out," Hale said of Collmenter. "The last two times in Reno he hasn't given up runs. It hasn't been clean, but he's been doing OK. I think with guys like Josh, who have done it here for so long, they obviously get a little more rope. We'll how he does when he comes back."
Peralta, who was placed on the DL nine days ago with inflammation in his right wrist, hit off a tee on Tuesday and has been texting Hale to tell him how good he feels.
Peralta could return sometime next week after getting some at-bats either in extended spring, or with one of the team's Minor League affiliates.