Final relief spot to come down to wire
Marshall making strong case this spring in comeback bid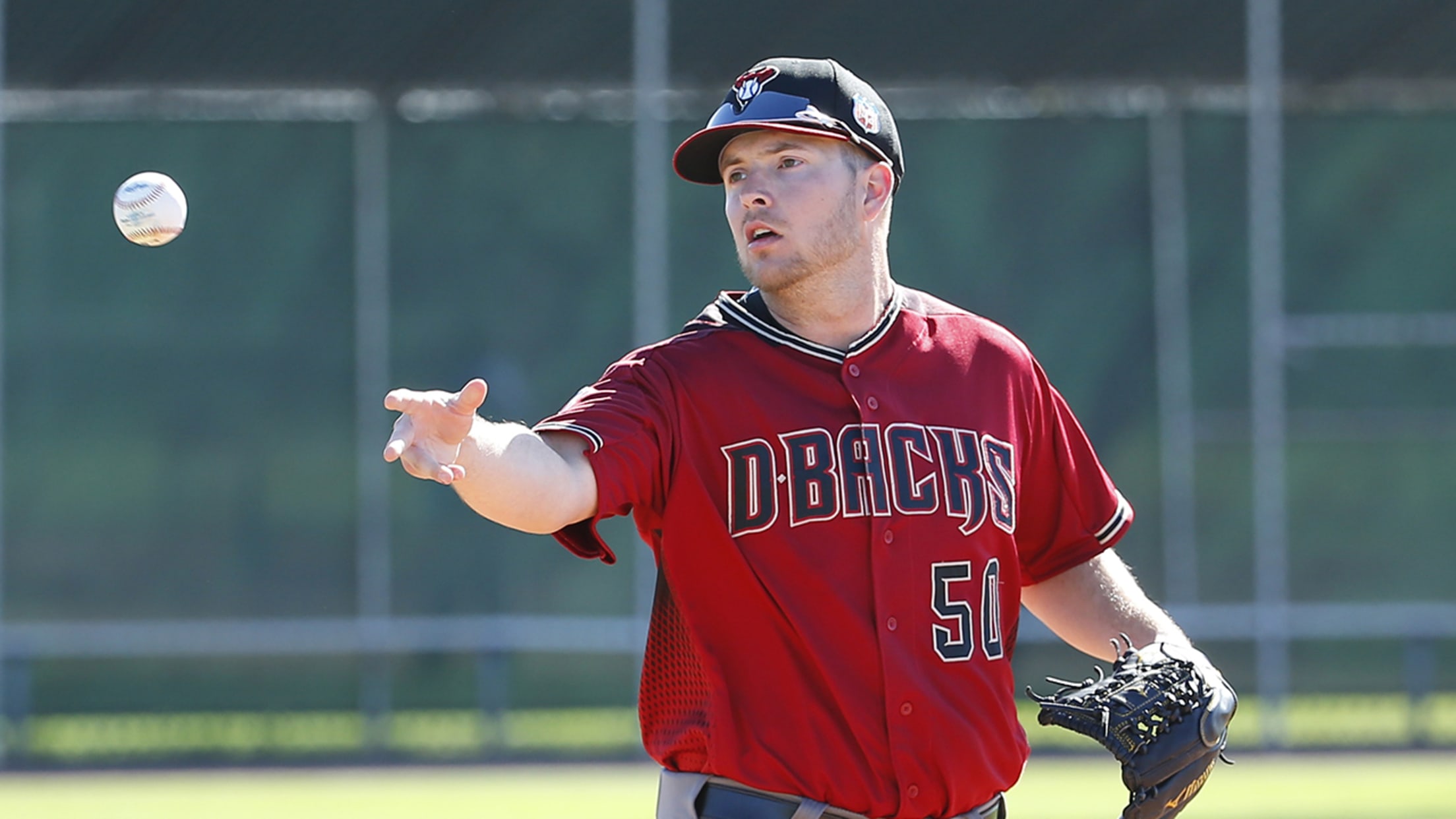 Evan Marshall had tossed seven scoreless innings this spring until allowing four runs on Friday. (AP). (Matt York/AP)
SCOTTSDALE, Ariz. -- While much of the attention during Spring Training has fallen on the D-backs' middle infield, manager Chip Hale has his eye on another competition: the bullpen.There are several contenders for what looks to be one spot. Hale mentioned right-handers Jake Barrett, Enrique Burgos, Silvino Bracho and Evan
SCOTTSDALE, Ariz. -- While much of the attention during Spring Training has fallen on the D-backs' middle infield, manager Chip Hale has his eye on another competition: the bullpen.
There are several contenders for what looks to be one spot. Hale mentioned right-handers Jake Barrett, Enrique Burgos, Silvino Bracho and Evan Marshall as possibilities for a competition that looks to be coming down to the final days of spring.
"We're kind of weighing and debating back and forth in the room what's our best roster," Hale said. "That one spot has really been a great battle. You talk about the middle infield -- that last reliever spot might be a better battle than that."
• Offseason conditioning paying off for Tomas
The competition could become even more wide open if Hale decides to carry 13 pitchers instead of the expected 12, something the manager said is an increasing possibility. The D-backs have just one off-day in April, which could prove taxing to the bullpen.
Hale said Marshall, who allowed four runs in the ninth inning of Friday's 7-5 win over the Indians, has "no ill-effects" facing live hitters thus far this spring. Marshall was struck by a line drive while pitching in Triple-A Reno last August, fracturing his skull in the process.
Fabian Ardaya is a correspondent for MLB.com.