Compton UYA hosts Legends for Youth clinic
Eight former big leaguers instruct kids on baseball fundamentals in MLBPAA event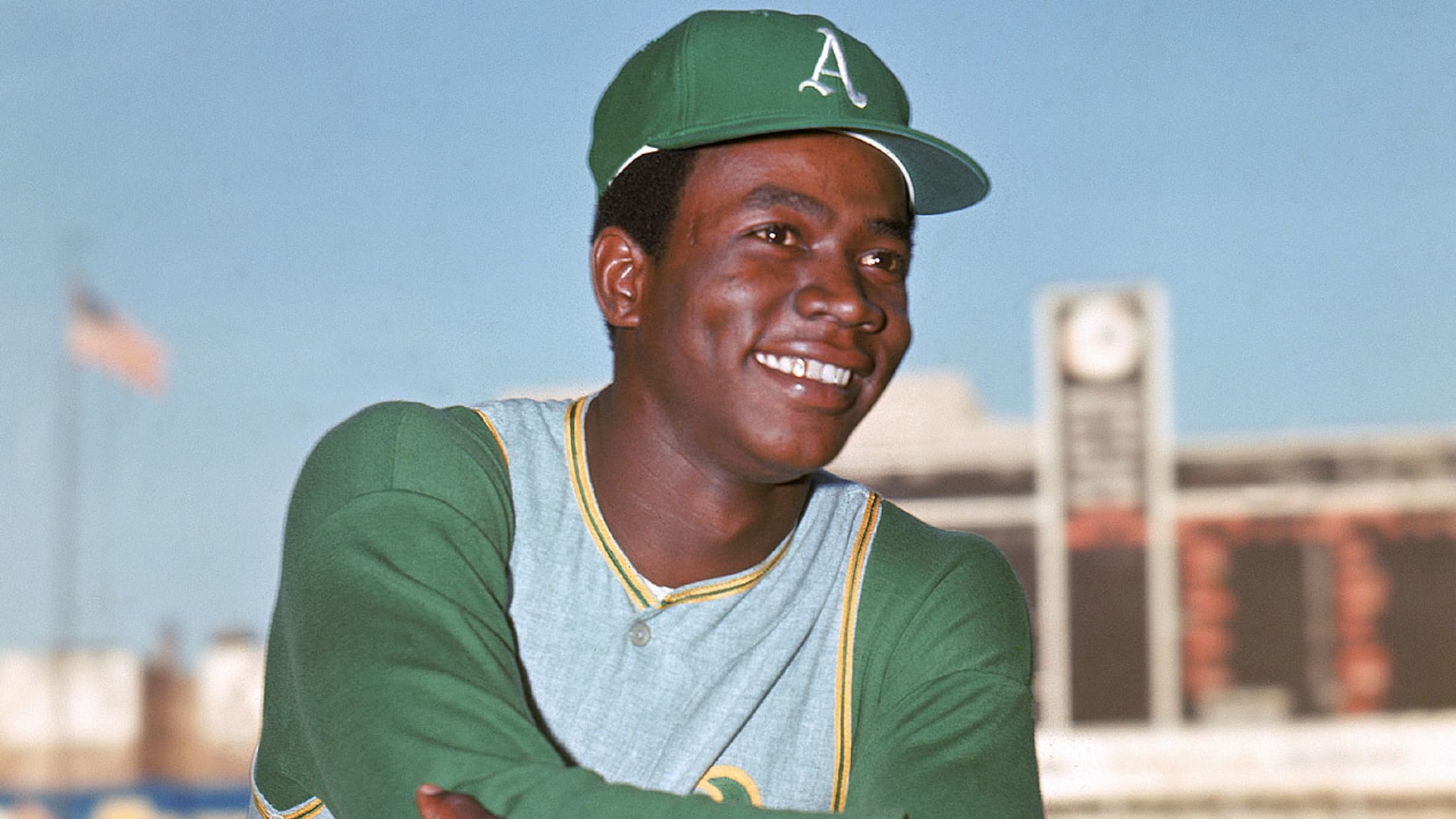 Odom: "I love giving back. I didn't have anybody to do that when I played." (Getty)
LOS ANGELES -- For a few hours on a beautiful Friday afternoon, a group of 100 kids had the opportunity to learn baseball and life skills from eight former big leaguers during a Major League Baseball Players Alumni Association Legends for Youth baseball clinic at MLB's Urban Youth Academy in
LOS ANGELES -- For a few hours on a beautiful Friday afternoon, a group of 100 kids had the opportunity to learn baseball and life skills from eight former big leaguers during a Major League Baseball Players Alumni Association Legends for Youth baseball clinic at MLB's Urban Youth Academy in Compton, Calif.
The alumni included: three-time World Series champion Johnny "Blue Moon" Odom, 20-year veteran Jay Johnstone, David Frost, Lorenzo Gray, Paul "Jake" Jaeckel, Phil Ouellette, Gary Ryerson and Reggie Walton.
The kids were grouped by age and rotated among seven stations focused on pitching, catching, hitting, fielding and baserunning, with alumni offering instruction every step of the way.
• Legends for Youth clinics
"We're the ones who had the most fun today," said Ouellette, who manned the catching station. "We do this because we love baseball and we want them to have the best instruction. Maybe someone here is going to play in the big leagues one day."
It's one of 150 free baseball clinics the MLBPAA will hold this year, both nationally and internationally.
"We just want to make a positive impact on the kids, even if it's just for a few hours," said Mike Groll, MLBPAA vice president of operations. "It's always nice impacting kids, whatever age they are, and doing something good in the community. We reach a lot of kids and a lot of people, so that's good."
Odom, a pitcher who won three consecutive World Series titles with the A's from 1972-74, worked the pitching station in the bullpen with Ryerson, who tossed 125 innings for the Brewers from '72-73.
"I love giving back," said Odom, decked out in his full A's uniform. "I didn't have anybody to do that when I played. Now, the kids listen to you and they know what it takes to move up. As long as they can do that, they will be prepared for the next level."
Not surprisingly, the majority of the boys and girls had the most fun taking swings with Johnstone. He gave hitting tips and set up a soft-toss area in center field.
Jaeckel, who pitched for the Cubs in 1964, led the baserunning station. Gray, a third baseman with the White Sox from '82-83, provided fielding instruction in the infield, hitting countless ground balls to shortstop. Frost (pitcher for the White Sox, Angels and Royals) played catch at his station in left field. Walton, an outfielder with the Mariners and Pirates in the '80s, threw fly balls and grounders to kids in right field.
After the baseball portion was over, the alumni spoke to the youngsters about working hard and never giving up on their dreams. Then it was time for pictures, autographs and free eye black stickers, which were a huge hit with the kids.