#AwardWorthy: Vote for Counsell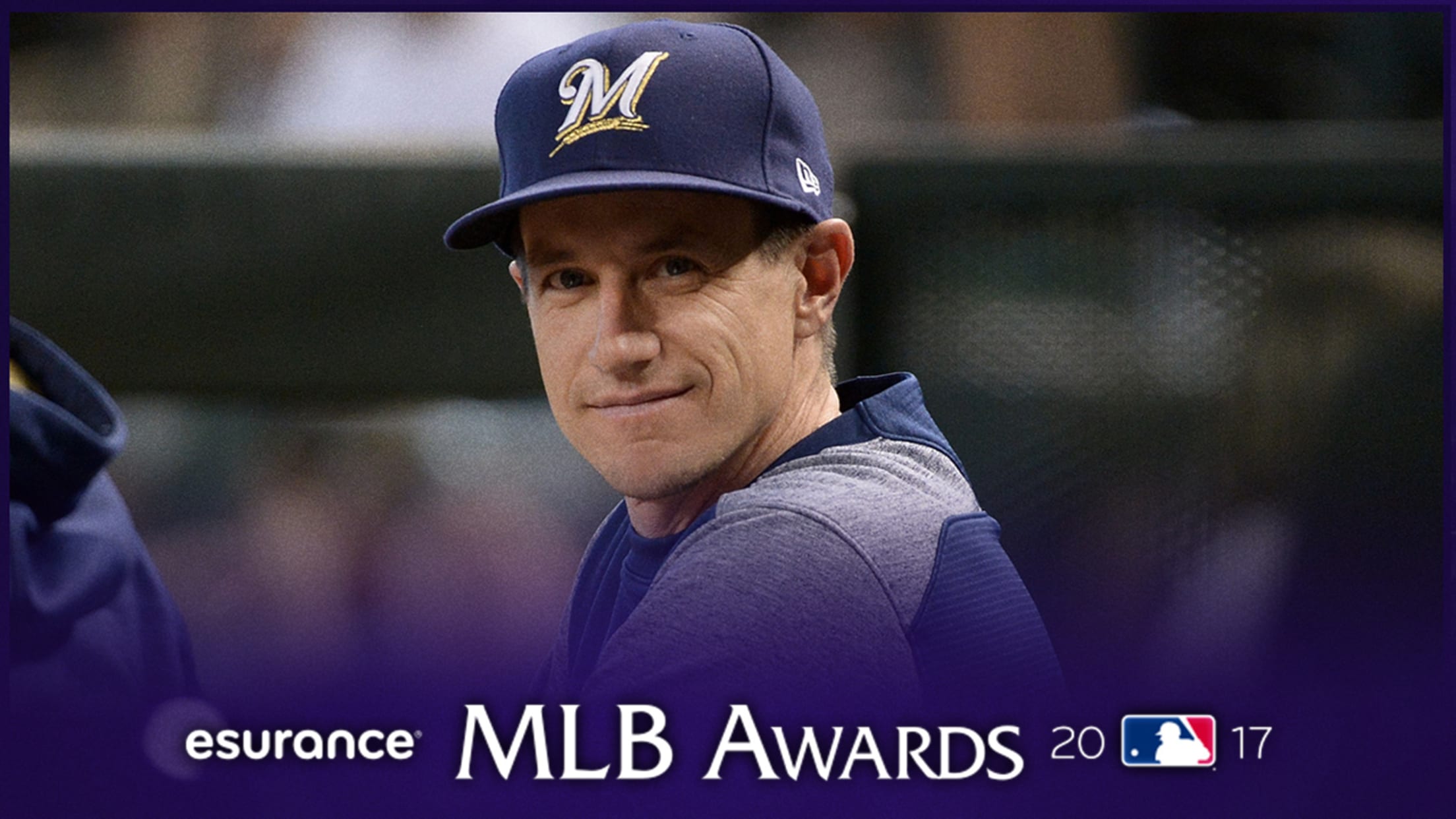 In his second full season as manager of the Brewers, Craig Counsell led Milwaukee to an 86-win campaign, the franchise's highest win total since 2011 (96). Counsell also brought the Brewers to within a game of reaching the postseason for the first time in six years, falling just short of
In his second full season as manager of the Brewers, Craig Counsell led Milwaukee to an 86-win campaign, the franchise's highest win total since 2011 (96). Counsell also brought the Brewers to within a game of reaching the postseason for the first time in six years, falling just short of a National League Wild Card berth.
Counsell's efforts have garnered him a nomination for Best Manager in the 2017 Esurance MLB Awards.
The Esurance MLB Awards annually honor MLB's greatest achievements as part of an industry-wide balloting process that includes five groups, each of which accounts for 20 percent of the overall vote: media, front-office personnel, retired MLB players, fans at MLB.com and Society for American Baseball Research (SABR) members. The MLB Awards are an all-inclusive program, encompassing the top players and performances from both leagues from Opening Day through the end of the postseason.
Voting led off with seven categories on Sept. 18 at MLB.com/awards, serving as the grand entrance of a program that unveiled nominees for Best Call, TV/Radio; Best Major Leaguer, Postseason; and Best Postseason Moment following the Fall Classic's final out. The ninth inning of voting began around BBWAA Awards week, which opened when the Jackie Robinson Rookie of the Year Award winners were unveiled on Monday. Voting in the Best Executive and Best Rookie categories went live last week, preceding balloting in the Best Manager category, as well as Wednesday's Best Pitcher and Thursday's Best Major Leaguer nominee reveals.
MLB Awards season will culminate on Friday, when winners are announced live on MLB Network and MLB.com starting at 8 p.m. ET.
Just a season removed from finishing 73-89, Counsell had the Brewers in first place in the NL Central at the All-Star break, with a record of 50-41. And despite a second-half surge by the Cubs to win the division, Milwaukee continued to contend down the stretch, not being eliminated from postseason contention until the second-to-last day of the regular season.