Kimbrel could miss ASG with knee discomfort
Farrell: Closer felt something while shagging flies during BP on Friday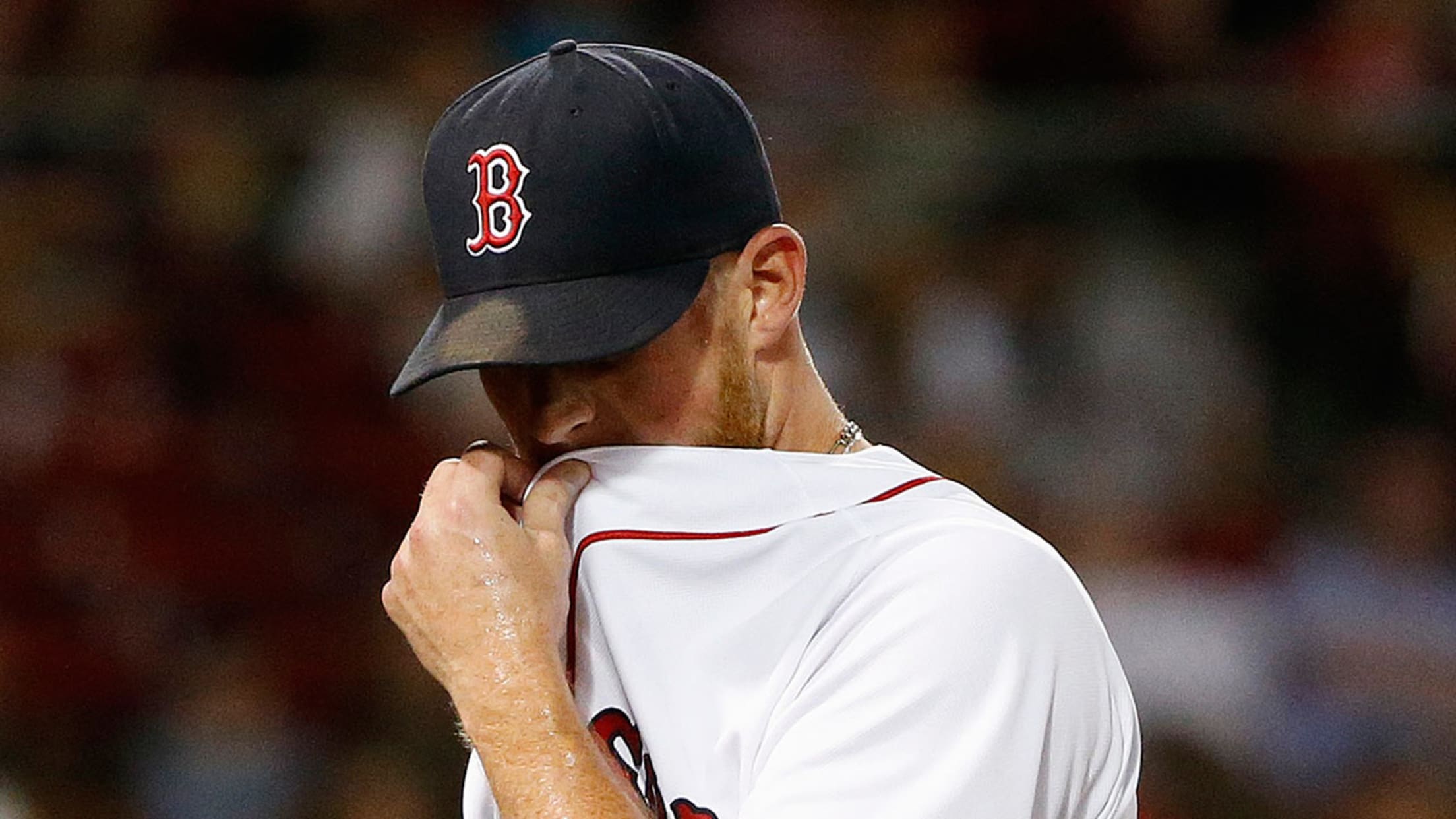 Craig Kimbrel is scheduled to appear in his fifth career All-Star Game on Tuesday in San Diego. (AP)
BOSTON -- Red Sox closer Craig Kimbrel couldn't pitch on Friday due to left knee discomfort, and manager John Farrell doesn't think the righty will pitch in the All-Star Game."I would venture to say he's not going to be available for that," said Farrell after the Red Sox beat the
BOSTON -- Red Sox closer Craig Kimbrel couldn't pitch on Friday due to left knee discomfort, and manager John Farrell doesn't think the righty will pitch in the All-Star Game.
"I would venture to say he's not going to be available for that," said Farrell after the Red Sox beat the Rays, 6-5.
There was speculation something was wrong with Kimbrel when Farrell went to Koji Uehara for the save following a team off-day on Thursday.
:: Complete All-Star Game coverage ::
Setup man Junichi Tazawa was also unavailable on Friday with right shoulder discomfort. The Red Sox should have more information by Saturday on how much time Kimbrel will miss.
"He was unavailable," Farrell said. "After pregame conditioning and BP he came in complaining of some left knee discomfort. He was sent for an MRI here tonight. We'll get a better read once those images are viewed. So we won't have a further update until tomorrow."
Kimbrel was one of six Red Sox players selected for the 2016 All-Star Game presented by MasterCard.
In 34 appearances this season, Kimbrel has 17 saves and a 3.55 ERA.
The Red Sox weren't aware of Kimbrel having a knee issue until late Friday afternoon.
"Everything that we did early, he was fine," Farrell said. "But then he felt something while the running was taking place unfortunately during BP while he was shagging."
Without two of their key relievers, the Red Sox still held on for a tight win, as Robbie Ross Jr., Heath Hembree, Matt Barnes (three strikeouts in the eighth) and Uehara recorded the final 12 outs.
Coverage for the All-Star Game will begin Tuesday at 7:30 p.m. ET on FOX.