Lester's short day a rarity for Cubs' rotation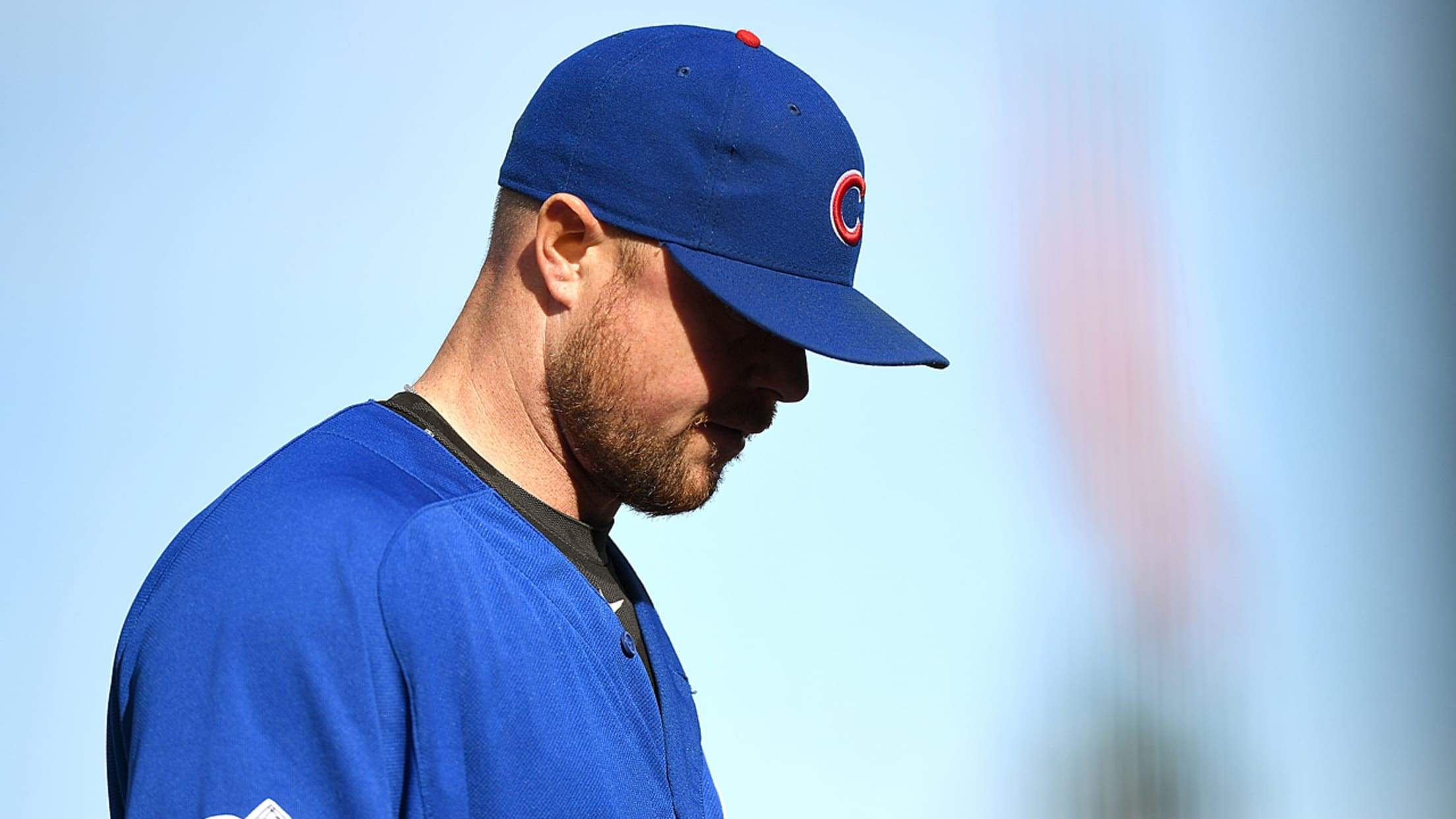 Cubs starters had gone at least five innings in the last 48 games before Jon Lester's short start. (Getty)
SAN FRANCISCO -- Cubs first baseman Anthony Rizzo thinks the pitching staff doesn't get enough credit for what the team has accomplished through 40 games.Jon Lester lasted just 2 2/3 innings in the Cubs' 5-3 loss to the Giants on Saturday, the first time all year a Chicago pitcher failed
SAN FRANCISCO -- Cubs first baseman Anthony Rizzo thinks the pitching staff doesn't get enough credit for what the team has accomplished through 40 games.
Jon Lester lasted just 2 2/3 innings in the Cubs' 5-3 loss to the Giants on Saturday, the first time all year a Chicago pitcher failed to go at least five innings.
"They're going to have their days," Rizzo said. "I'm sure he's not too happy about it. If somebody thinks we're going to win 140 games, I'd like to know what they're on."
It would even be difficult to keep it up at their current pace, which equates to a 115-47 regular-season record. That's after going 4-6 over their past 10 games.
Rizzo said the offense is getting more of the accolades, unless your name happens to be Jake Arrieta. The rest of the rotation, one of the league's best, seems to take a back seat to one of the league's best offensive teams.
"But that's good," Rizzo said. "Let them stay under the radar. We'll just keep going and doing good things."
Lester's worst outing in nearly a year only points to the success of the starters dating to last September. The starters had gone at least five innings in the last 48 games, their longest such streak since 1910.
"Our rotation has been pretty solid," Lester said. "We're doing what we're supposed to be doing and that's keeping the club in games and putting up innings. At least until today."
With a nice lead nearing the end of May, it's easier to shake off this kind of loss. Especially considering four relievers -- Trevor Cahill, Clayton Richard, Justin Grimm and Travis Wood -- combined to toss 5 1/3 innings of shutout ball, allowing three hits. Cahill struck out three.
"We can't ride the highs too high or the lows too low," Rizzo said. "We need to stay on an even keel."
Lester emphasized that, saying, "There are a lot of 'what ifs' along the way and there's a lot more baseball ahead. We have to stay healthy and worry about the Cubs."
Rick Eymer is a contributor to MLB.com and covered the Cubs on Saturday.