D-backs named among top places to work
Ranking Arizona puts organization in state's top 3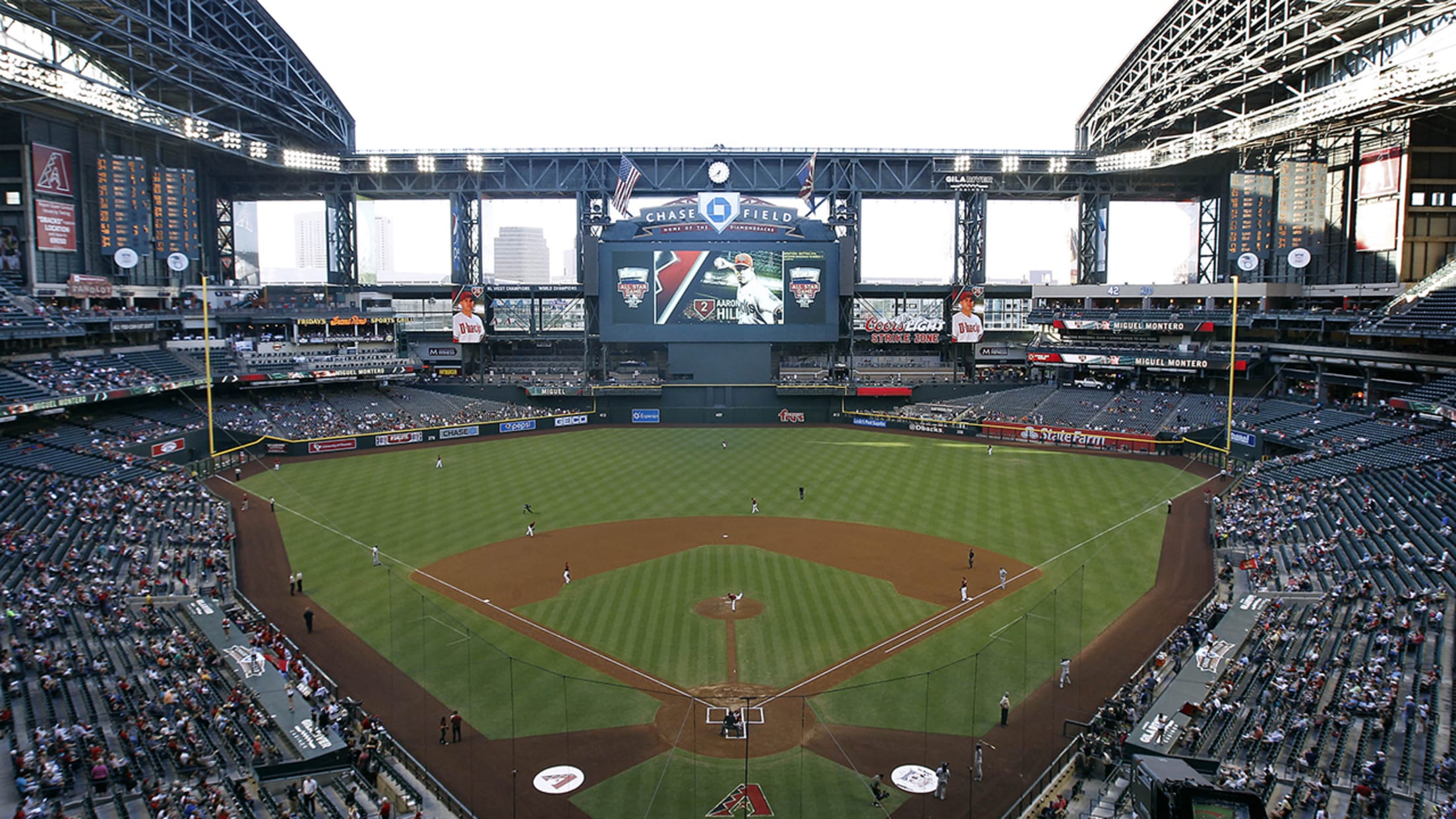 The D-backs made Ranking Arizona's annual list of the "Best Places to Work" for the second straight year. (AP) (Ralph Freso/AP)
PHOENIX -- The Arizona Diamondbacks (@Dbacks @LosDbacks) were named among the Top 3 organizations in Ranking Arizona's 2016 annual list of the "Best Places to Work." The D-backs received that honor for the second consecutive year and topped the list last year in the category of small businesses before moving
PHOENIX -- The Arizona Diamondbacks (@Dbacks @LosDbacks) were named among the Top 3 organizations in Ranking Arizona's 2016 annual list of the "Best Places to Work." The D-backs received that honor for the second consecutive year and topped the list last year in the category of small businesses before moving into the category this year that includes all companies of 350 or more employees.
"Our unique corporate culture is something that our employees help create and we do not take that for granted, which is why this ranking is extremely meaningful to us," said D-backs President & CEO Derrick Hall. "We take great pride in creating an atmosphere where our employees can grow, excel and have an impact on our community."
The latest top ranking follows other similar awards bestowed upon the organization, including a spot among the Valley's "Best Places to Work" for nine consecutive years by the Phoenix Business Journal. Forbes magazine also named the D-backs as one of the best sports franchises to work for across the country.
D-backs employees operate under core values established by the leadership team that provide true framework for effective decision making. Those values include investing into the people who work for the organization, cultivating and enhancing relationships with employees, establishing integrity by accepting individual and collective responsibility, foster learning throughout the organization while considering outside points of view, and expecting positive results from the organization both on and off the field. Culture is also one of the five areas of focus within the organization's Circle of Success.
Among the unique perks enjoyed by employees is a bi-yearly trip to San Diego for all D-backs front office employees to see the team play the Padres with transportation, game tickets and hotel provided by the D-backs. Employees also receive a number of other benefits, including an extended two-week holiday break, quarterly company outings, roundtable meetings between management and employees and a rotating council comprised of members from all levels of the organization focusing on enhancing company events and culture.